This post is all about our girl Seej because she will be celebrating her birthday this week.  She is an amazing daughter with so many talents, not to mention she is so pretty inside and out.  She has accomplished so much this year.  These are just a few of my favorite images of her from the past several months.  I cherish them not only because I was able to capture her learning and growing, but I was right by her side the entire way.  We will never spend these exact moments together again.  The time for each of them has passed, but we will forever remember and continue to create new memories together for as long as time will allow.
Developing her art skills with a night of sidewalk chalk.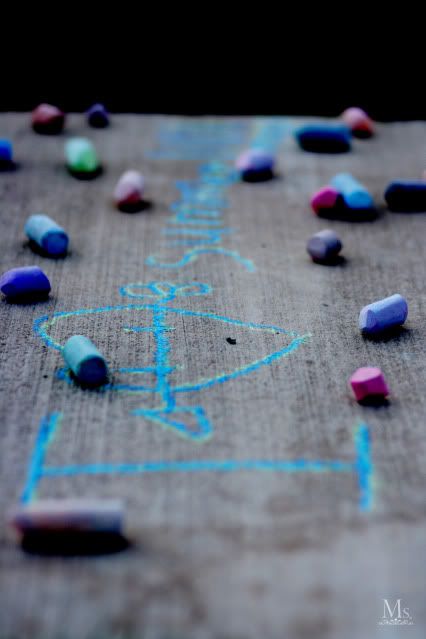 So pretty!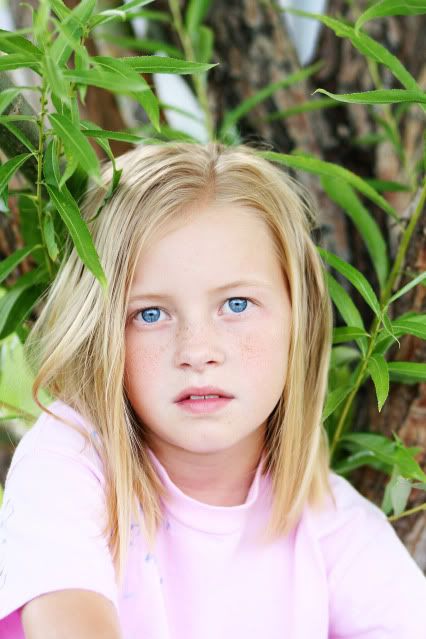 Learning to swim. A brave feat for someone so afraid of the water, and check out that form. As usual she is so compliant.

Rock painting while camping.  She did this several times this summer.  She loves it!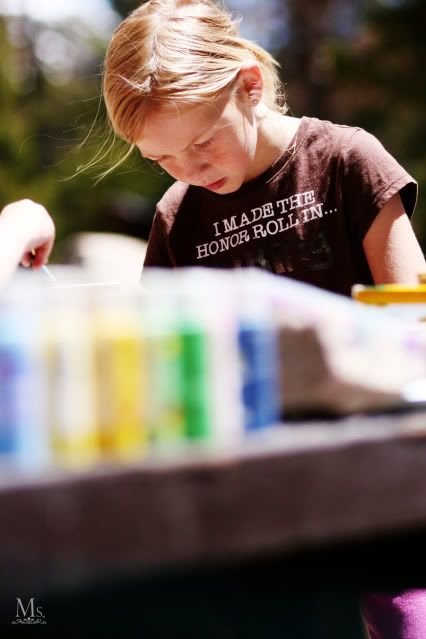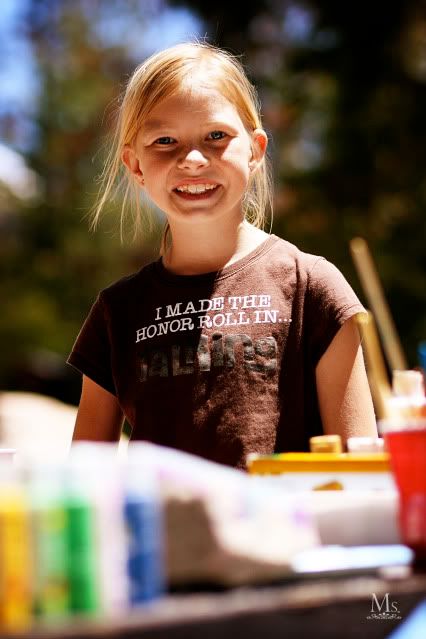 Learning to play coach-pitch.  She was good!  I was so happy since this is the one sport I definitely cannot play.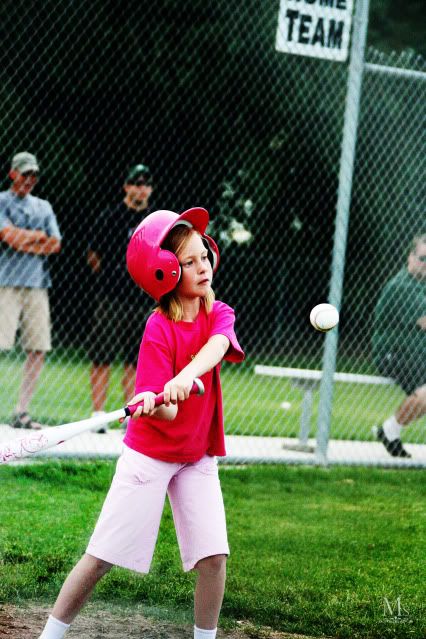 Playing in the sprinkler at Grandma Rue's.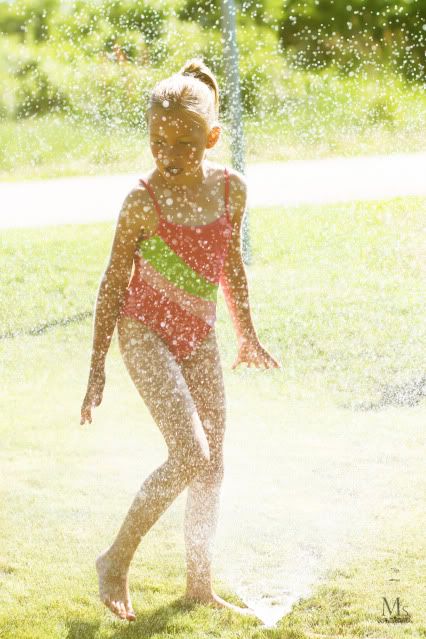 She rode her bike in the 4th of July parade with Doop.  She is a great sister.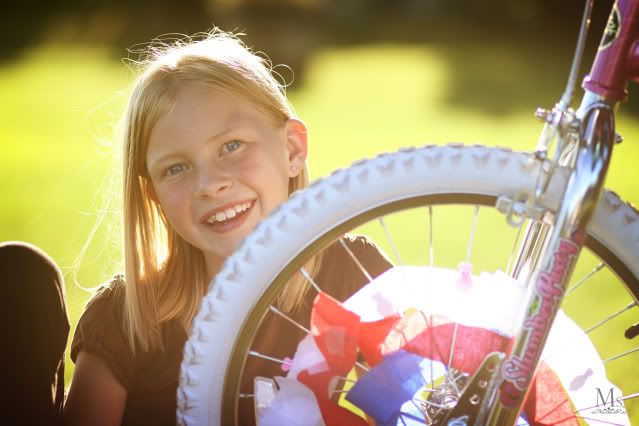 Panning for gold in Virginia City, MT.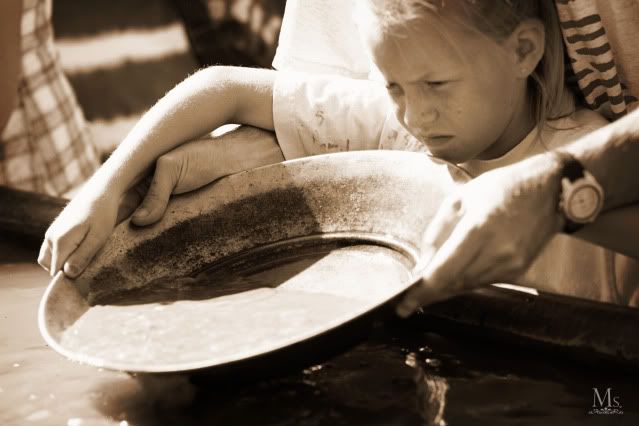 Standing on Fishing Bridge in Yellowstone.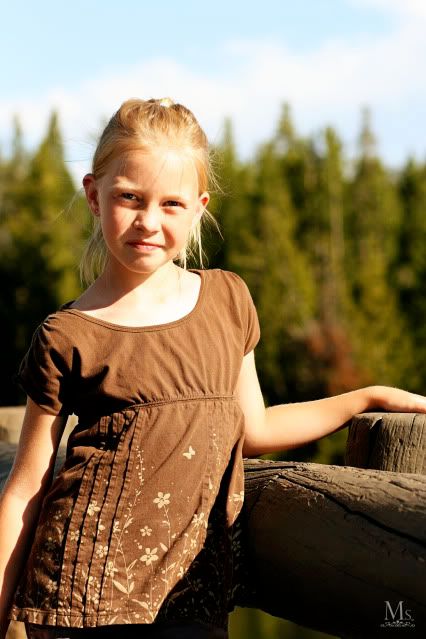 Taking piano lessons.  I love to hear her play.
She has been my best subject for photography practice letting me take her picture again and again and being so patient with me.  I am so grateful for this.  It isn't hard to get a good picture of her even when she looks silly.  A bird swooped down right over her head right before I clicked this picture.  It freaked her out just a little, but I love that she has this face.  I don't see it very often.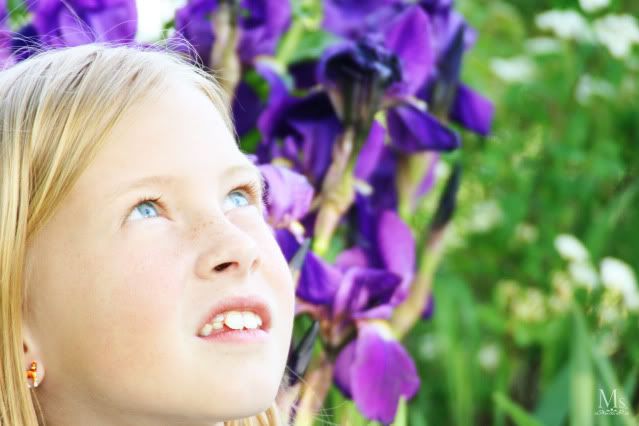 At the park after riding her bike there with me.  It really is fun to have a buddy to do stuff like this with.  She and I are having more and more fun hanging out all the time.  She looks so free in this image.  I think that's why I love it.  She is a pretty grown up little girl and it was fun to see her letting go.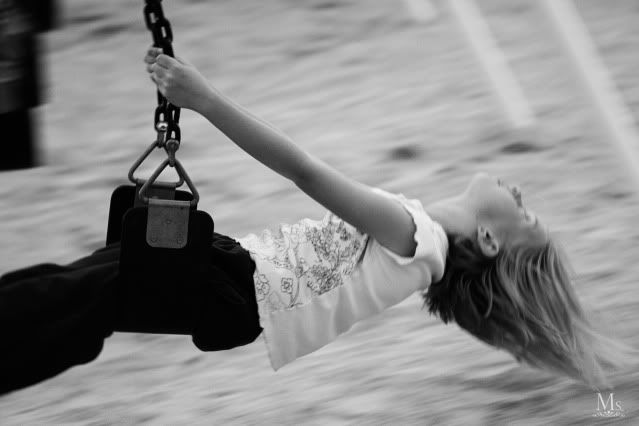 Happy birthday Seej!  We love you so much for so many reasons, and you are such an important part of this family.  Please don't ever forget that.  You have grown in so many ways this year.  Please remember how hard you worked to accomplish your goals and that anything is possible if you continue to try.  It really is up to you.  Thank you for being who you are and letting us grow with you.  I have enjoyed it immensely!