I decided to take advantage of the beautiful weather today to capture some images of the fading signs of fall.  While getting my camera ready I noticed this lonely and bare tree that had already been stripped of all of it's leaves.  As you can see the trees not too far off still held many leaves brilliant in color and it got me thinking.  Although I am not a big fan of change (unless it's planned of course!) it is inevitable.  It is constant and something to be counted on, but I guess this image reminded me that although sometimes we might feel all alone when going through a particular event in our lives, the reality is that things are changing for everyone maybe just at a different rate.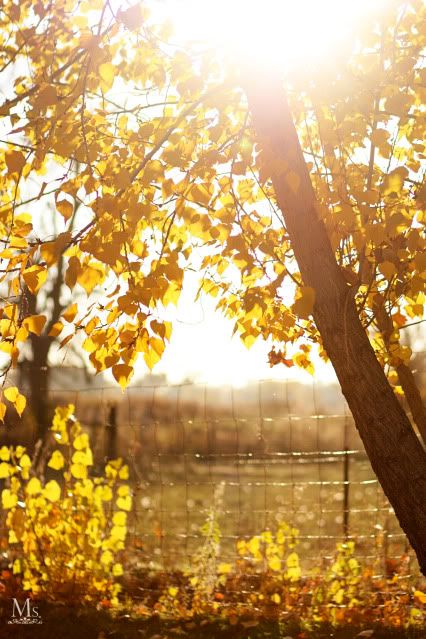 Sometimes change can be fun and welcomed, and other times it can be more than difficult.  Either way it is necessary.  Change makes us appreciate things.  I came across these images tonight and was reminded of the spring.  They remind me of not only it's beauty, but of how much my kids have grown and changed.  In just those few months Lou learned to ride a bike on her own.  Doop conquered the task of using the potty (hooray!), and Seej discovered that she can swim and that she actually enjoys it.  Just as the seasons change so do we, and there is beauty in each change that we survive just like the seasons.
Thinking about so much change also got me thinking about the constants.  Like my love for my kids no matter what.  Like how I love coming home and having them tell me about their day.  Like the happiness I feel when I watch them succeeding.  Like how much I enjoy learning more about who they are becoming.  Like how much fun we have when we spend time together as a family.  Like how much I love the beauty of the seasons no matter what they are, and last but not least how much I love these dimples!  Yep, change is good and I am grateful that it reminds me of these things.