Last weekend the snow fell enough to stay on the ground and the kids wanted to go out and have their first official play in the snow.  Five minutes of being outside and the snowball fight was on!  It was pretty much two against one.  Good thing Seej can run fast, and Doop is too slow packing the snow because Lou meant business!
Yes, you did see it right the first time.  This is my poor boy in a pink snowsuit again this year.  This is what happens when you are the only boy with two older sisters.  I just can't make myself buy one just for him when the season is so short, and if you look close you will notice that this is a very nice Columbia waterproof suit.  Real men wear pink, right?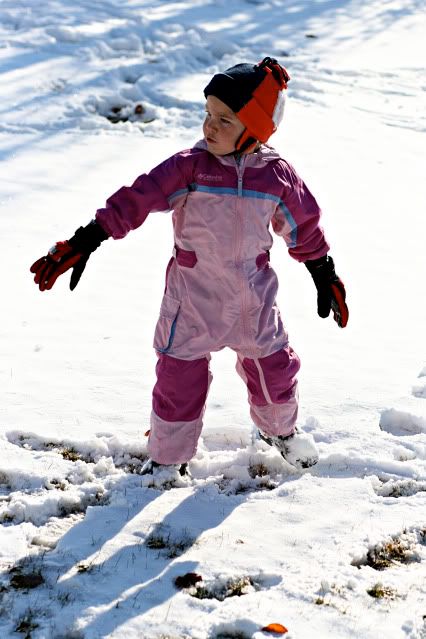 They were thinking for one half of a second about throwing these at me.  I don't think so!