My brother-in-law and his family have a tradition of cutting a Christmas tree down off of the mountain, so we decided to join in on the adventure and attempt to find one for ourselves this year.  Appropriately we headed off to Christmas Meadows to see what we could find.  Other than the cold weather it was a beautiful day.  
Little Doop did pretty good, but it was hard for him to walk in the snow and I was kind of glad because it was hard for me too and he was my buddy.  Slow and steady.  I stopped to rest with him for some time while the others went on to find the perfect tree.  He loves the snow.  I mean he really loves it.  He consumed a lot of snow while choosing to disregard my threats for him to stop. Notice the snow on his chin.  This was just after the first time that he got in trouble.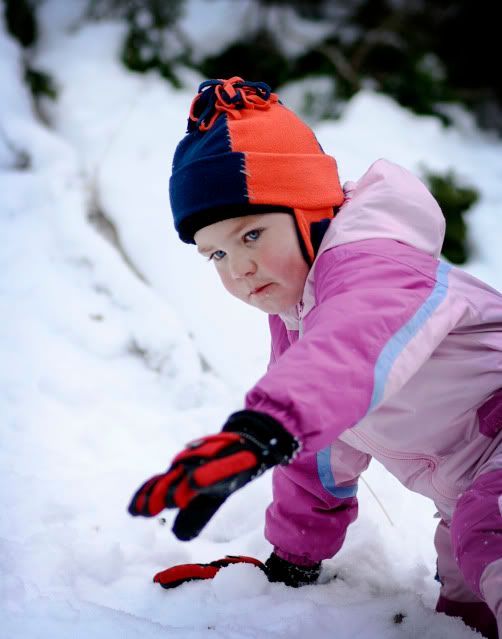 Check out this look of guilt!  Busted yet again!
Oh my, I give up!!!  Look at him.  The look in his eye is ravenous as if he had not eaten for days.  The temptation was just more than he could handle.  I mean there was snow everywhere!  If consuming half the snow on the mountain was going to keep him happy I decided to let him do it.  I was just hoping that none of it was yellow.
After much walking and searching, JM and Seej finally found the perfect tree.  We posed for a quick family pic before cutting it down.  It's the one right behind me.  Thank you Brian for your camera skills.  It's not often that we have a picture of all of us together at the same time.
There he is Paul Bunyon at work.  Stay tuned for pics of this beautiful tree all lit up.  It's going to be a good Christmas!