The snow has been falling all weekend long, and yesterday it was so beautiful outside.  The kids were so excited, and they wanted to head outside for some fun so we decided to take them sledding.  We went out in the pasture behind the horses and hooked the sled up to the back of the four wheeler.  Everything was beautiful.  The animals, the scenery, and the kids laughing.  It was definitely worth rigging something up to cover my camera so I could capture some images.    
Have you ever seen a horse catch snowflakes on it's tongue?  Well, you have now.  I decided to snap a picture of Rio after I watched him do this several times.  I think he was enjoying the snow too.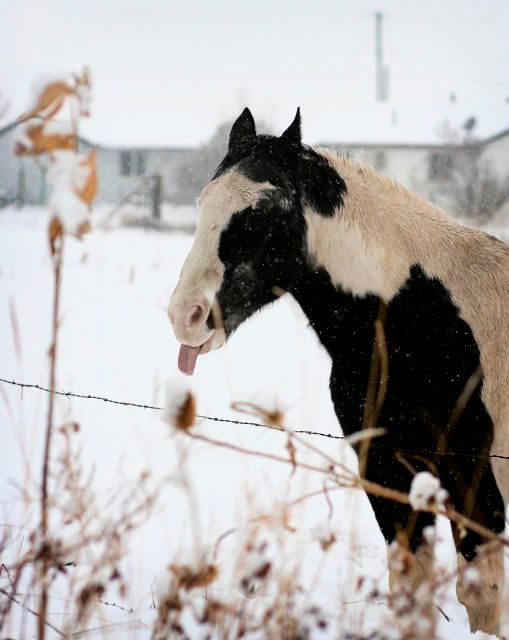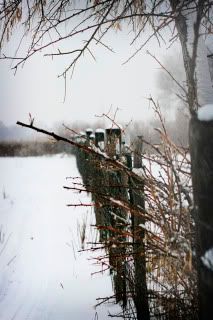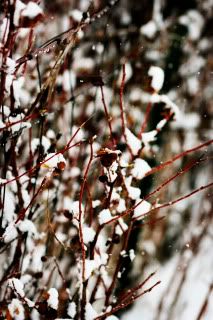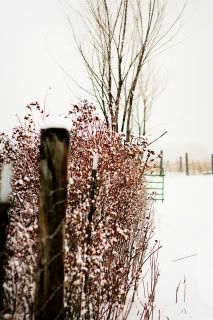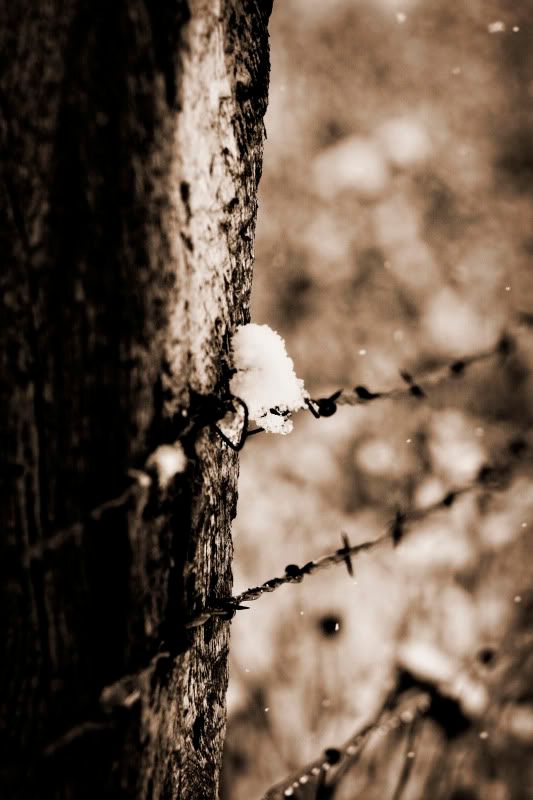 Roanie was intrigued when the sledding started and he came to see what was going on.  He can be such a pest, but like everything else covered in snow he was also beautiful and I couldn't help but take a picture of him.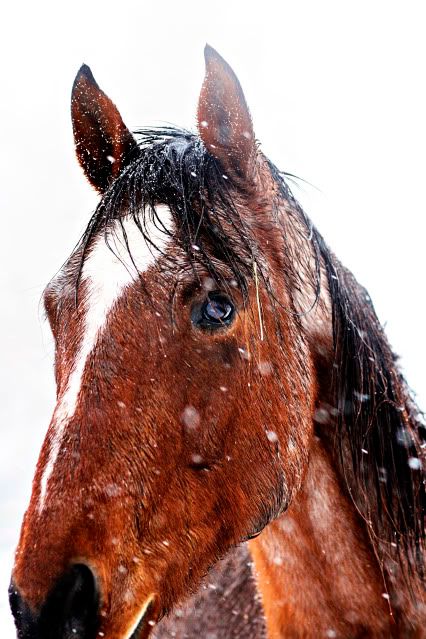 Here they are getting the fun started.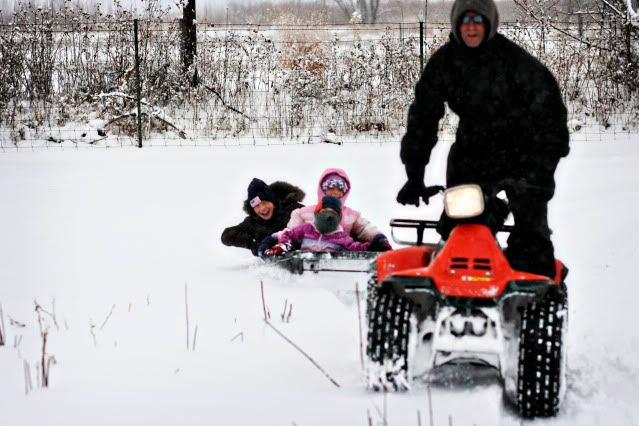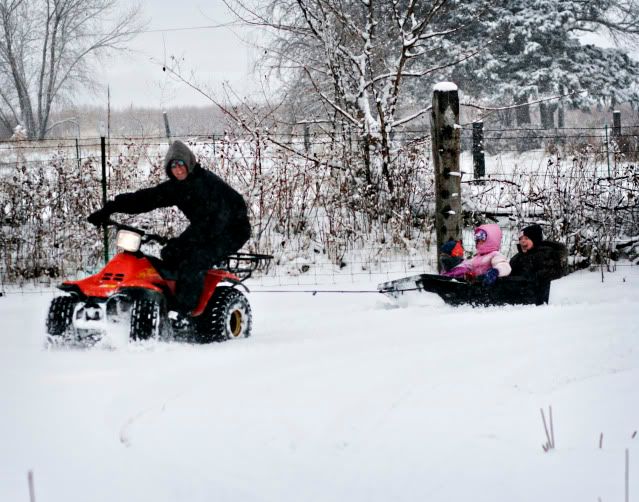 I think they all laughed so hard they cried, and their screaming was much louder than the four wheeler.  Unfortunately, I headed inside to put my camera away and missed seeing them roll the sled dumping everyone out except for little Lou who somehow stayed inside filling her entire hood with snow.  She was so proud of herself.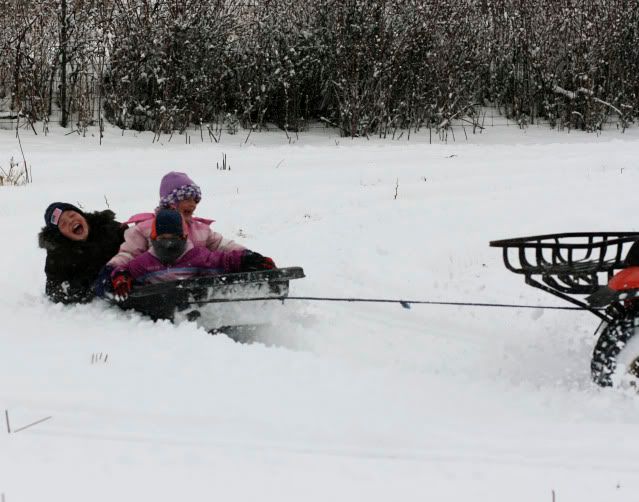 I flagged them down for a rest and of course a quick picture, and then....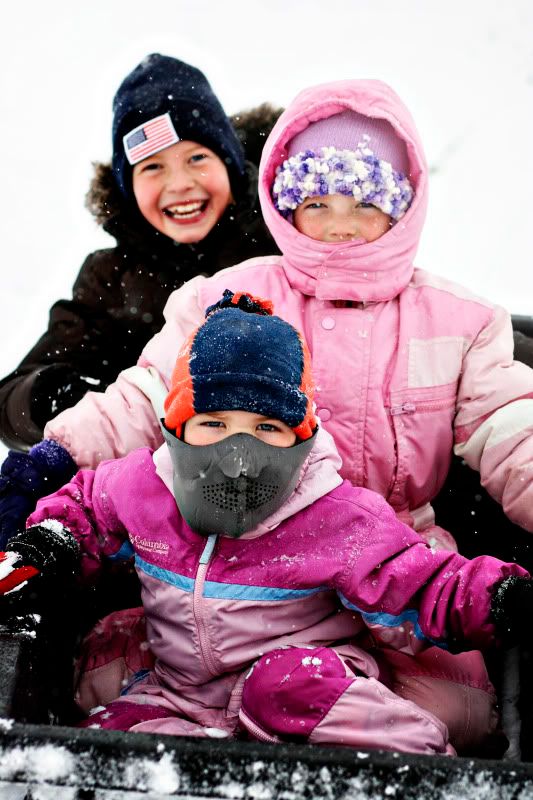 they were off again!