I've been thinking lately about purpose. Why? Why do I do the things I do? For example, why do I blog? Why do I take pictures? I didn't have to think long. It's all so easy. I do it for the love. I guess you can look at that statement a couple of different ways. I love blogging. It has become a wonderful outlet for me to express myself and the random thoughts that pass through my mind each day. I enjoy having a way to get them out, although they are always replaced with something new. I also enjoy visiting other blogs. There are so many people with so many amazing talents, and so many who inspire others for the way they live their lives. I hope in some way I can be the same kind of example that so many strangers are to me, but most of all I am hoping to be an example to my children. I'm hoping to teach them something that might stick with them forever. Wikipedia states that the definition of memory is an organisms ability to store, retain, and recall information. I want my children to remember things that are happening in their lives right now. I believe that they are learning valuable lessons without even knowing it and I'm hoping that they can look back someday and realize that they can make sense of an issue they might have because they can see the strength they had in the past, and if nothing else I want them to remember how much they are loved.
As far as taking pictures goes, well that's just easy. I absolutely love doing it. I guess I feel a bit lucky when it comes to memory because it seems that I have an extremely good one. I remember things really well right down to the detail. It's almost like taking a snapshot of things in my mind, and I want my children to remember the same detail about the time we spend together that I do. When I look through my lens the world appears different to me. I have a greater appreciation for the beauty of my surroundings. I notice more things when I am photographing, especially the details. I love capturing my kids when we are together doing something. The whole storytelling aspect of the photos is my favorite. It gets me thinking, and as a result I appreciate the time I spend with them even more.
I recently came across this quote, and I think it sums things up pretty well for me.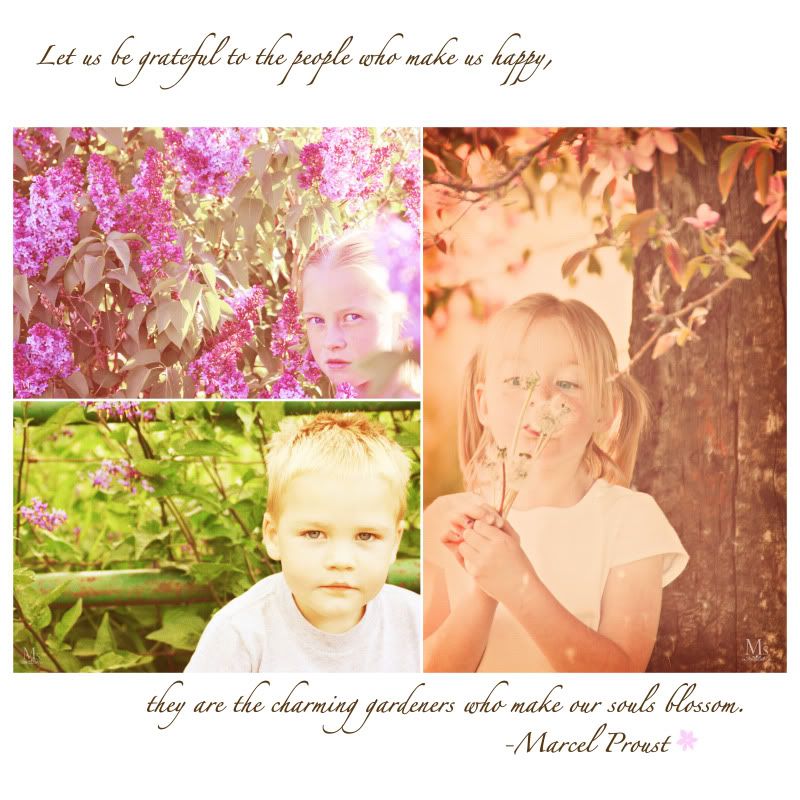 I am so grateful for the gardeners in my life, for they have truly helped my soul to blossom! So why do I do it all? Easy. I do it for the love.