Once in a while I have the opportunity to spend some extra time with the kids during the day and we choose a fun place to go, so the kids and I visited a local museum last week. We have been there several times before, but on this visit I decided that it is one of my favorite places to go with the kids. Stepping through the door with them was like stepping into a whole different world. We didn't even make it past the front desk before they were busily chattering about which part of the museum we would visit first, and what we could accomplish in our limited time there. The first stop was the fire truck. It is physically impossible for them to walk past it without reaching out to touch it and eventually climb in. This was Doop's chance to take control of the wheel, and he wasted no time doing so. Can't you just see the thrill and visions running through his mind?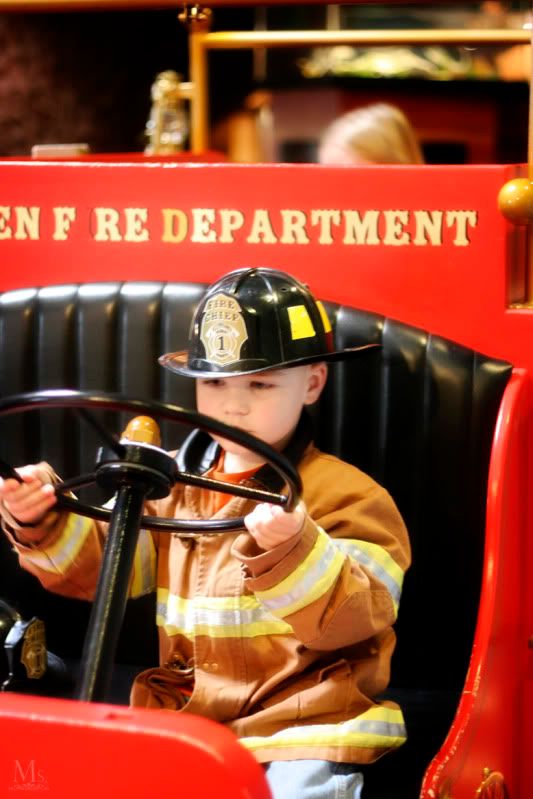 And Lou was quick to hop on the back trusting Doop to get them to the scene of the fire as fast as possible.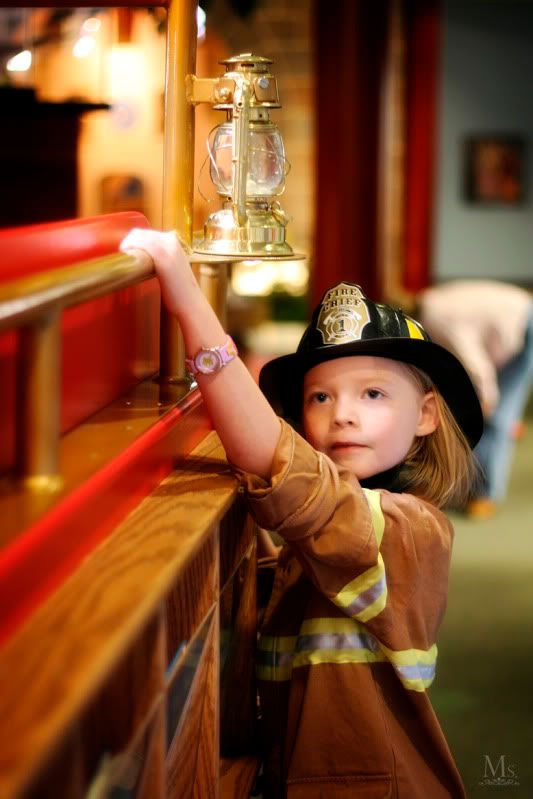 After a couple of stories and singing time we visited the rather large chess game. As soon as they saw this they began dreaming of Harry Potter and the magic that each piece holds.
But let me tell you, my favorite visit in the museum was with little Doop to the grand castle. Here the brave knights surrounded the castle in an attempt to protect the prince from the fierce dragon. In Doop's world this horse could jump to the top of the castle to help be a lookout for the evil beast. This is what happened next as Doop gave me the play by play.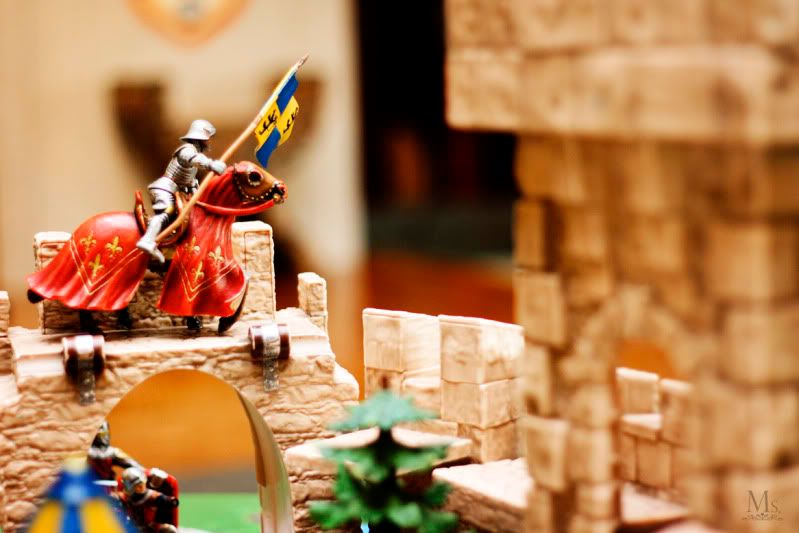 Doop made sure that the knights told the prince that they would do whatever necessary to protect him until the dragon was slain or surrendered.
They bravely watched from all sides of the castle anticipating the dragon's approach.
The dragon flew in from above as Doop circled the horses around the castle. It was terrifying, but so beautiful!
The dragon was immediately slain and the knights worked to rebuild the destroyed parts of the castle. Sadly, the princess fell from her window and was not able to be saved. Doop didn't care much for the princess from the beginning, but it was wonderful to take a trip with him to a make believe world and see what adventures he could create. It rewinds time for me to feel the selfish whimsy and freedom that was so acceptable as a child. I love this form of time travel and the memories that it stirs up for me from my own childhood. This is one of the many reasons that I love the places they take me!