This post is all about my girl Lou because her birthday is coming up this week. We have a special surprise for her birthday that I will share later, but for now I wanted to show some of my favorite images of her from the past few months. First of all you have probably noticed that there are less pictures of Lou on this blog than the other two kids. This doesn't have anything to do with how much I love her. In fact, she really just detests having her picture taken. This is almost always the look I get when I want to take her picture. She is way too busy for slowing down long enough to have her picture taken, and therefore would prefer not to be bothered. She loves using every minute of free time given to play the hardest she can before the time is gone. Can't say I blame her. You only get to be a kid once, but even when she's mad she is still pretty.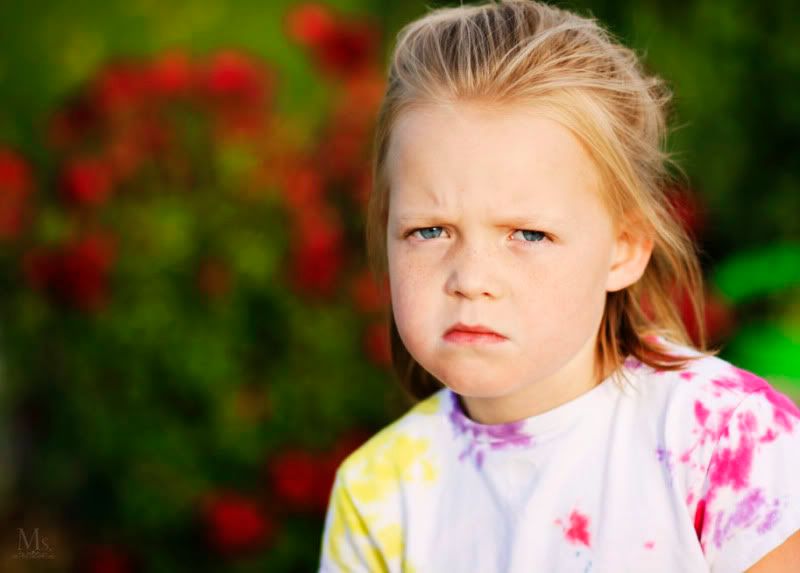 One of Lou's favorite summer time activities is camping. Here she is last summer during our first camping trip helping her dad cut wood. Another thing you will notice about Lou is she is content just being herself. Although she likes dressing up once in a while she is happiest when she is comfortable so that she can get dirty and have fun.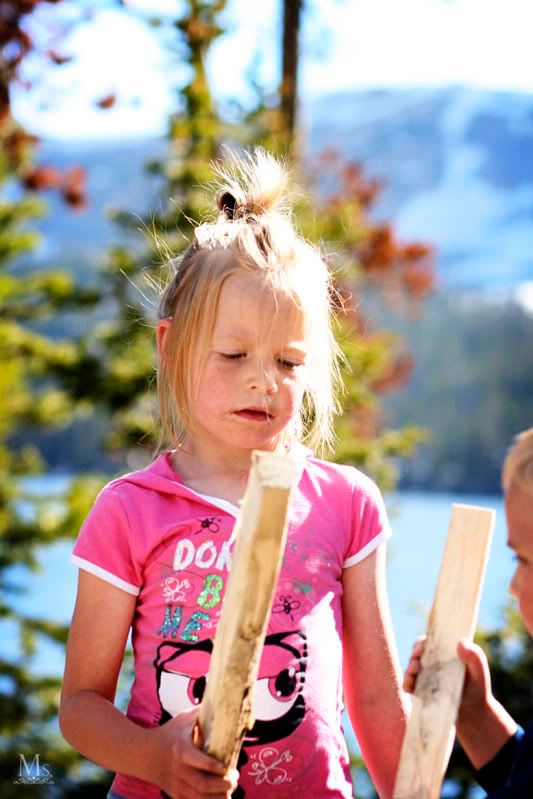 She lost her first tooth this past year, and she has had a few more follow. She loves to twist and pull on them until they come out.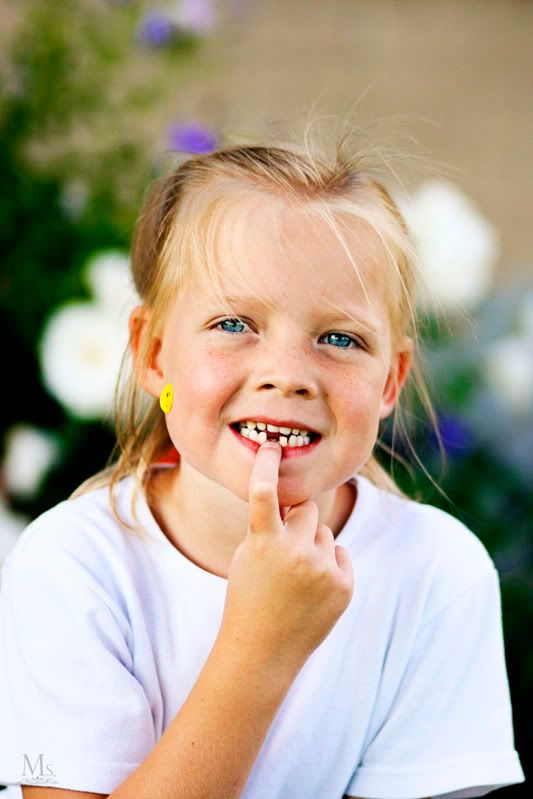 Another big accomplishment for Lou this past year was learning to ride her bike. She would absolutely under no circumstances allow us to help her with this in any way. She learned to do this all on her own, and proved me wrong when she started riding from a complete standstill after putting both feet on the pedals at the same time and taking off. I honestly did not think this was possible, but I love her determination and independence.
And because she learned to ride her bike right before the 4th of July, she was able to ride her bike in the parade.
The summer time also brought swimming lessons. I swear she is part fish. She has loved the water forever and this was an opportunity that she welcomed. No fear for this girl.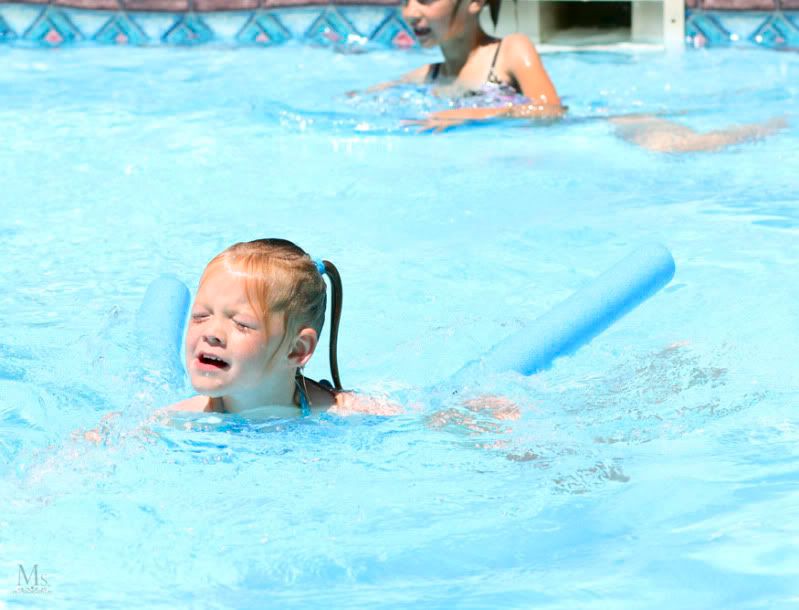 Lou loves chocolate. She can even smell it when it's hidden. Her love for it is that intense. You may have noticed that Lou usually has remnants of chocolate and other treats left around her mouth on a daily basis. Another thing I love about her. She enjoys eating and it shows on her face.

She also loves animals. She was introduced to a couple of lambs this past year and needless to say they were timid. Lou ran laps around this pasture until she caught one and was able to pet it. Once again she didn't give up until she met her goal.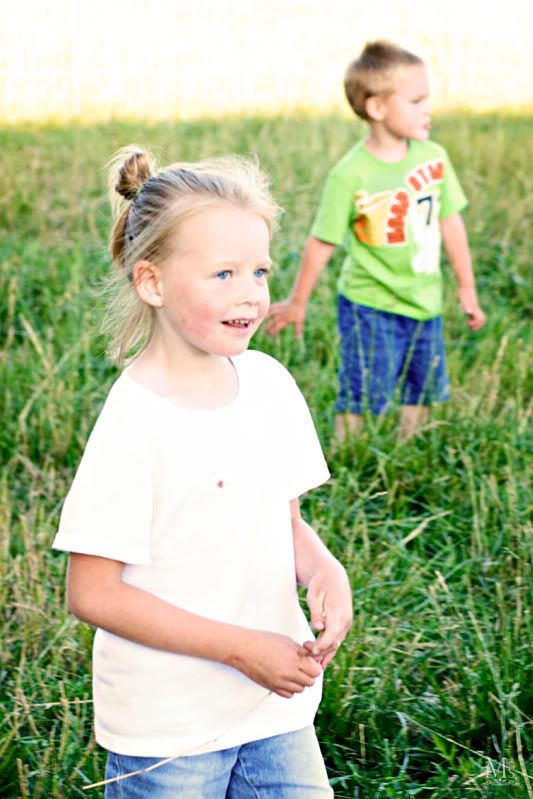 Lou and her brother seem to find trouble wherever we go. They are like little magnets for mischief especially when they are together. Although they get in trouble now and again, (and again, and again), Lou is a good sister. She plays rough stuff with her brother and dress up with her sister. She is a look out for both of them, and they love her dearly.
Now and again Lou lets me take her picture. This one was taken last spring when she came along to hunt for butterflies and potato bugs (another one of her favorite past times).
This is one of my very favorite images of her. This is Lou. Hair in her face, partial grumpy look on her face, but oh so pretty.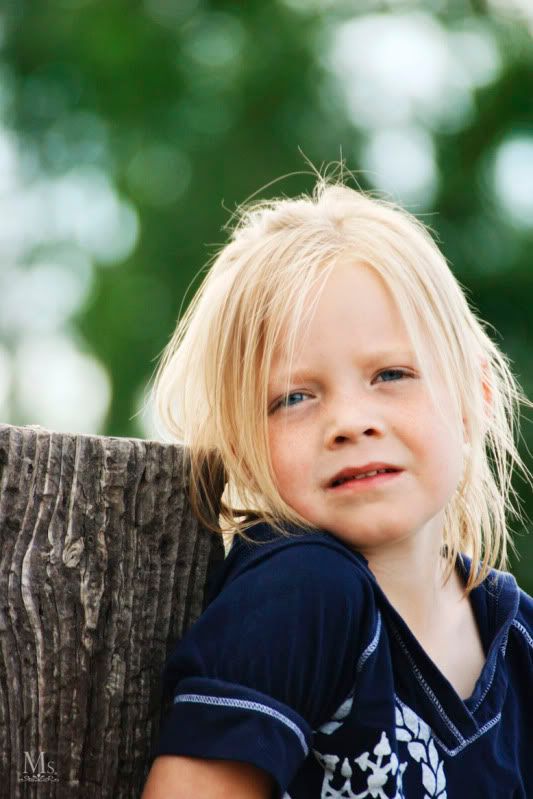 Lou's other accomplishments this year include learning to read, and growing her art skills. The last thing I want to share about Lou is that underneath all that mischief is a tenderhearted girl who is so full of love. She is always painting a picture for me, making a card or love note, or in the case of this image below bringing me flowers. I think it is my very favorite picture because it reminds me that she loves me. Beyond that it is beautiful. I am so proud of Lou and her accomplishments and I love that she is comfortable with who she is. Most of all I'm happy that we will be sharing another birthday with her. It's going to be so much fun!