After arriving at work this morning I received a very important phone call. I answered the phone knowing it was coming from my mother-in-law's house due to the caller ID, so I was curious to find out what was up. Here's how the phone call went.
Silence, nothing, no answer to my inquiry.
Me: Yes buddy, what do you need?
Doop: I just need to tell ya somethin'.
Doop: I forgot to tell ya this morning.
Me: It's okay buddy. I'll see you soon.
Doop: Mom? Is it short day?
Me: Yes pal, I'll be coming home soon.
How sweet is that? The little guy made my day, and because it was my short day it just got better. When I arrived home this was our next conversation.
Doop: Remember when I called ya today and you said you loved me?
Doop: Thanks for telling me that.
He followed this up with a great big hug. Man I love that kid!
If you weren't aware it has been snowing here all day long today. The kids went outside to play in the snow one more time because as little Doop said, "he has missed it". I'm glad he has because I definitely haven't. As you can see he quickly returned to consuming it as fast as possible, but because of my phone conversation with him earlier today I let him get away with it. Let's face it he has me wrapped around his finger!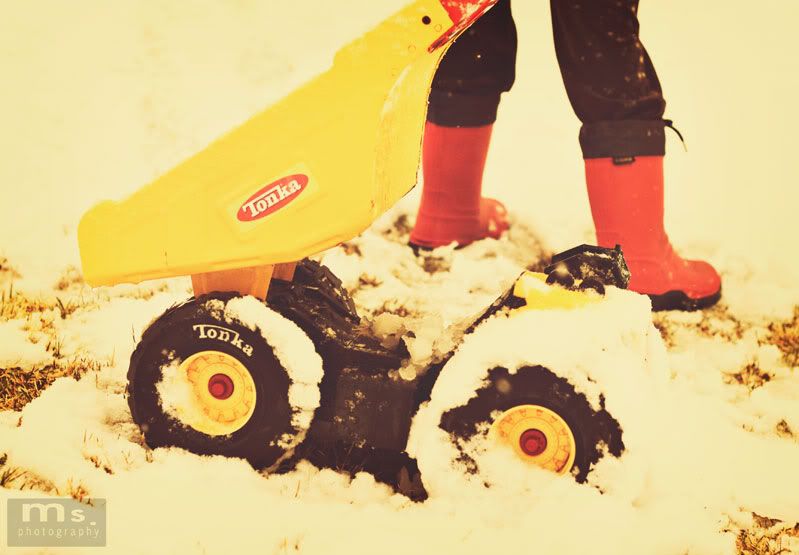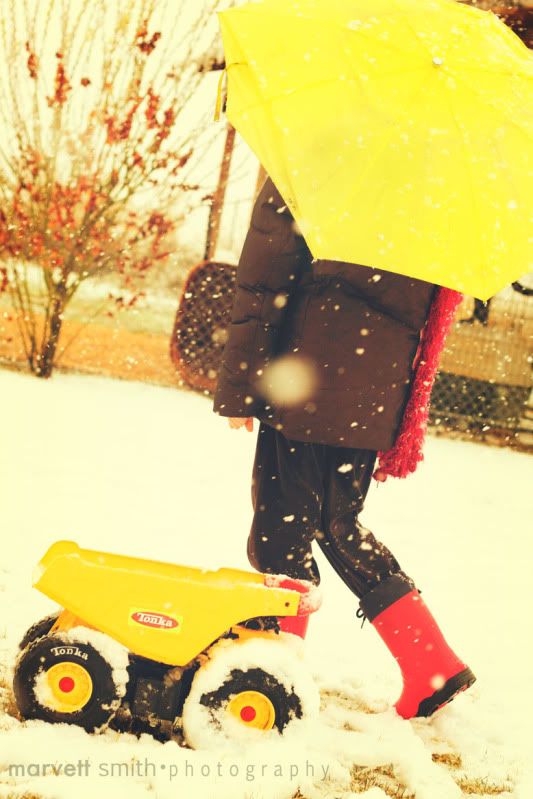 P.S.- Spring? Please come back soon!