The other day we were driving home, and we passed two little girls on the side of the road who were having a "yard sale". They had a small card table set up with several stuffed animals, a few miscellaneous toys, and two monster trucks for sale. In addition, they had some hand made decorated signs and they were anxiously flailing their arms in hopes of getting us to stop and purchase something. They were very sweet, and so I stopped my car and rolled the window down to take a look at what they had to offer. Of course my children were in the backseat and so they rolled down their window to see what they could possibly purchase. Instantly their eyes spied something that each of them wanted, and the begging to return began. I explained to the two salesgirls that we be back shortly, and I took my kids home to get money from their piggy banks. My instruction for them was that they could each bring $1 back to the sale. They were giddy with excitement and quickly ran inside to get their money, and we promptly returned. Seej and Lou snapped up their desires with money to spare, and all that was left was for Doop to decide. I knew what he wanted all along. Of course he had his eye on the monster trucks; however, when we returned I noticed that the girls were selling the trucks for seven dollars each. Yep. They were driving a hard bargain, but little Doop wanted one so bad! He stood there with his money in hand as I showed him each item that he could actually afford. He patiently waited for me to finish, and then said, "I want the red truck". I told him he didn't have enough money, and the girls echoed my words. They then began reviewing everything in his price range, and slowly but surely tears started to well up in his eyes. He knew what he wanted, and nothing else would suffice. After several moments of silence I finally told him he needed to choose something different, or we would just need to leave. He stood his ground tears and all, and the girls couldn't take it. They caved. Well, at least the older one did. She gave her sister an elbow to the ribs and told her to "look at his face! Lower the price to a dollar right now so he can buy it." And so, she asked him which one he wanted and then she removed the $7 sticker and replaced it with this one.
Doop glanced up at me with a confused look, and I told him that she had just lowered the price and that he could now afford to buy it. Wow. His tears instantly subsided, and he happily turned his dollar over to her. He was beyond excited. And so, we turned around and headed for home with him hugging the truck the entire way.
I must admit it is a beauty, and well worth the bargain.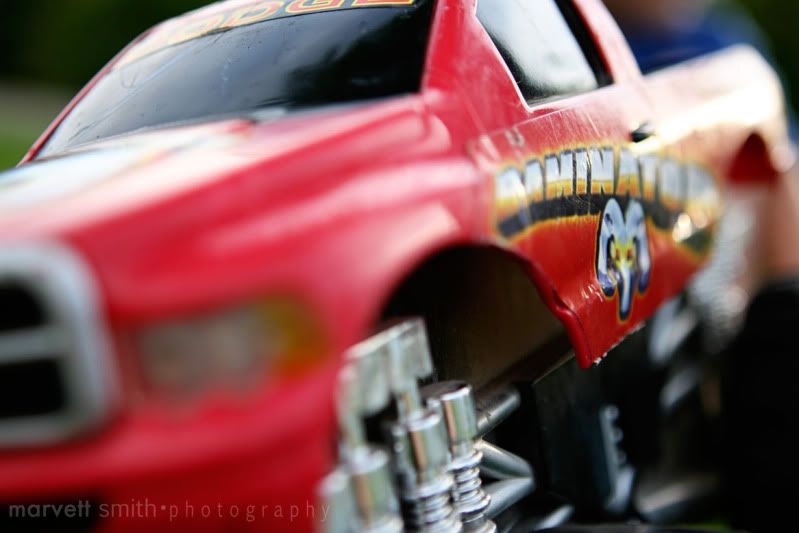 The Road Ripper tires absolutely rock! Great for rough terrain, and all types of weather.
And it's a Dodge. Enough said!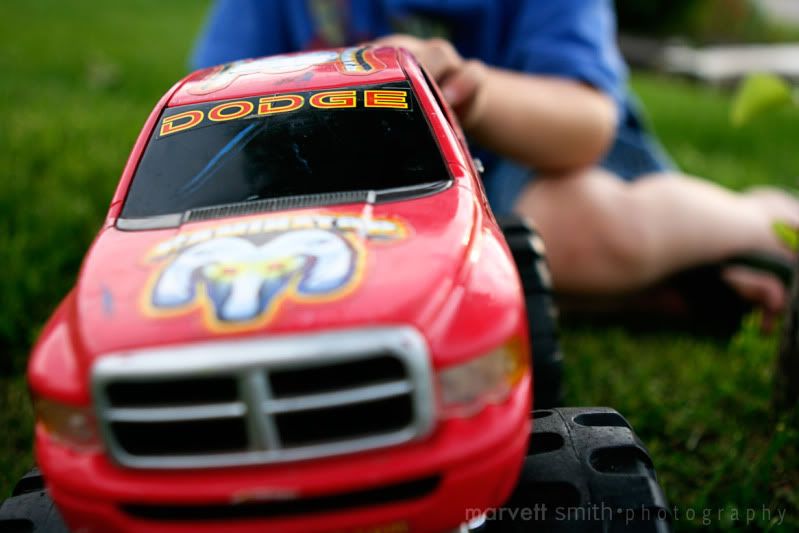 Sometimes you just have to "Grab Life By The Horns", and use your bargaining skills to get what you want.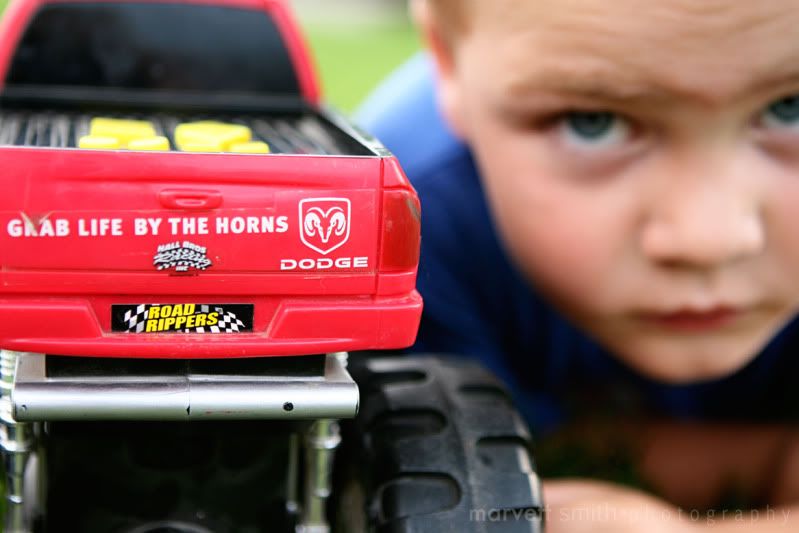 I feel for those little girls. How could anyone ignore this face?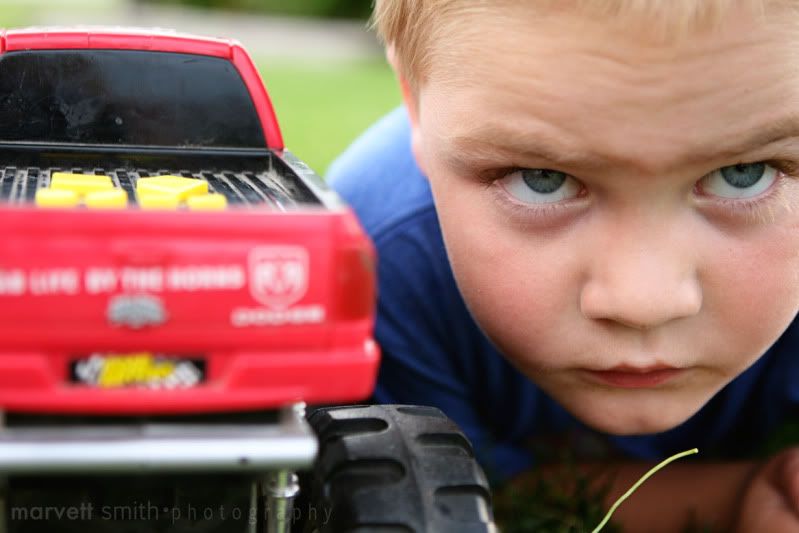 What a great purchase!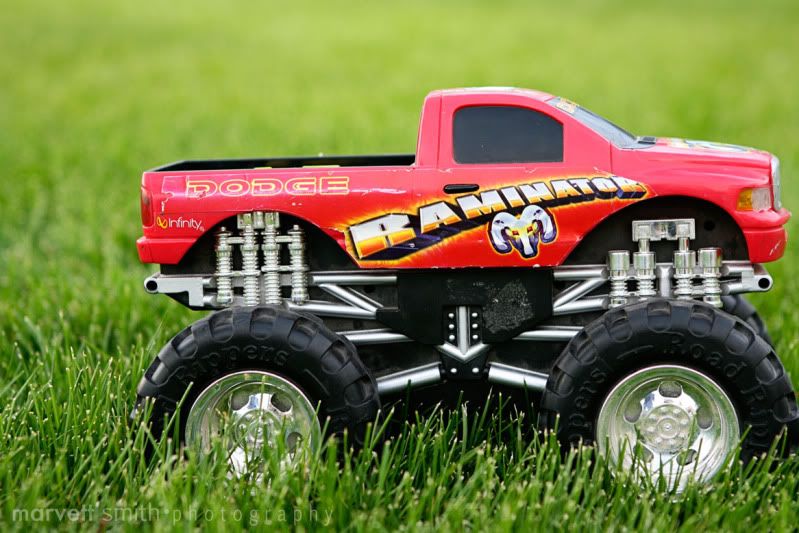 I knew it had potential, but it has already brought him so much happiness!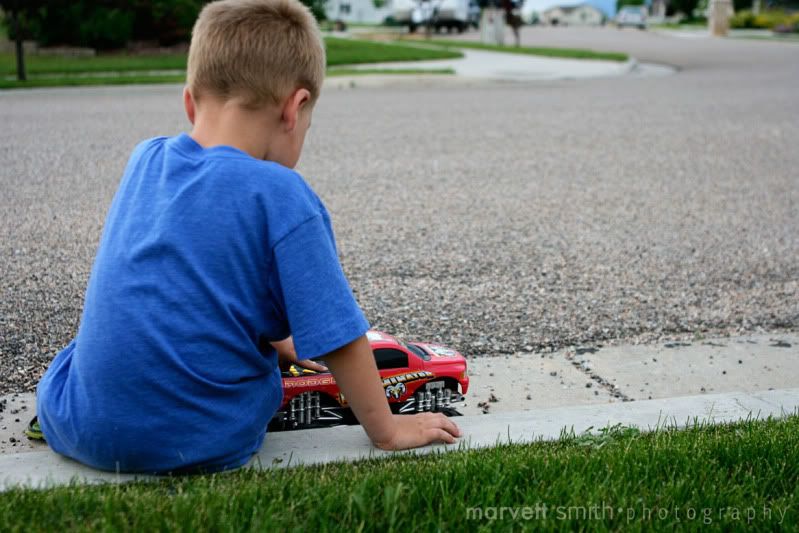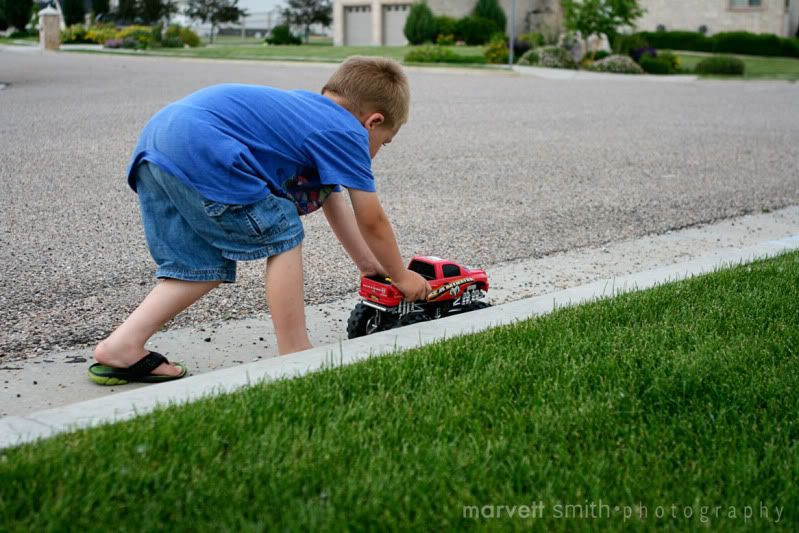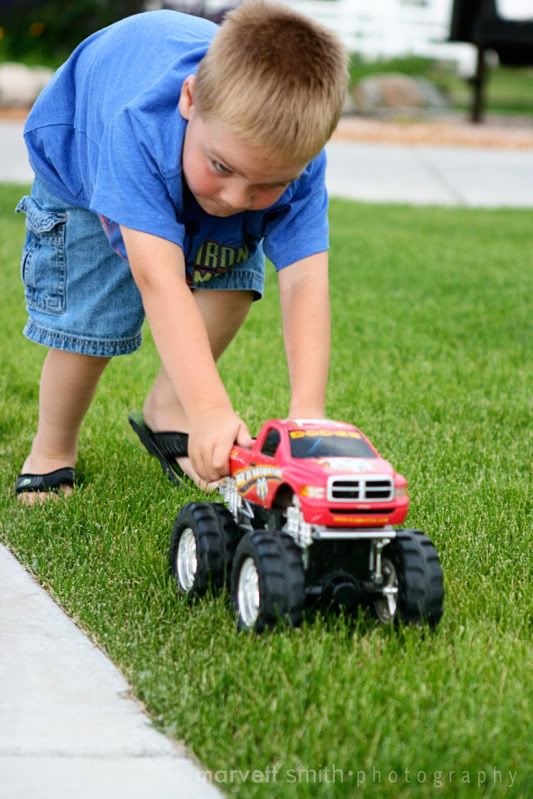 I know they say that money doesn't buy happiness, but $1 went a long way for Doop!