My kids have been patiently waiting for this day. The day when it would finally be time to eat their favorite summer snack. They weren't sure this day would come this year due to the crazy sporadic weather we've had, but this past weekend they were finally able to enjoy the first taste of what they have been craving. Fresh peas from the garden! I took this picture a few weeks ago when the kids were doing their regular evening check before leaving Grandma's house, and they weren't quite ready yet.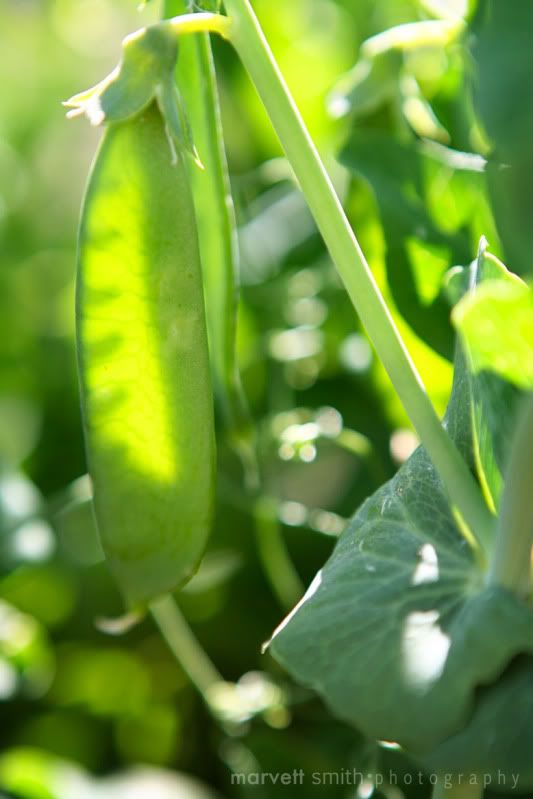 But this weekend they were plump, and ripe for the picking!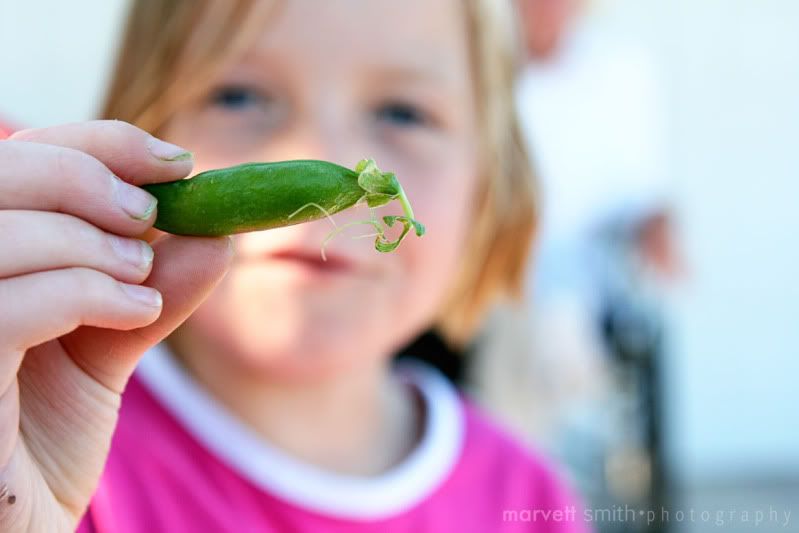 And when we broke them open they were gorgeous inside!
Grandma filled a basket full for the kids to eat. She is wise. She knows that if she fills more than one basket that the kids would eat them all at once. This way she rations their portions, and saves part of their favorite treat for another day. This year her garden is plentiful with peas though, and they will indulge themselves several times before the harvest is gone.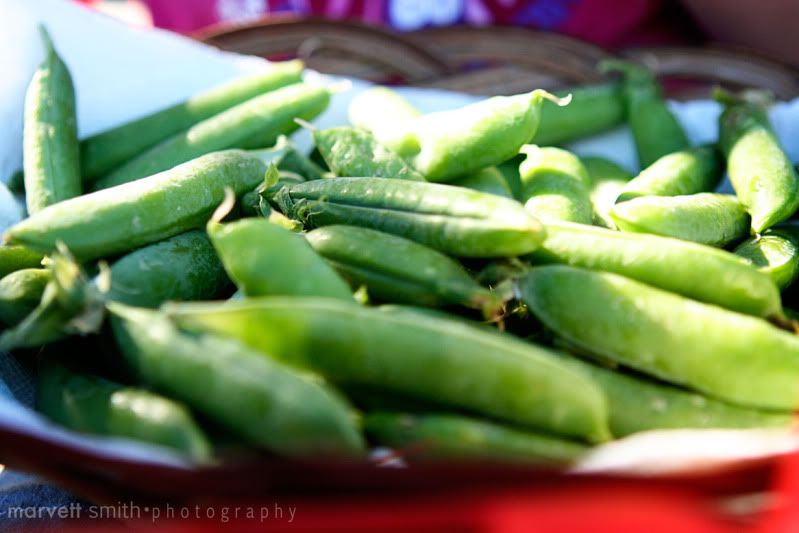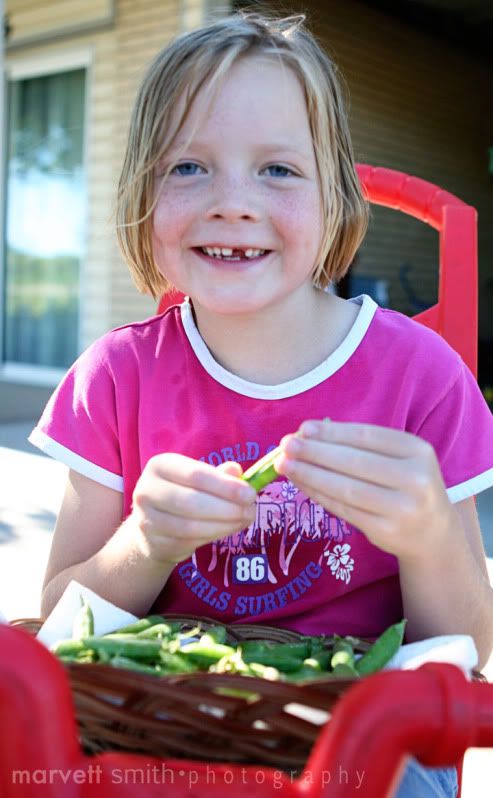 The first peas of the summer always bring the biggest smiles.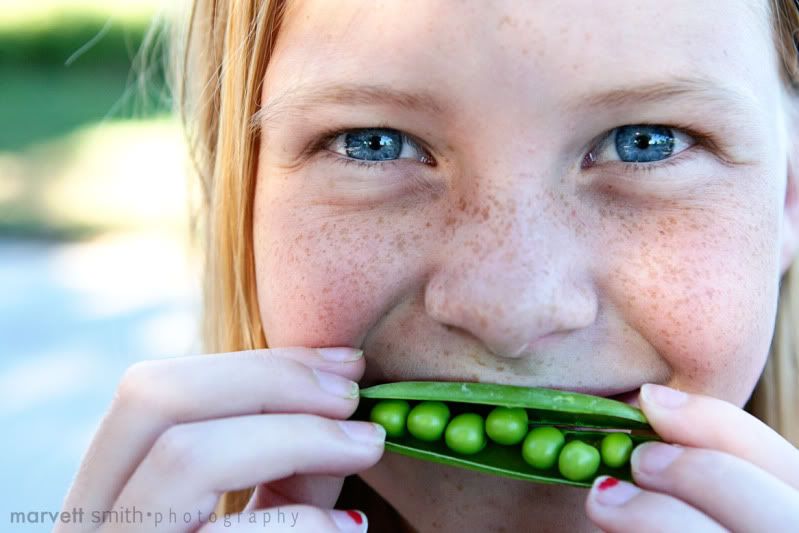 And who knew they could be so much fun to eat!
Even when you're missing a tooth.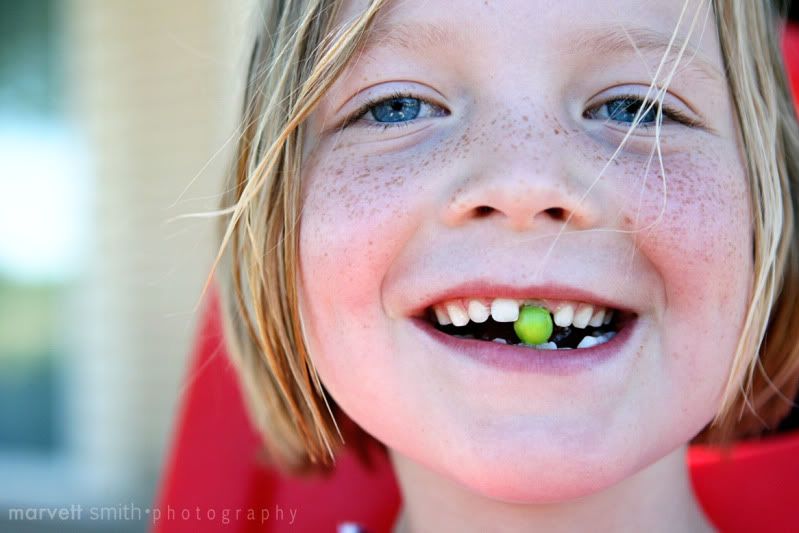 I guess it's just one more reason that peas are one of our favorite summer snacks.