It seems that our summer is flying by so quickly. I can't believe how fast it's going by. I think it's the stress of everything happening lately, but it just doesn't seem like a normal summer. I feel like the kids have been robbed of a bit of fun because my mind has had a hard time focusing on relaxing. Even on vacation it seems to constantly be running and worrying about what's next. The kids have been begging to go to the water park, and so this past weekend instead of taking them there we decided to purchase a pool for them to enjoy swimming in for the rest of the summer. I am hoping to spend some time in it myself, but at this point I have thoroughly enjoyed watching them play in it (well, minus the squabbles that happen now and again). Wednesday afternoons have become my favorite day of the week. This is the time that I get to set aside just for them. No interruptions. Nowhere to be. I look forward to spending this time with them, and so this was my afternoon this week watching them frolic in the water.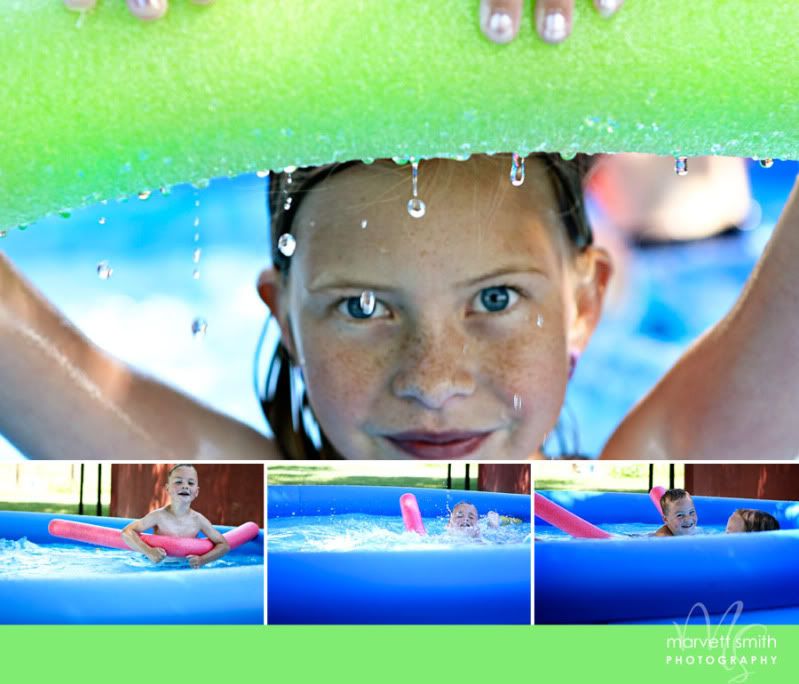 My little man was so excited because he is branching out and becoming brave in the water. He is gaining confidence, and as a parent I love that he is so proud of himself.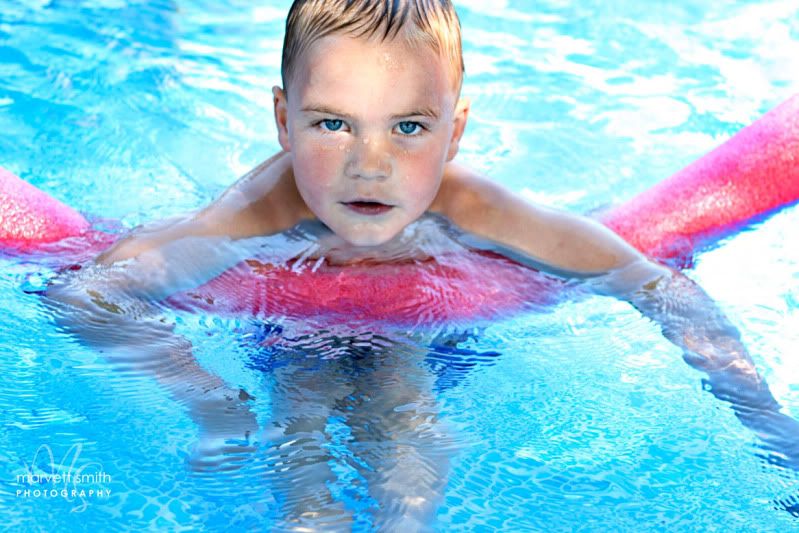 They did have a few friends join them thanks to Grandma Rue.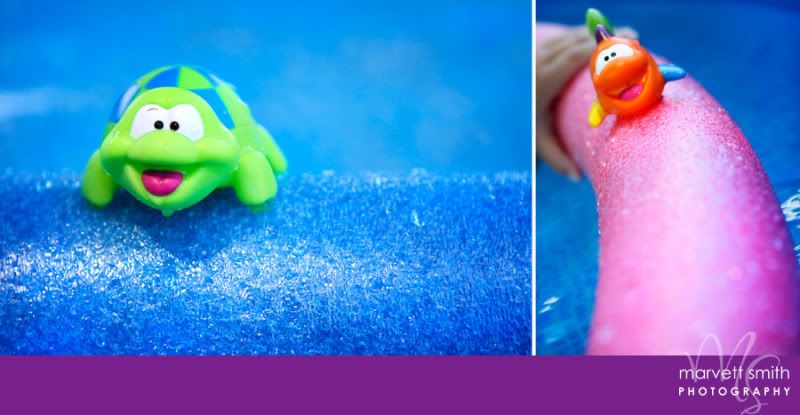 And my Lou. What can I say? This is my new favorite image of her. She is gorgeous. I wish she would let me take her picture more often. Watching her swim, smile, and be happy brings me so much joy.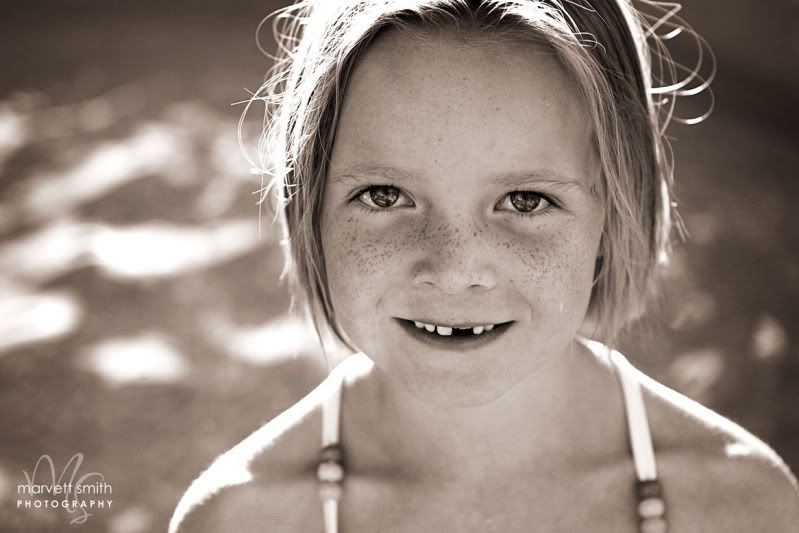 We set up the pool at Grandma Rue's house so that we could be closer to her and Grandpa Marvin. He is still sick, and I'm hoping that we can get him outside to watch his grandkids pretend to be fish. Their house is a bit of heaven for me. I can't describe the peace I feel when I'm there, and I love the details that remind me of my own childhood. Like this clothes line for example. It has been there since forever, and now my kids' clothes hang there to dry. I love this.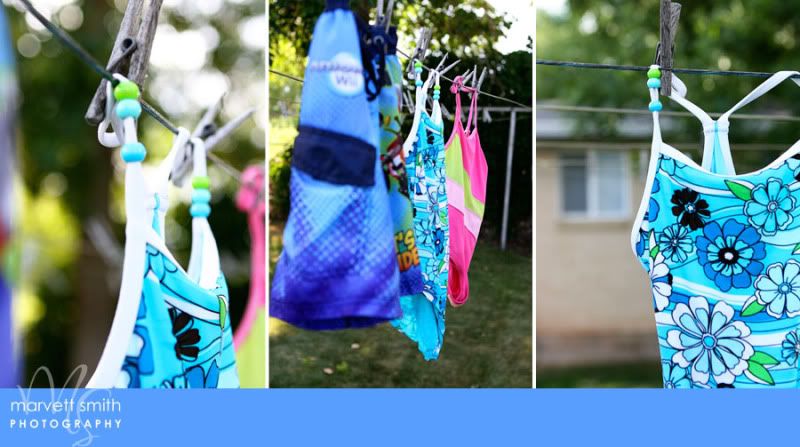 And Seej. She is on pool patrol scooping out bugs, and helping Doop in and out of the pool. I must say though that I have seen a different side of her in these past few weeks. She is still the greatest helper in the world, but she is loosening up. She is having fun, and I love to see her giggling with her brother and sister. This isn't always the case.
This pool didn't cost us much, but it has been a great investment. It has brought all of us many smiles.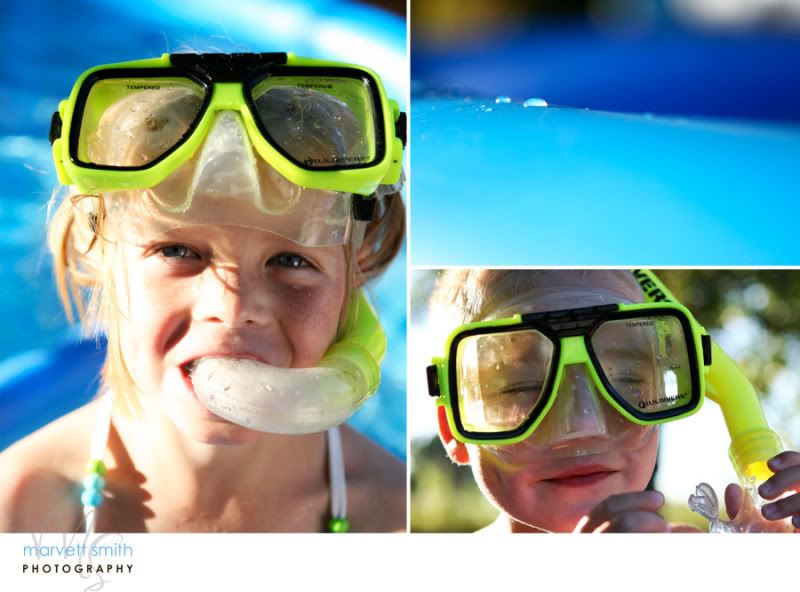 Not to mention it has cooled us off, and brought us together. Together is my favorite place to be.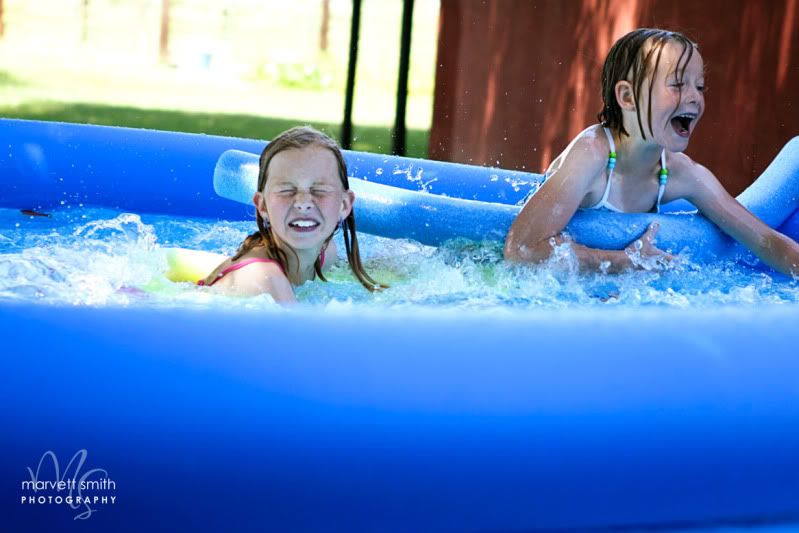 I think I'm going to have to try it out myself. Soon!