My little man Doop has a lovely little friend named Emma who he sits with in his class at church, and she had a birthday this past weekend. For her birthday she had a party at the Fish Farm, and Doop was one of her special guests. Just imagine how excited Doop was to go to her party, and imagine how excited my girls were since Doop got to bring his whole family. When we arrived we ate dinner, and then watched Emma unwrap her presents. Doop found a seat close up to the action and sat back to watch.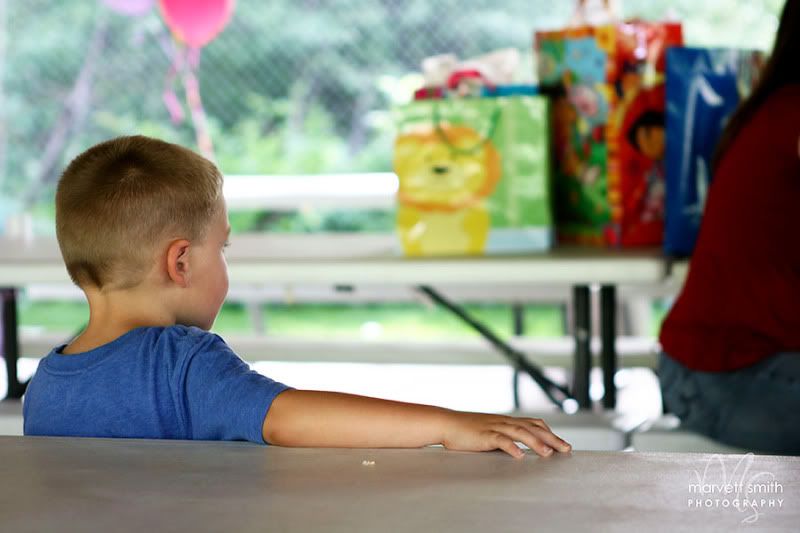 Each gift that she opened was so cute, and as the girl gifts continued Doop's antics began. He just couldn't believe how many pink, princess things she could get at one time and eventually he started slapping his head in disbelief. I guess he just doesn't understand girls all that well yet. Kind of a shocker since he lives in a home full-time with two of them bossing him around all the time. He sure has a lot to learn.
Once the gifts were opened it was time for the cake, and this time around the girly part didn't seem to bother him at all. He couldn't wait to dig into the beautiful dessert placed before him.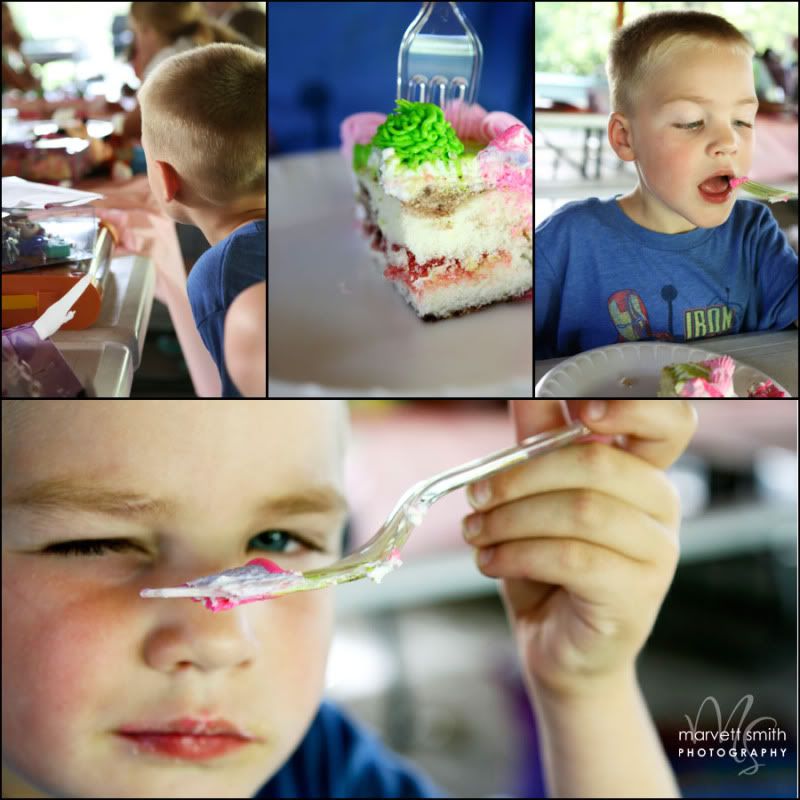 It must have been good because Doop's rating for the cake was a positive thumbs up!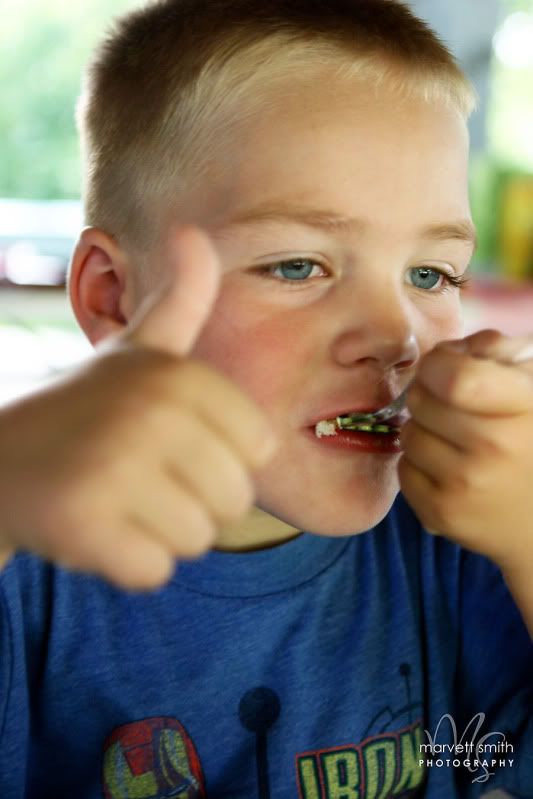 Next up was the moment he had been waiting for. Fishing. We had to check out the pond with the big ones first, and they were huge. They were actually grabbing the duck's feet in their mouths as the ducks swam over them. He was hoping to catch one of these lunkers, but this pond will have to wait for Doop until another day.
These fish were more Doop's size, and there were a ton of them.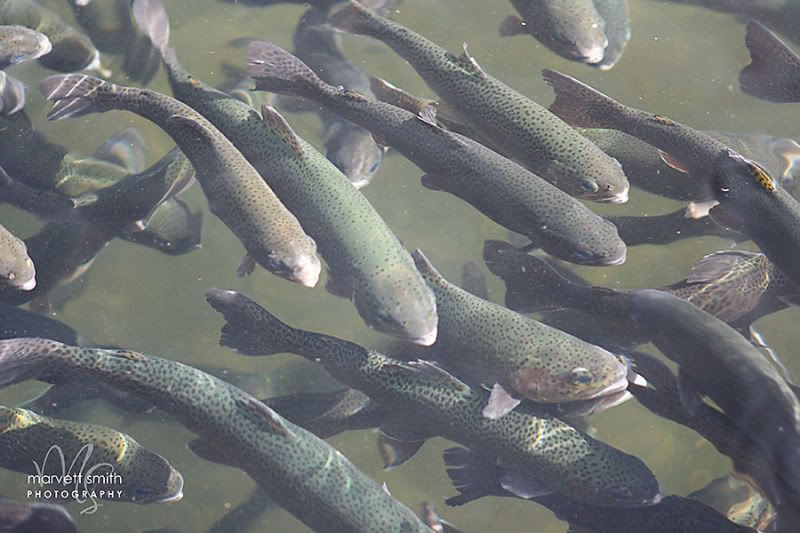 It didn't take him long to catch one, and if you look close you will notice that he actually caught his first one by the tail. He thought this was pretty cool if you can't tell.
He is actually a little fascinated by the fish, and once we put them in the bucket he wouldn't leave them alone. He would catch them, talk to them, put them back in the bucket and then start over. They were definitely friends by the time we left, and he had no qualms about helping Seej with the one she caught. It's a good thing too because unlike her brother she has no desire to be this up close and personal with a fish.
Now Lou on the other hand didn't mind a bit. You knew that was coming though right? What a great party!