Seej and I decided to stop by the local Farmer's Market on the way to town today. We thought it would be something new and exciting, and we definitely weren't disappointed. I was amazed by all of the talent. Our first stop was this little booth where they were selling various things including hair accessories and these very unique windchimes made out of glasses hanging upside down. They were beautiful.
While looking at all of the things they had to offer we came across this cute little purse that had Seej written all over it.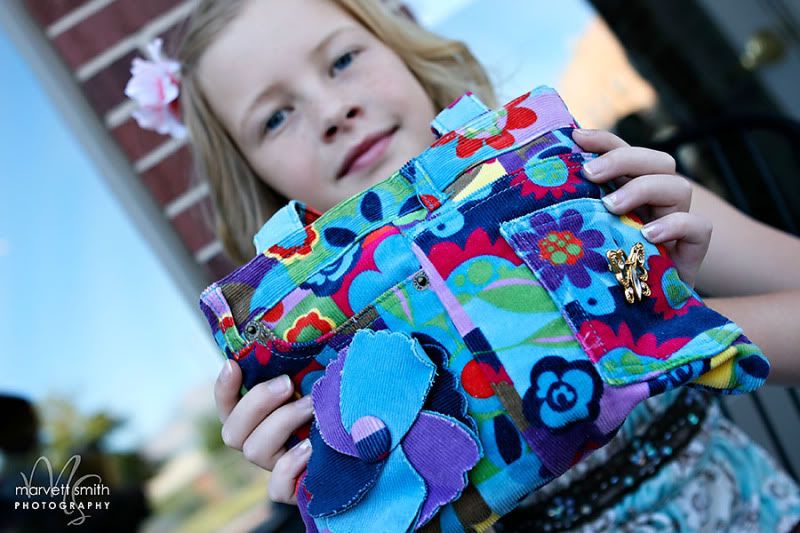 And as luck might have it I just happened to have the right amount of money in dollar bills and change for her to make the purchase.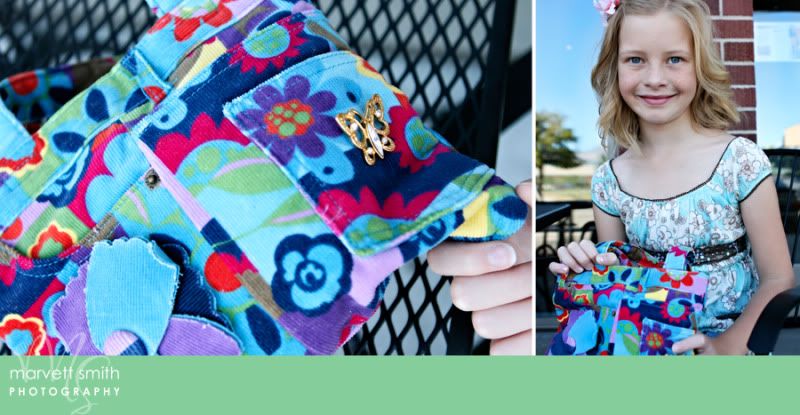 So now she is the proud new owner of this one of a kind purse that fits her perfectly. I mean that. Right down to that cute little pin that came with it.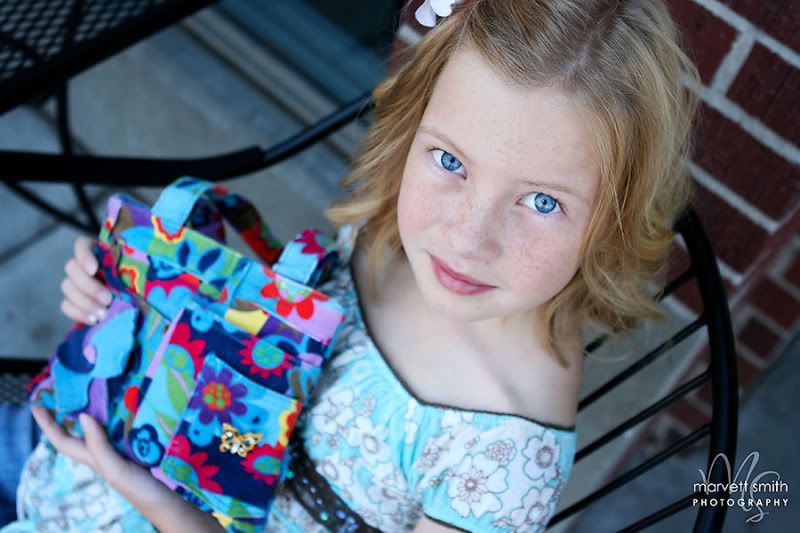 This was only our first stop, and already she was very happy.
On the way to our next stop we met a dog named Ruby. She was big. I guess I mean she was big around. She was also very content laying in the shade on a small mattress. She didn't care much about who or what was passing by.
This next booth was the real reason that we met Ruby. She was parked on the ground right next to this wonderful spot where a local woman was making handmade jewelry that was unique and so beautiful. Even her display was something I hadn't ever seen before. She was also so kind. We probably spent the most time here mostly due to her genuine hospitality, and the fact that there was so much here to look at.
And when we moved on we met another dog named Atlas. I wasn't planning on meeting anymore new canine friends, but Atlas was a lot more pushy than Ruby. He was there to socialize, and as you can see he is a very large dog. I like dogs. I have dogs of my own, but I have to admit that his massive size made me a bit uneasy. He did pose for a picture though, and I didn't want to make him mad.
Eventually we made it to the fresh fruits and vegetable stands, and oh my did they look delicious. It was extremely crowded so we didn't stop for too many pictures, but this was one I couldn't resist. Raspberries are my favorite!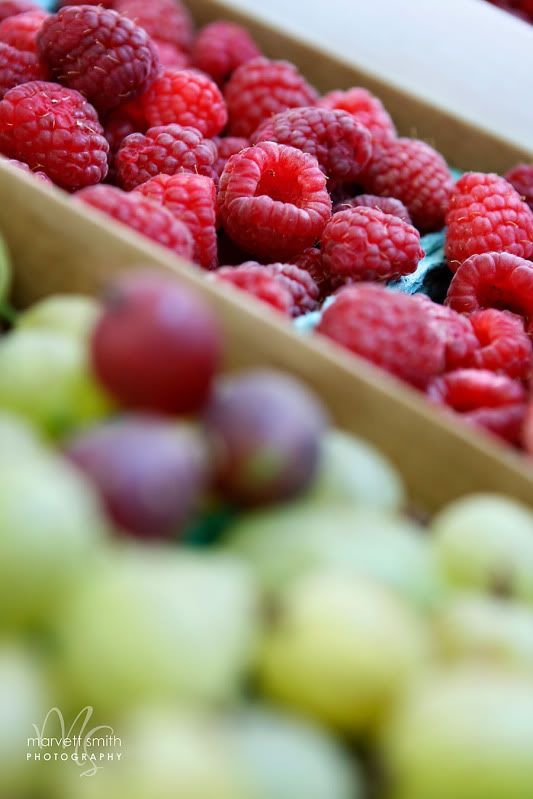 We ended up running out of time and we didn't even make it to see most of the stands, but remember the cute little booth with the handmade jewelry? We did make it back there, and I bought a necklace. For me. I'm thinking we might have to go back again next week. It really was that much fun!