As you might recall my girl Seej was given an assignment at the end of the school year to plant a cabbage and take care of it throughout the summer so that she could watch it grow, and document the process. It was actually a contest, and we approached the whole assignment in the true competitive spirit wanting to win from the get go. This picture was taken in mid-May.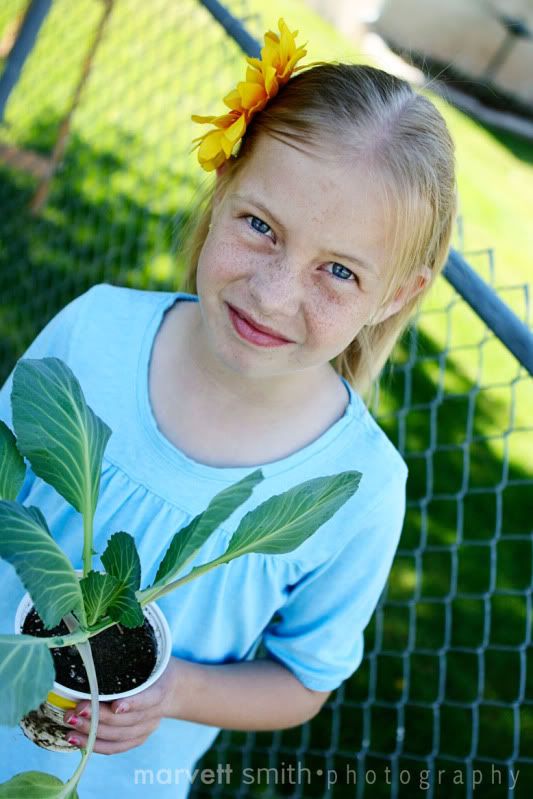 Seej was pretty excited about the opportunity to plant her own cabbage and take care of it on her own. Of course she did so under the direction of Grandma Rue who literally has a green thumb.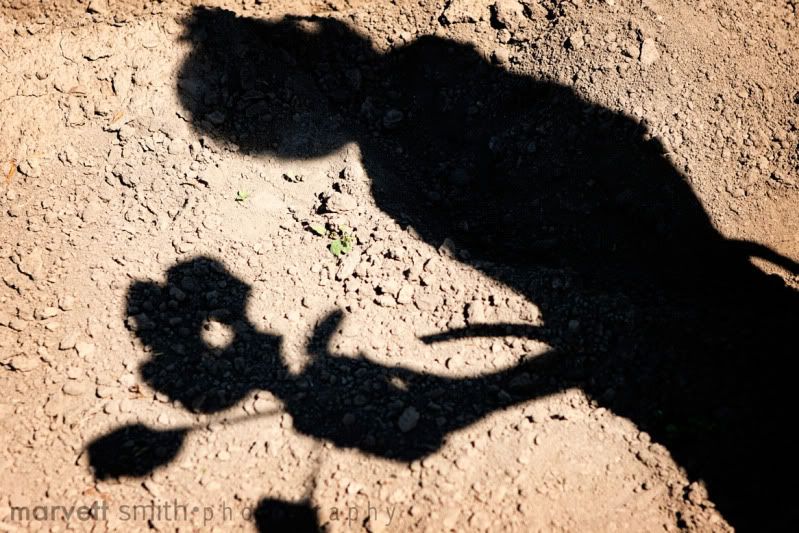 Together the two of them scouted the garden out for the perfect spot, and then with much care she planted her first cabbage hoping to see it flourish.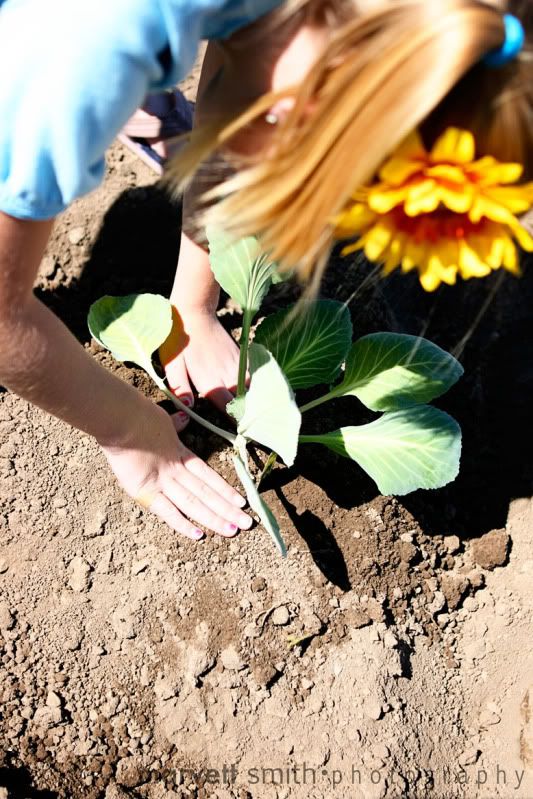 The weather was a bit crazy this past spring, and we were worried that it may not make it. Even Grandma Rue had her doubts.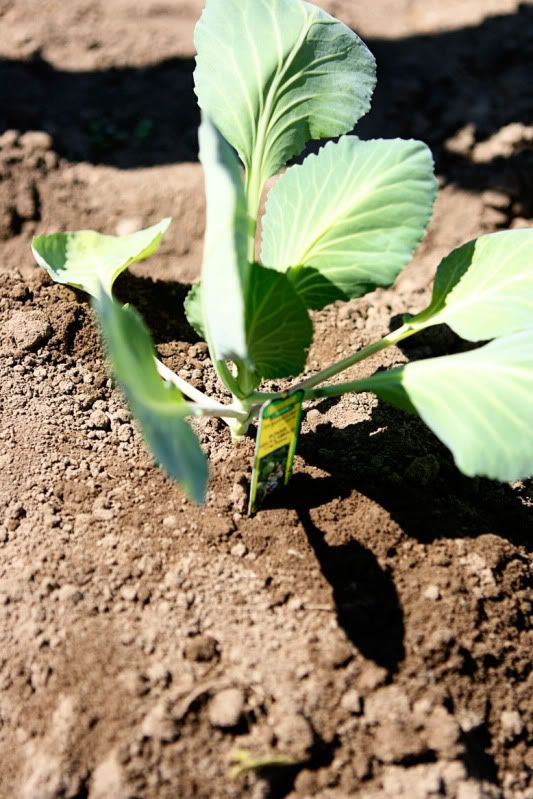 But we watched it stand strong throughout the month of June, and during the first week of July I snapped this picture. It was not only growing, but it was beautiful.
This picture was taken two weeks later, and by this time it had almost doubled in size.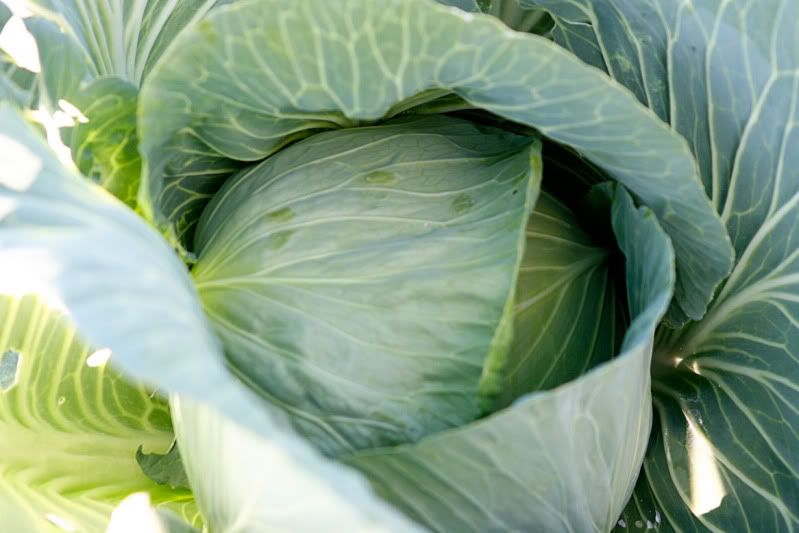 And just last week we checked in on it one more time to make sure it wasn't ready to be cut yet. It was indeed still growing, and Seej was so happy. Then on Sunday Grandma Rue called to let Seej know that her cabbage had cracked, and it was time to finally find out just how big it really was.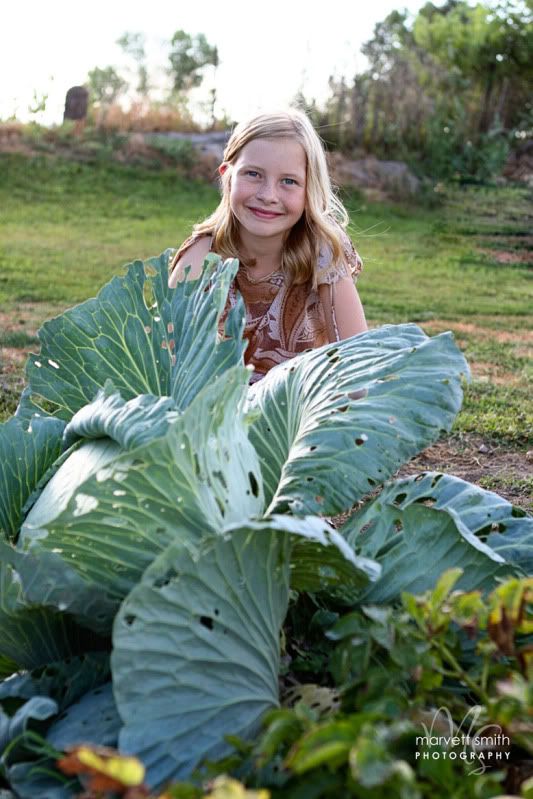 And so we headed out to the garden with Grandma Rue and the knife and finally cut the extra large cabbage that had made the garden look so lopsided for the past couple of months. It was all Seej could do to carry it to the grass, and it was even more beautiful resting in it's new location.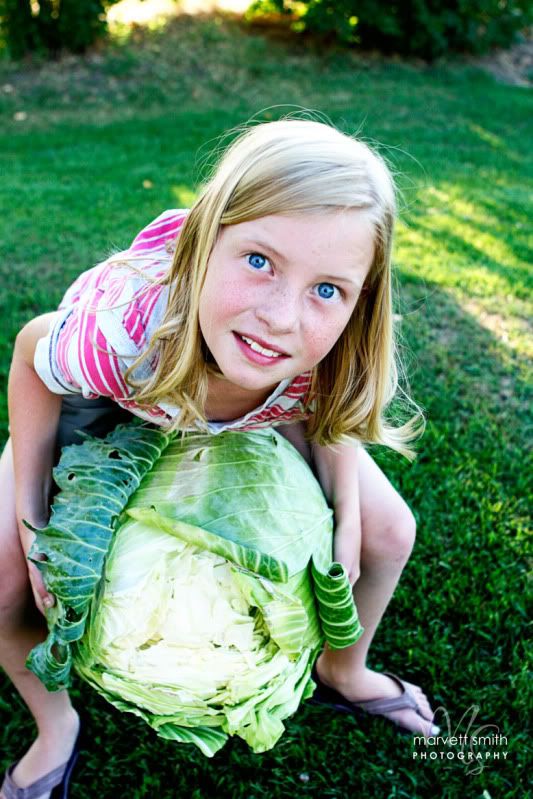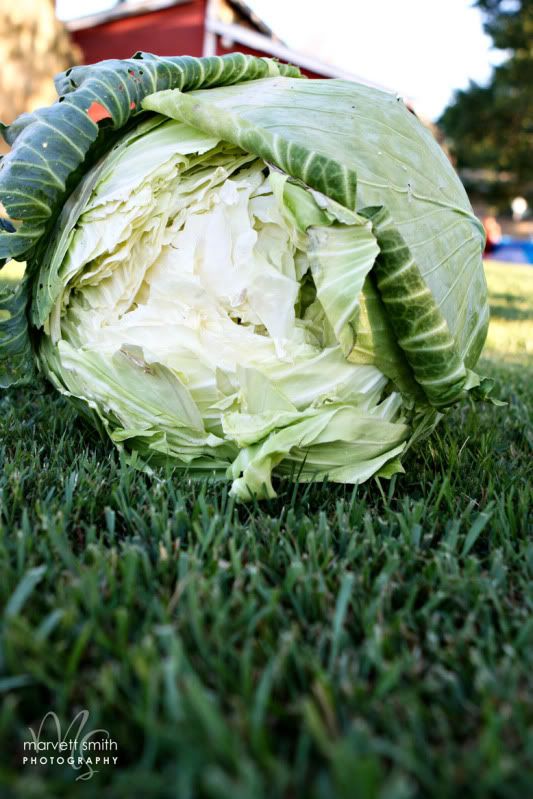 After trimming the root off and running inside for the scale, it was finally time to find out exactly how much it weighed. It's the first time I've seen a cabbage that big in my life, and it weighed in at 18 pounds on the dot.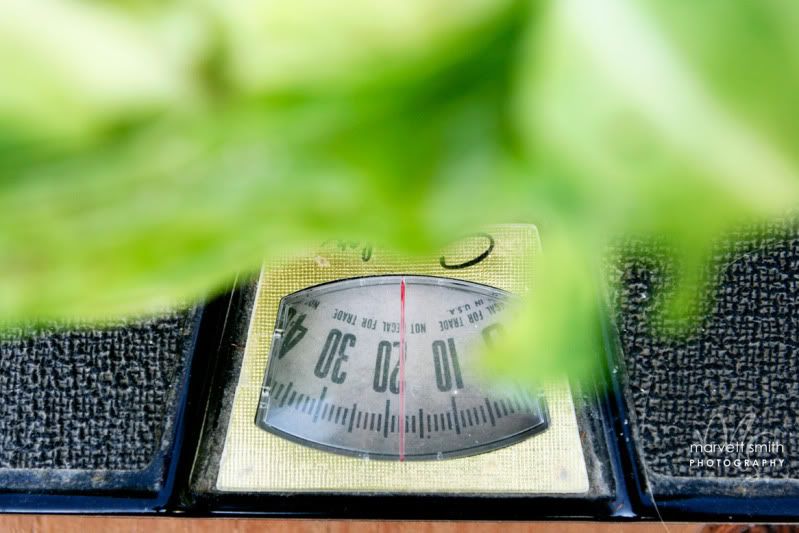 It's horizontal circumference was just over 45 1/2".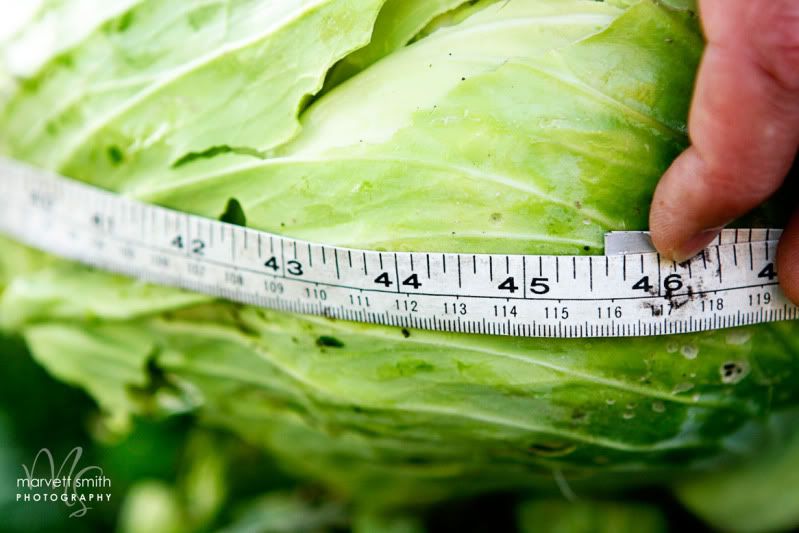 And it's vertical circumference was 37". Can you believe it?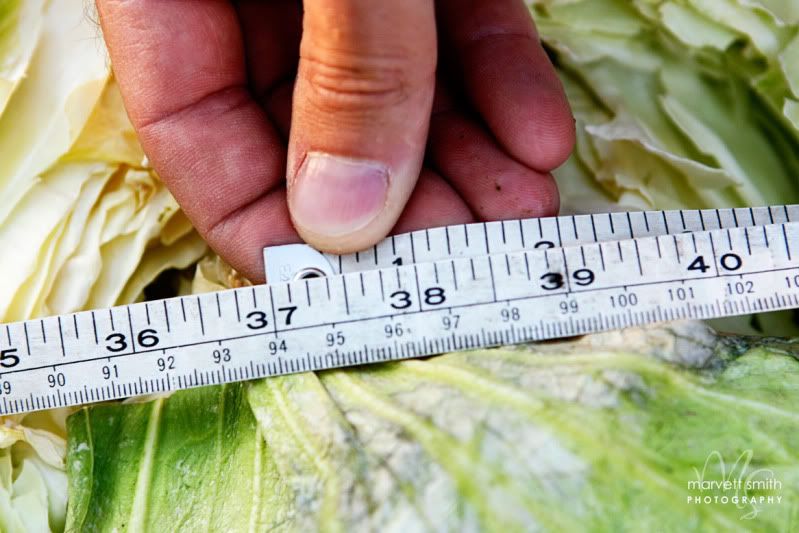 Seej and I had a bit of fun taking pictures just so you could truly appreciate it's size.
I have to admit that I never dreamed that the small plant she brought home would ever turn into this.
I also never dreamed that she would love it this much. I think she has inherited Grandma Rue's green thumb.
Actually I think she has inherited Grandma Rue's tenderness for the garden, and the caring touch that it takes to grow something like this. It seems that sunshine, water, and lots of love is an instant recipe for this kind of final product. Will she win the school competition? It really doesn't matter at this point. Just look at the smile on her face from the journey to get this far. This was my favorite part of the whole assignment. Way to go Seej! I'm so proud of you!