Well it finally came around. The first day of school. The day that Lou has been dreading, and the day that Seej could hardly wait for. It's also the day that Doop met reality, and the fact that he isn't going to be riding the bus yet. As you can clearly see below Doop was definitely a little angry about not getting to ride the bus. Yep, that little nose picker in the background was very disappointed. It was a bit sad. I was worried about this day just for this fact, but I had a plan. I just happen to have a friend who drives a school bus, and he agreed to come to our house in the afternoon and give us an up close and personal tour. Of course the girls get to see the bus everyday, but this was also a great opportunity to get those back to school pictures that we wanted to get in the morning and didn't have time for.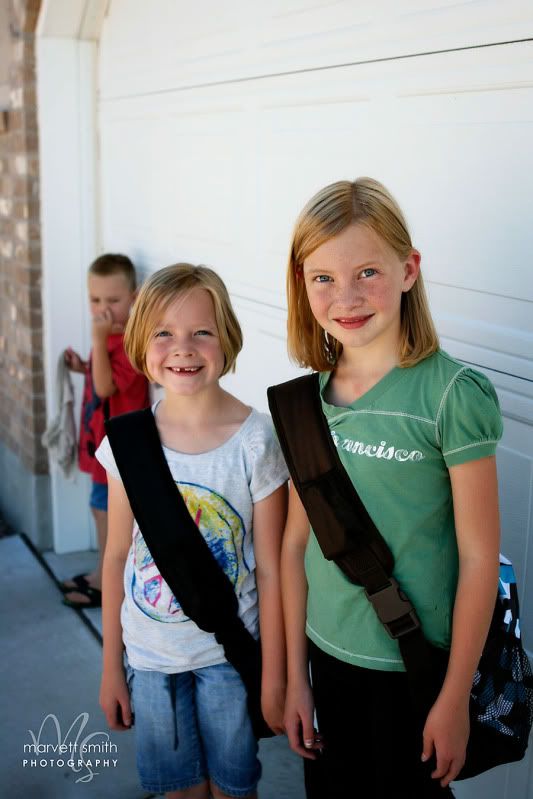 So when bus 212 arrived at our house this afternoon, Doop woke up quickly from his nap in disbelief. He was actually going to get to see the bus up close!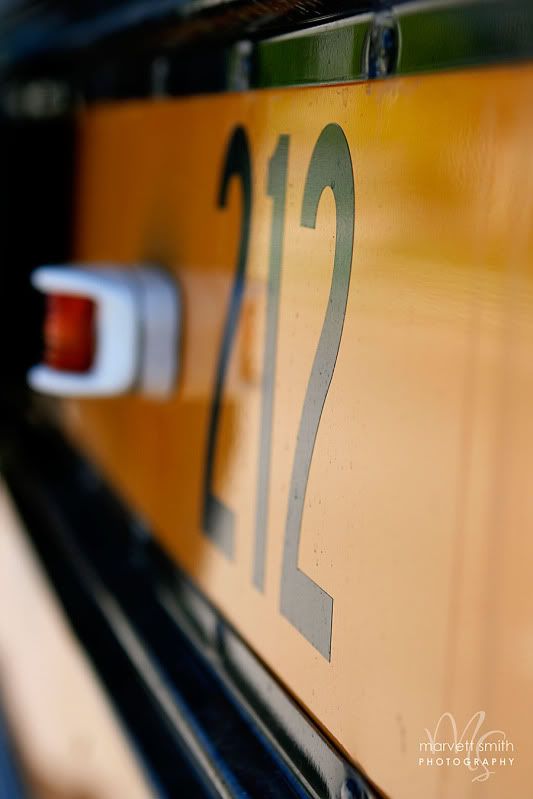 We started out by taking a few pictures of the girls which didn't excite him much, but I really wanted a picture of them together.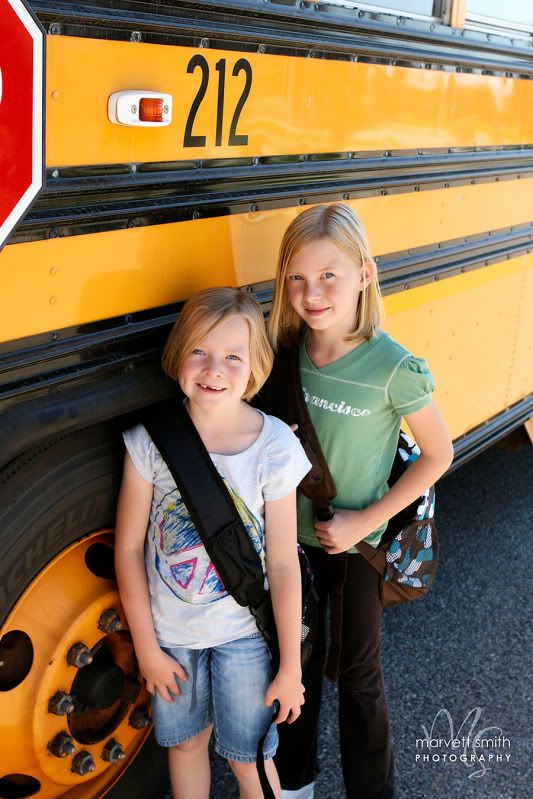 And when they climbed onboard so we could get one of them inside, he couldn't take it anymore and he followed right behind them.
Why doesn't it shock me that he got on the bus and headed straight for the back? Why doesn't it also shock me that Lou went with him? I'm telling you, the two of them are trouble.
I figured there was no one else on the bus, and the driver was close by so I actually left them together on the back of the bus and headed back outside to get a picture of Seej. She is growing up so fast. I'm not sure if I've mentioned it here or not before, but she adores school. Everything about it. She is a fast learner and things come easy for her. This day is something she has been looking forward to for the past month.
I also wrangled Lou out of the bus for a quick picture. When I say quick I mean it. This girl is not about taking pictures. Lou was worried about school this year. She doesn't love school the way Seej does, and she has to work much harder at things. It's a good thing she is so determined. That quality carries her a long way in many things, but after back-to-school night and meeting her teacher many of her fears were eased and this morning she was actually a bit excited to go.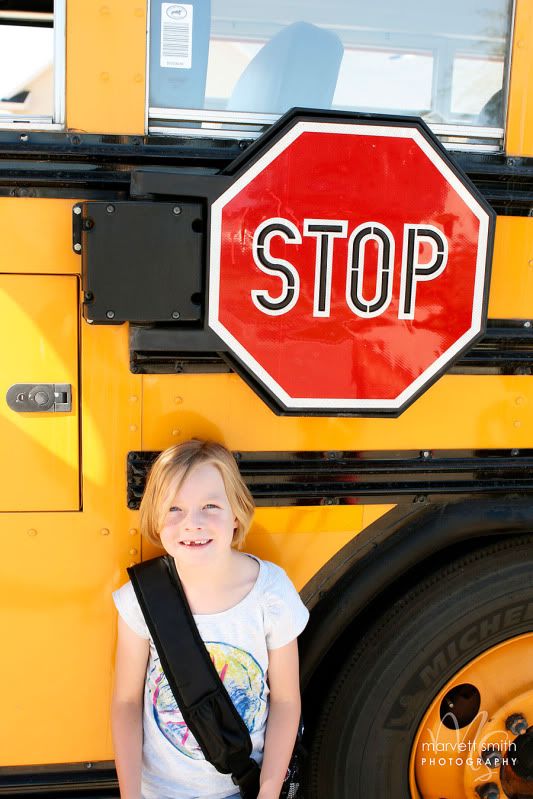 It was kind of nice having our own personal tour. We could actually take our time exploring, and if you haven't noticed Doop in any of the last few pictures it's because he was still sitting in the back of the bus. I know, I should be worried. Don't worry, I am.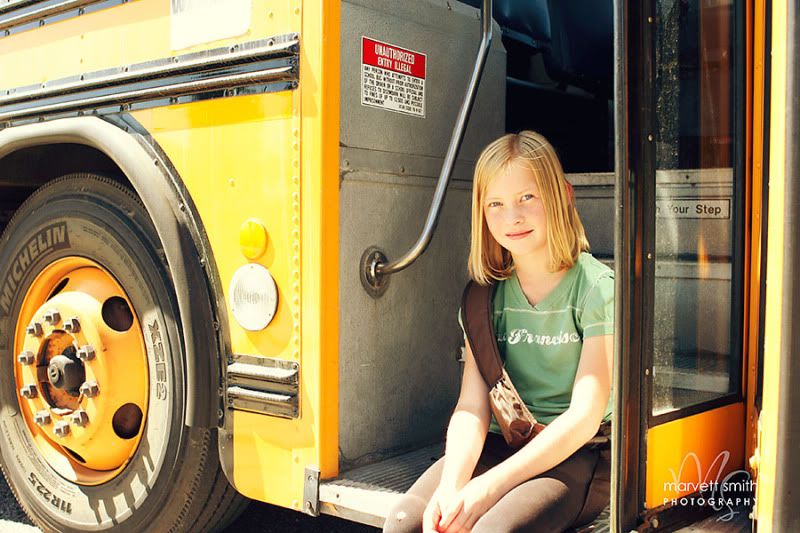 Lou was excited to show him around, and it was fun to watch her exploring with him (when they weren't in the back of the bus that is).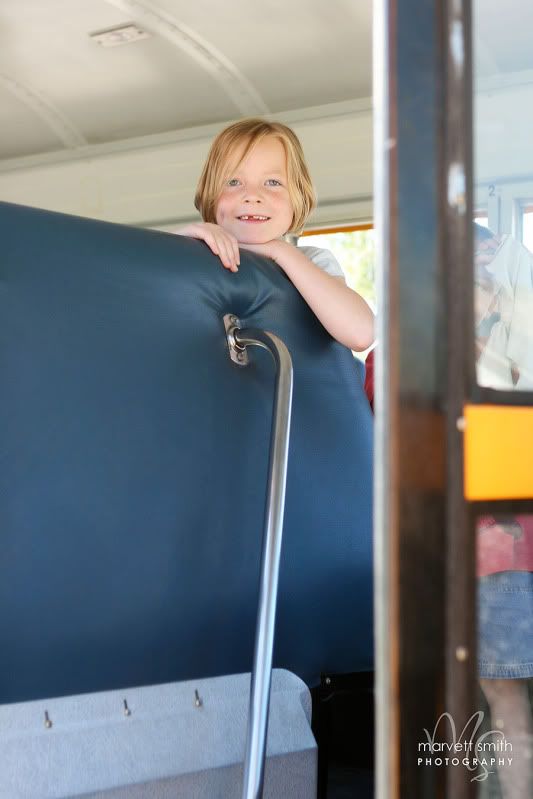 His tour was definitely worth waking up from his nap for. Here he is in the back seat.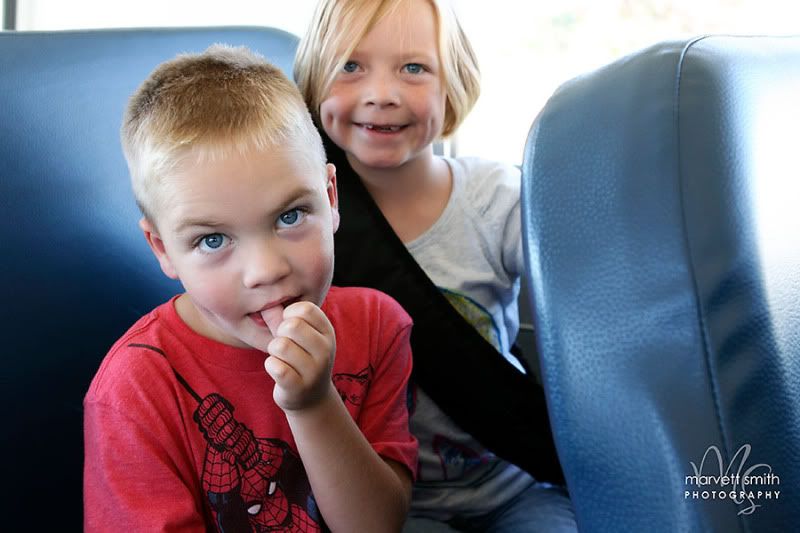 This made his day, which in turn made all of ours.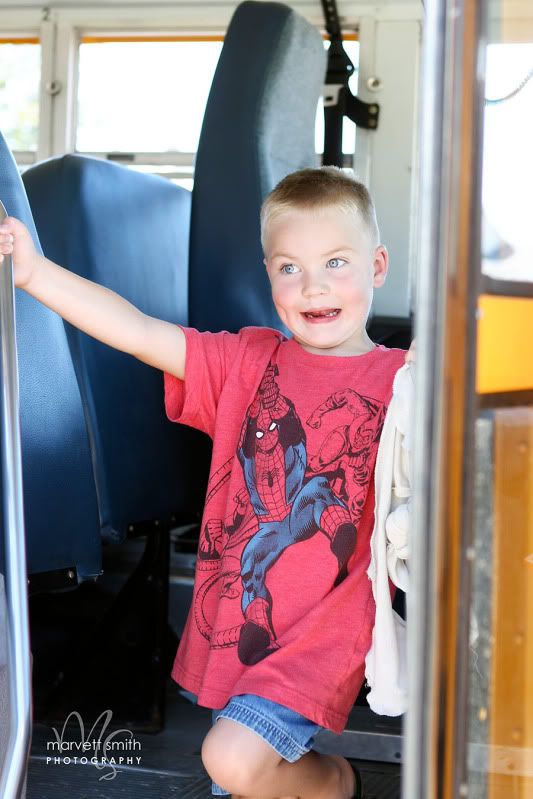 And when all was said and done, the girls still felt the same way at the end of the day as they did this morning about the first day of school. I wish they felt like this every day of the school year!