This is what happened at our house last Sunday.
1. We went to church where Lou lost a tooth in the middle of the first meeting.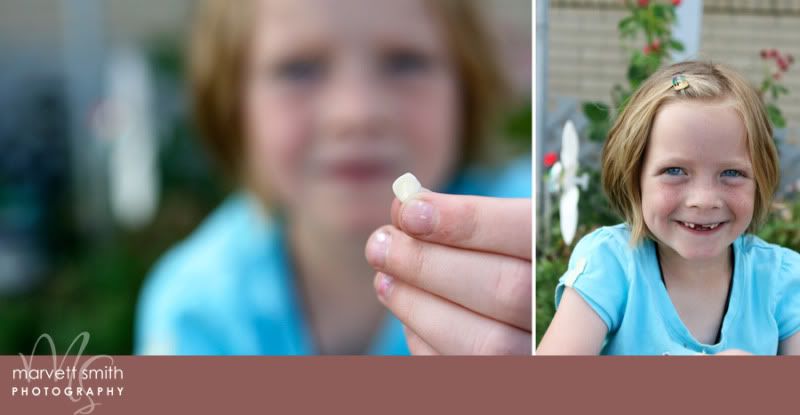 There was no blood, and there was no crying. Just a tug on my arm and I looked down at this toothless grin.

2. We tried out a new recipe to go along with our dinner.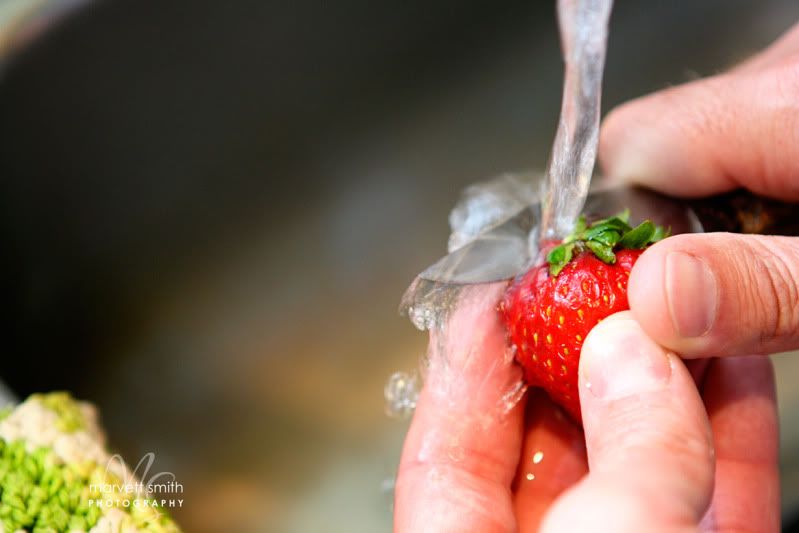 It was easy to make. All that it required was a blender and a knife.
It was also beautiful.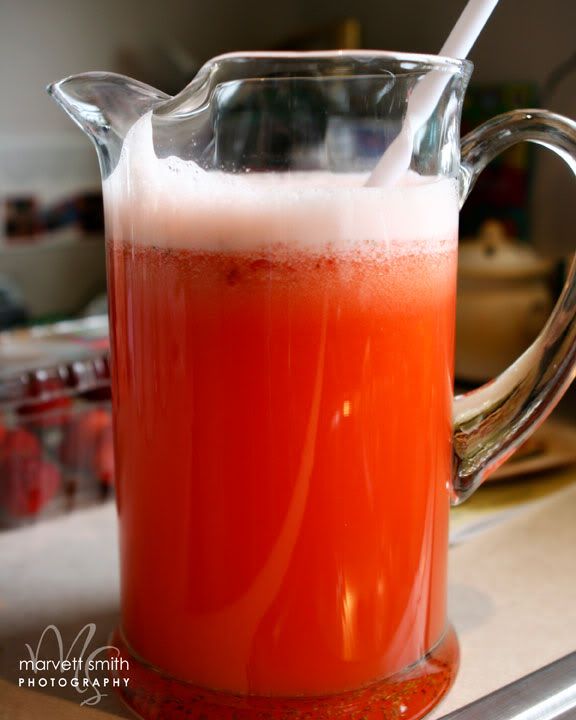 You can find the recipe here on my friend Maria's blog. She makes the yummiest stuff. I will be trying more of her recipes soon. Don't worry, I'll share!
3. Caught this young man stealing a strawberry in his pajamas.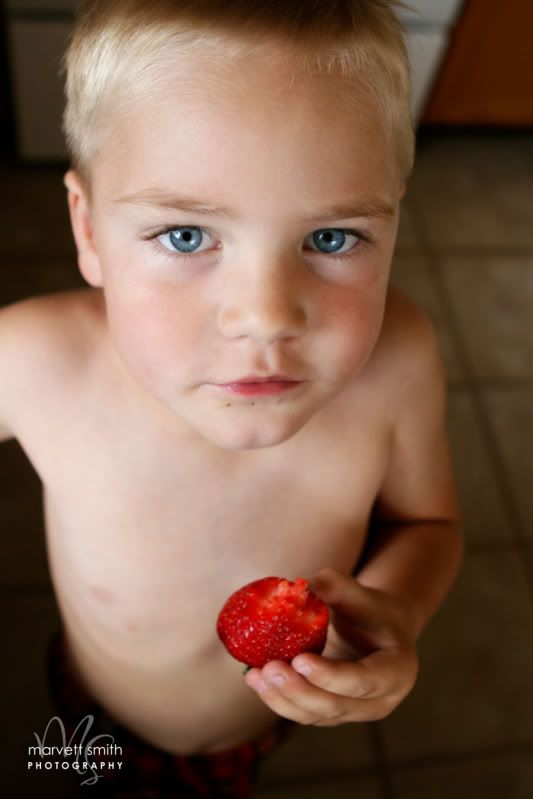 I know it's hard to tell. He always has this guilty look.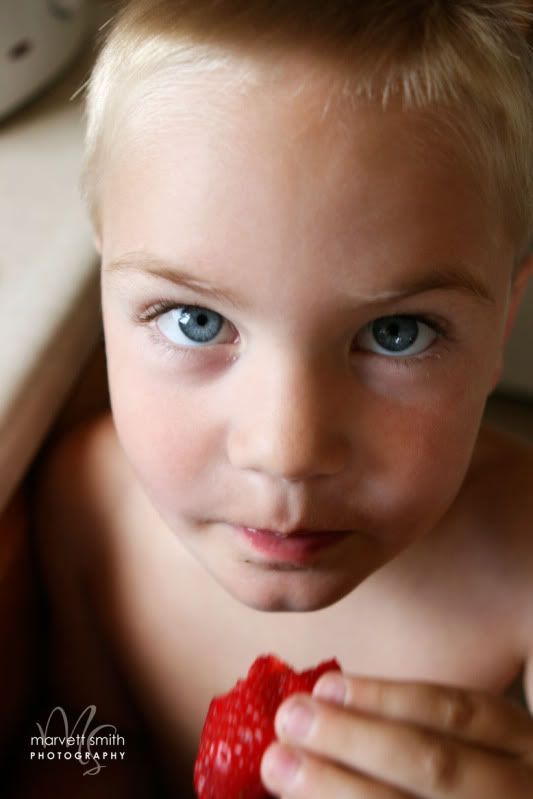 4. Took dinner to a friend.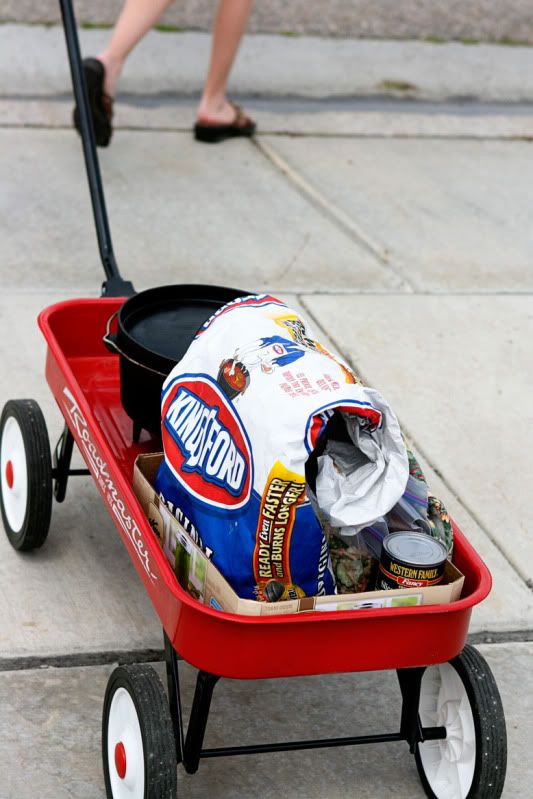 The wagon was hot, and very heavy.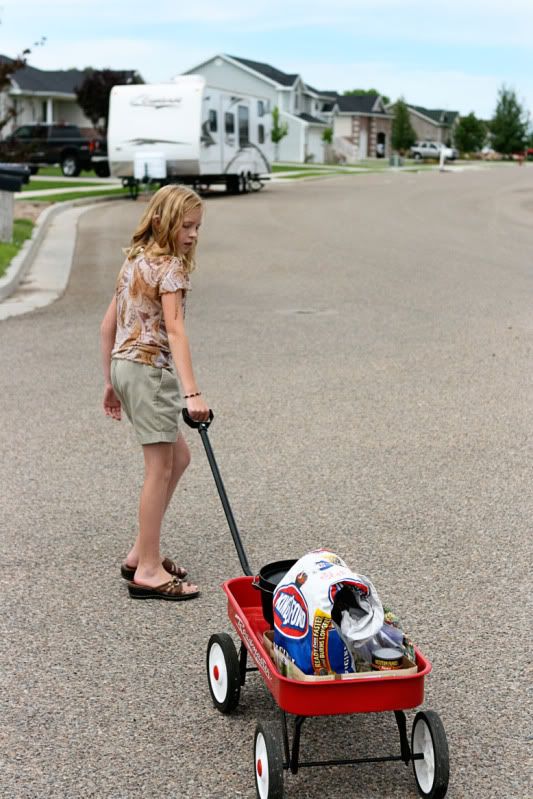 5. Went with Doop to check on the haystack.
He really wanted his picture taken by it again. Probably because he saw his two new best friends doing this while he was helping us haul hay, and he was dying to try it himself.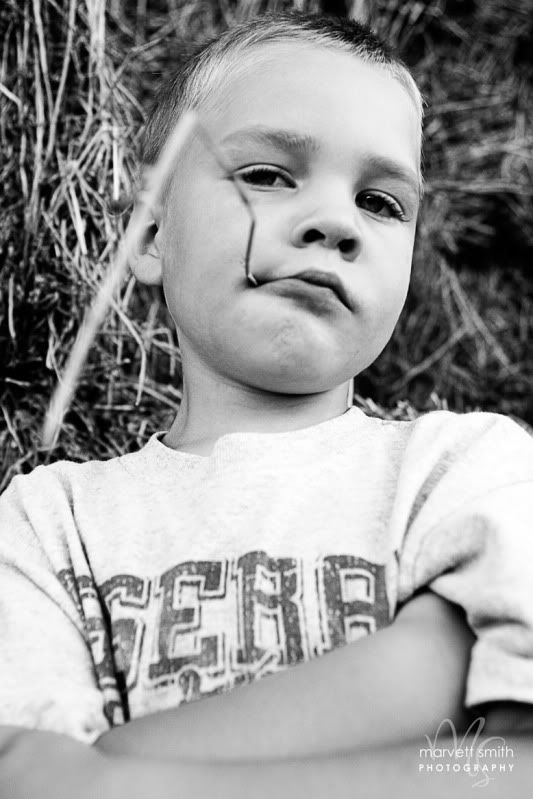 6. Checked on Seej's cabbage and it's progress. Remember? She planted this as her last homework assignment from school. If you need a refresher click here.
So this was our Sunday. A missing tooth at church, a new delicious recipe, a theft in my kitchen, dinner in a wagon for a friend, a punk on a haystack, and a ginormous cabbage. I love Sundays!