Have you ever noticed how pretty peaches are?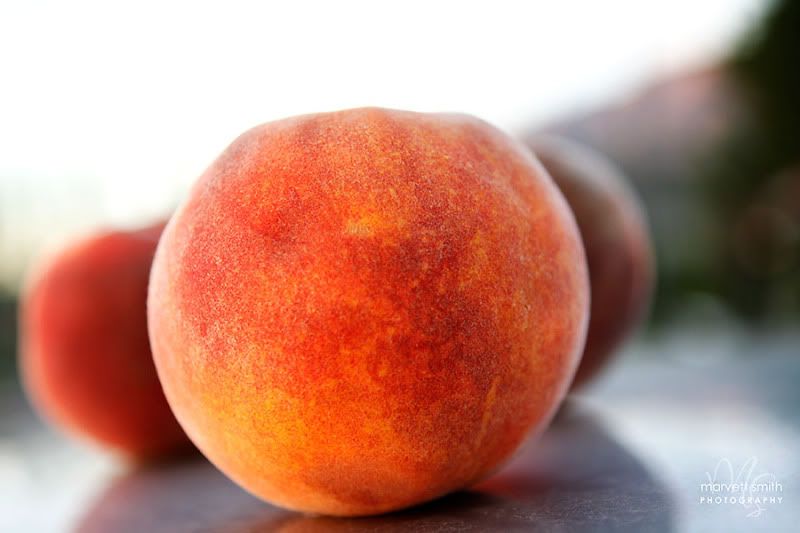 I photographed these beauties on top of JM's car.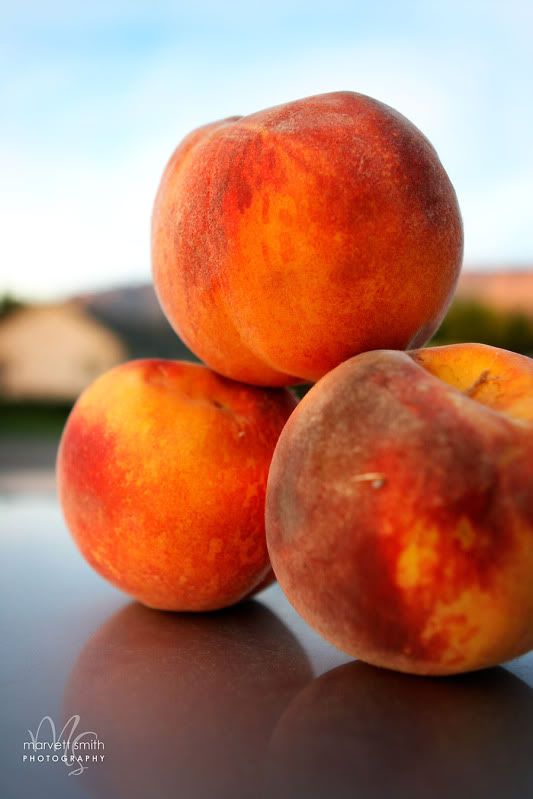 It provided a lovely reflection of not only the peaches, but the very blue sky.
Peaches happen to be JM's favorite fruit. He loves them, and I must say that he makes a pretty good peach cobbler. It's always one of the highlights of our camping trips in the summer. The kids love it.
And so I decided that while I was in the canning business I should bottle some peaches so we could enjoy them throughout the year.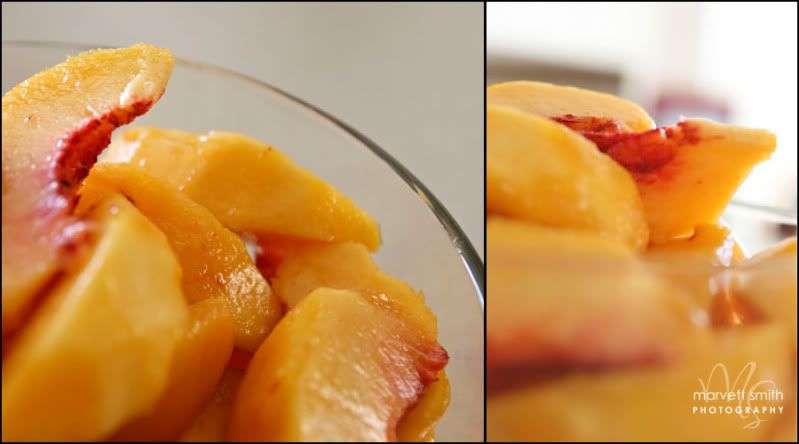 I've never appreciated their beauty more than when I peeled and cut up each one of them myself, and while Seej manned the stove and scalding, JM prepared the syrup. Working as a team made it a much easier and faster process.
They were still pretty in the bottles after being processed.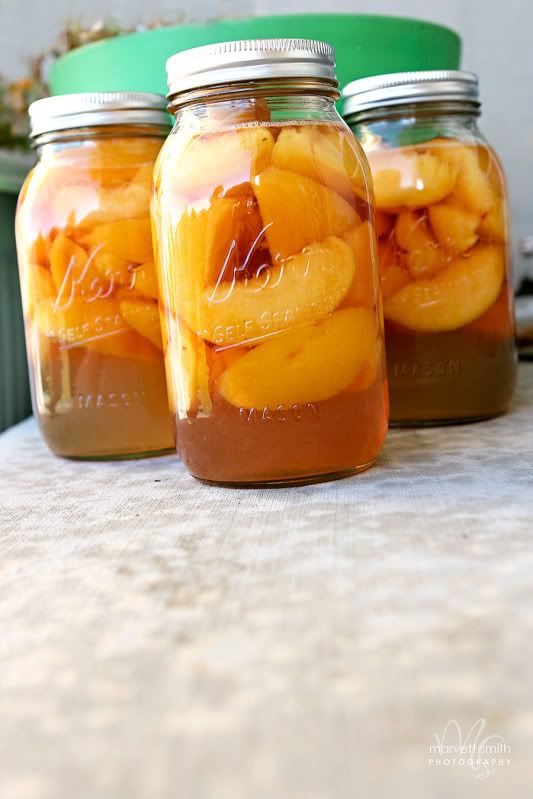 I photographed these on my front porch.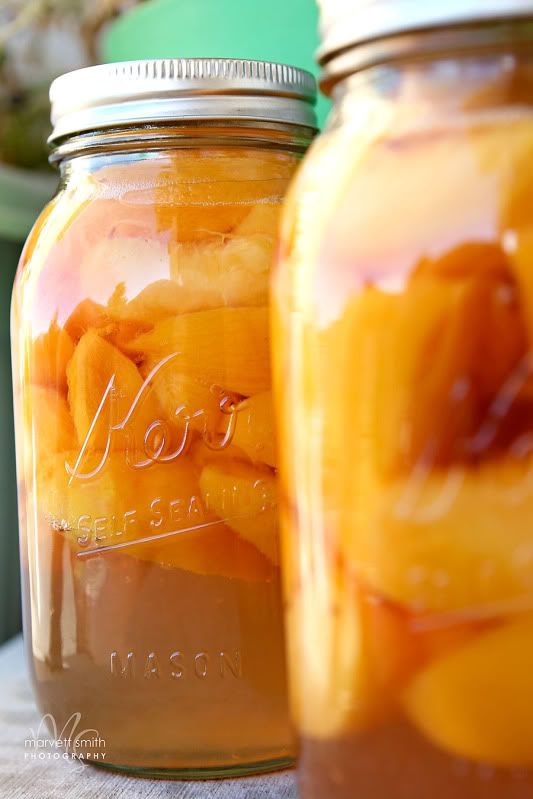 And now they are sitting beautifully on a shelf in my basement waiting to exit the jar once again.
Peaches also remind me of my dad. When I was a little girl my mom would bottle peaches, and my dad would eat peaches and milk for breakfast. Sometimes he would have a bowl of peaches with toast for dinner and nothing else. I always enjoyed watching him eat them. In each bite I could see his appreciation for my mother's hard work as he savored each drop of the juice that he drank from the bowl. I think it reminded him of when he was young and having my grandma's bottled fruit. Food has a way of doing that for us. It stirs our memories, and helps us travel back in time.
It's really one of the reasons I wanted to have some of my own in my house this year, and hopefully through the family experience that we literally shared in bottling these together, I'm hoping that someday my children will think of us when they see bottled peaches. I hope they will remember their Grandpa and his morning ritual of peaches with milk, and the way Grandma Rue took care of him. I hope they will remember Grandma Pat and Grandpa Steve and how they grew their own peaches in the backyard, and made fresh pies for the neighbors. I hope they remember their dad and the way he served them ice cream over his hot cobbler while we were on the mountainside camping. It truly was one of my motives for bottling them this year, and I'm so glad we did it.