Last Friday night I stayed up late bottling pizza sauce. Lots of it.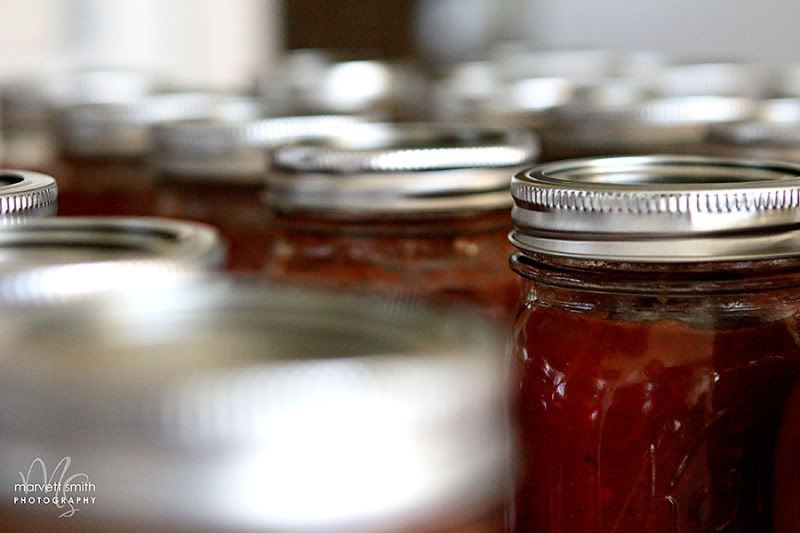 One of my friends had a lot of tomatoes left in her garden, and they were extra large in size and perfect for bottling.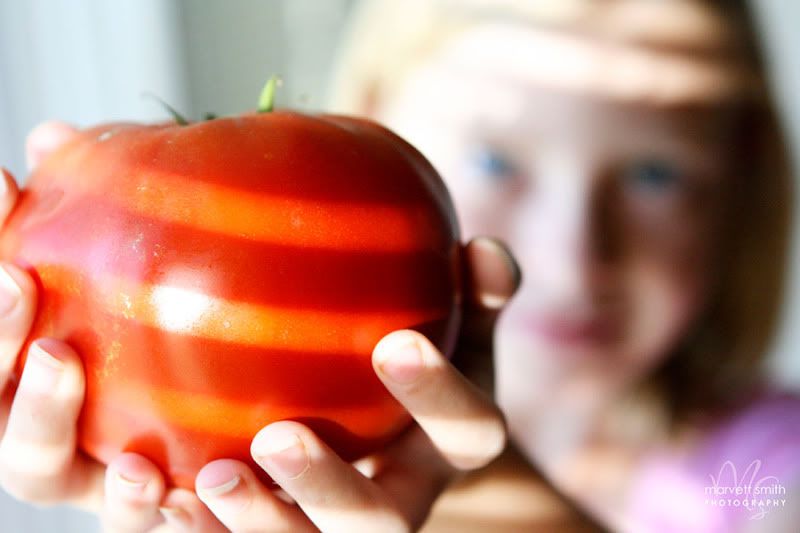 So Seej and I took on the task of making pizza sauce. In the process we also made a memory, and started a tradition that will continue for many years to come.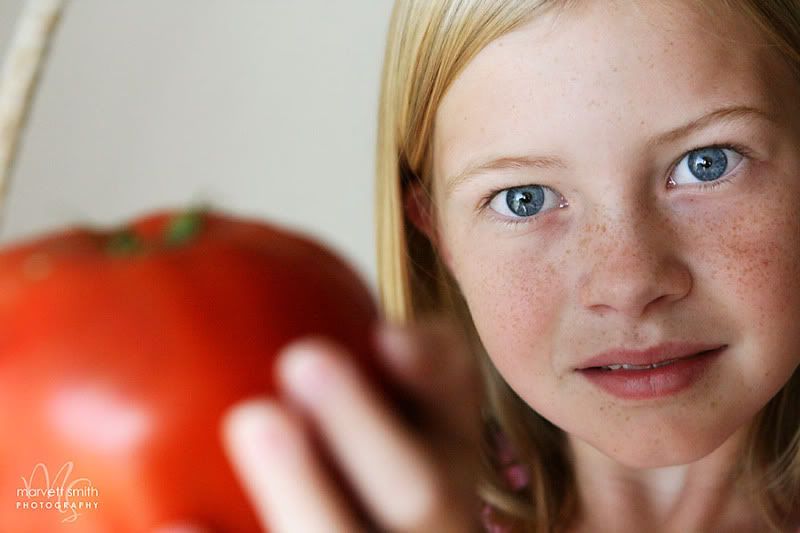 I must admit that I truly appreciated her help. She completely took charge of the food processor, and as I cut the vegetables she would place them inside, grind them up, empty them into the pot, and replace the bowl preparing for the next round. She was steady, and she was efficient, and she helped me cut my time in half by staying by my side and helping me.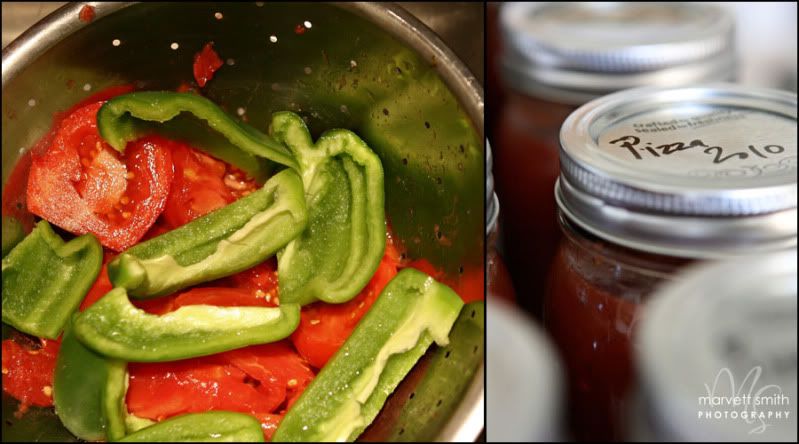 Bottling pizza sauce was new for me. I bottle salsa on a yearly basis, but that is as far as I have ventured into the canning business. It was fun trying something new, and it was an easy recipe.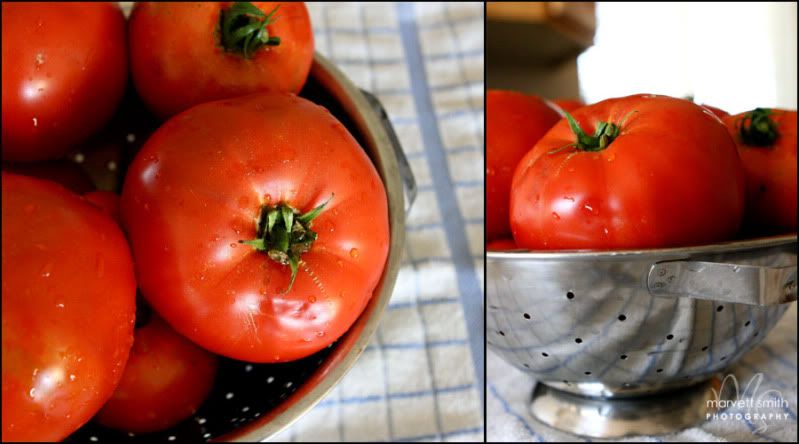 I remember watching my mom during canning season when I was little. It seemed like she slaved over the hot stove for hours. She always started early in the morning, and she always wore a homemade apron. It's funny how those things stick in your head.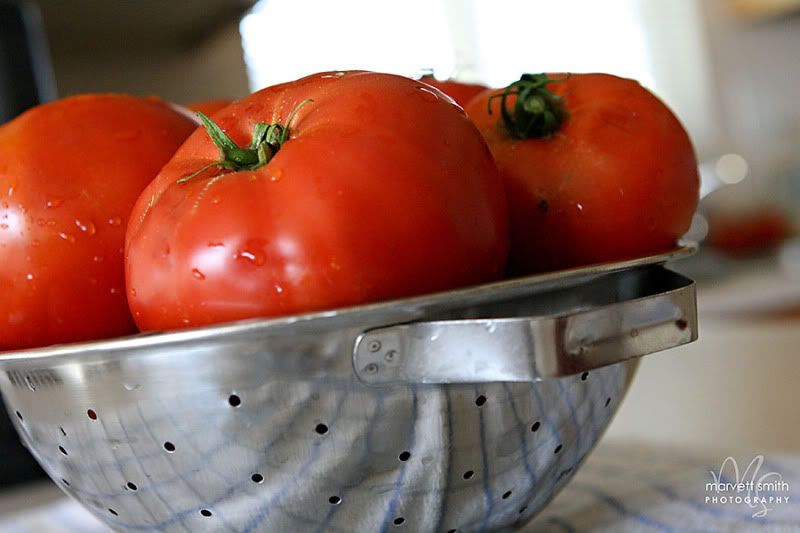 I didn't help her when I was young. I don't remember having the desire to help the way that Seej does. I wanted to be outside, but I do remember how hard she worked and how much we loved her outcome. I also remember how beautiful the bottles looked on the shelf. Our fruit room showcased a variety of her homemade and home grown hard work.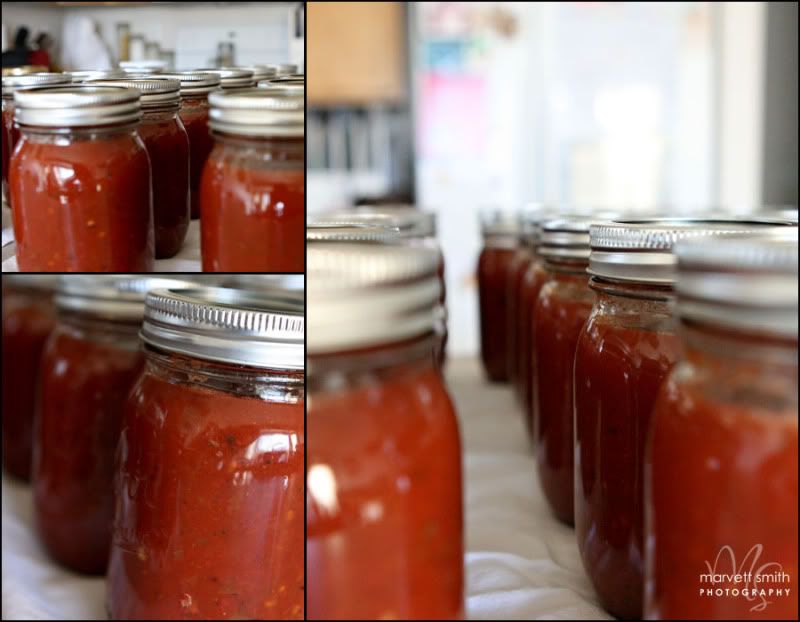 I have taken the opportunity as an adult to bottle salsa with her and learn the tricks of that trade. She also happens to be the master of bottling pickles, corn, pickled beets, and peaches among other things. I have realized the true importance of her gifts, and come to appreciate them. She has so many talents that I hope to learn from before she leaves this earth.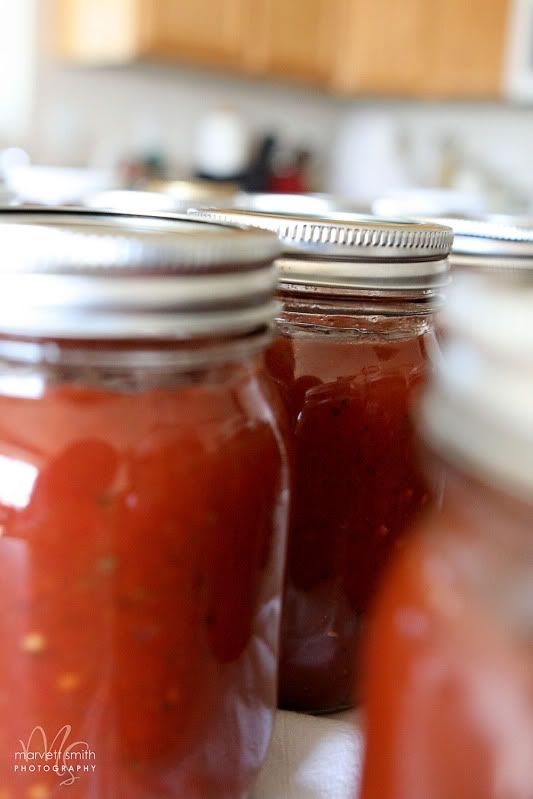 And then I hope to pass them on to my girls so that they can pass them on to their girls, and make a memory of their own. I have discovered that it's the best part of canning!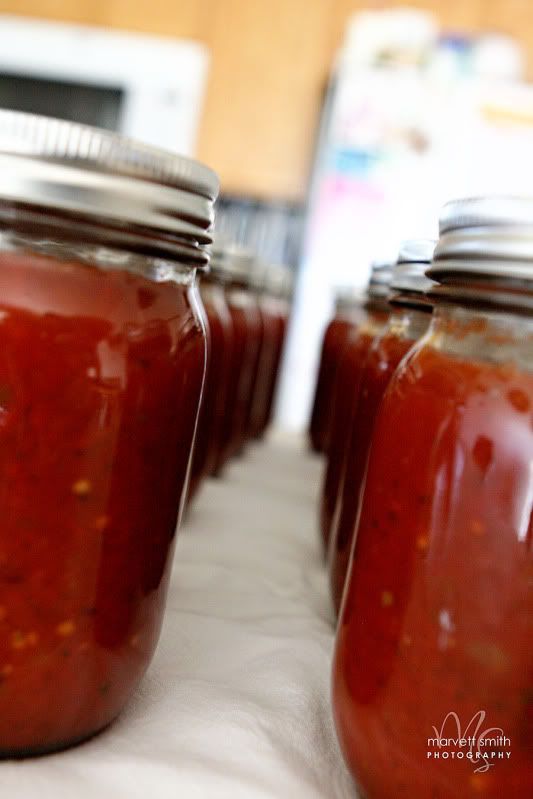 Recipe provided by my friend Kamy.
8 quarts tomatoes cored and blended

1c. chopped bell peppers
1c. chopped onions

1/4 c. sugar
2 Tbl. salt

8 (6oz.) cans tomato paste
1/2 c. garlic powder

1/2 c. Italian seasoning
Combine all ingredients and heat to a boil. Cook 5 minutes.
Process 20 minutes @ 12.5 pounds of pressure, or 30 minute water bath
P.S.- I have added the salsa recipe to that post as well for those of you who requested it.