For Labor Day weekend we headed to JM's parents cabin. It's a hidden retreat that's not too far away to love, and not so close that it gets overused. It's a quiet place. It sits back over the mountain away from the hustle of life, and it's the perfect place to lazily lay and do nothing and anything we want. Sounds like heaven right?
The cabin sits just on the other side of the hill nestled back in from the rest of the world, but on the opposite side there is a beautiful view. This is a beach that we visit often throughout the summer. On this weekend though we headed out with no particular plans. The kids were of course excited to play with their cousins and JM was prepared to tie flies. I on the other hand was looking forward to being in this quiet place. It is a place that I have come to appreciate much more in my life as of late.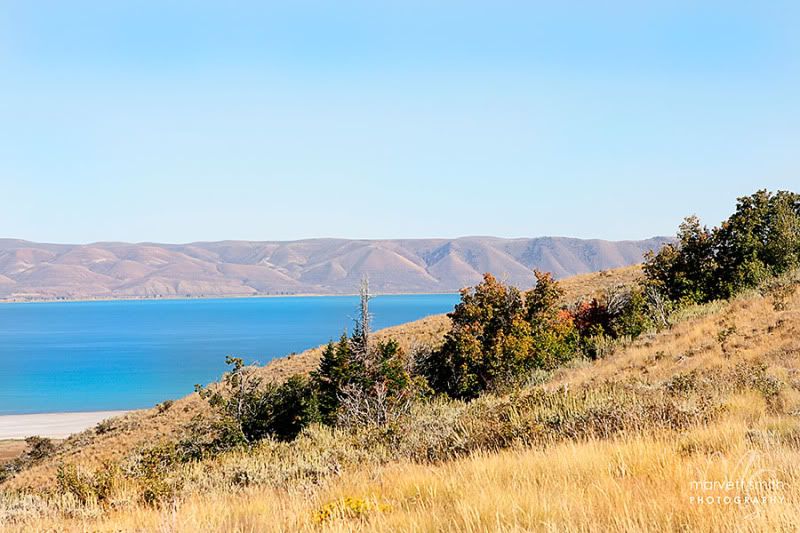 And so JM tied flies, and Seej tied them along with him because it didn't take long before her allergies kicked in and she was pretty miserable. It was a good opportunity for her to make her first and very own fly on her own.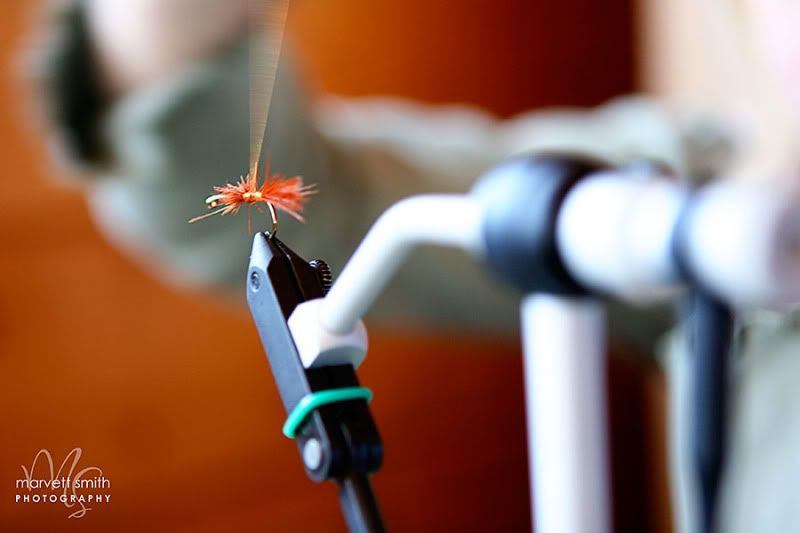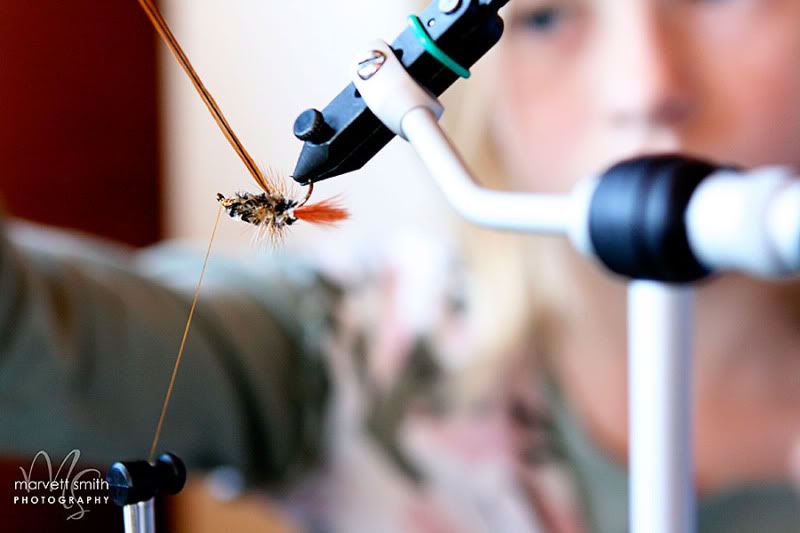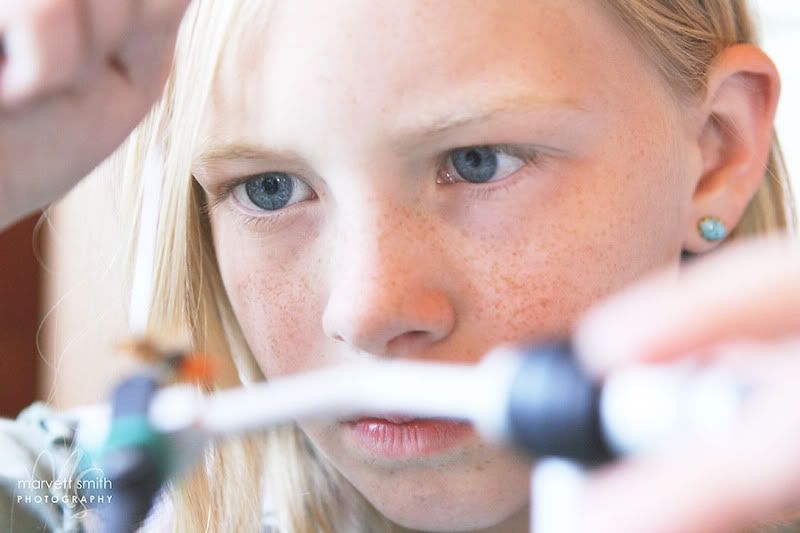 Later on in the day JM and I took a ride on the four wheeler to the top of the hill to visit the horses. They are privileged enough to live in this quiet place alone on the hillside with often times only the sound of the wind to make them wonder. They were indeed interested in having visitors, but they weren't certain of how close they wanted to venture.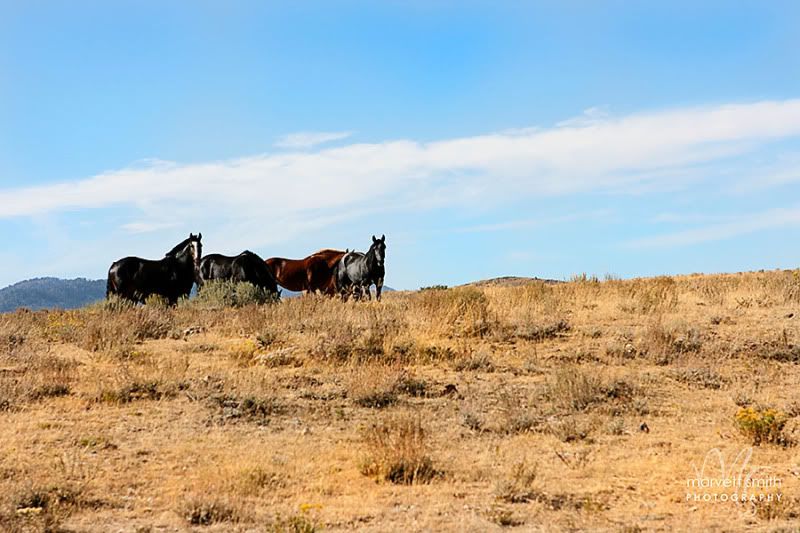 And then JM went to work. He gathered some grass and did his best to tempt them to receive our visit.
Although they inched a bit closer they were still unsure of the strangers on the hill. I suppose it's not often that they meet new people, and it seemed like they had perfected roaming on the hillside being wild.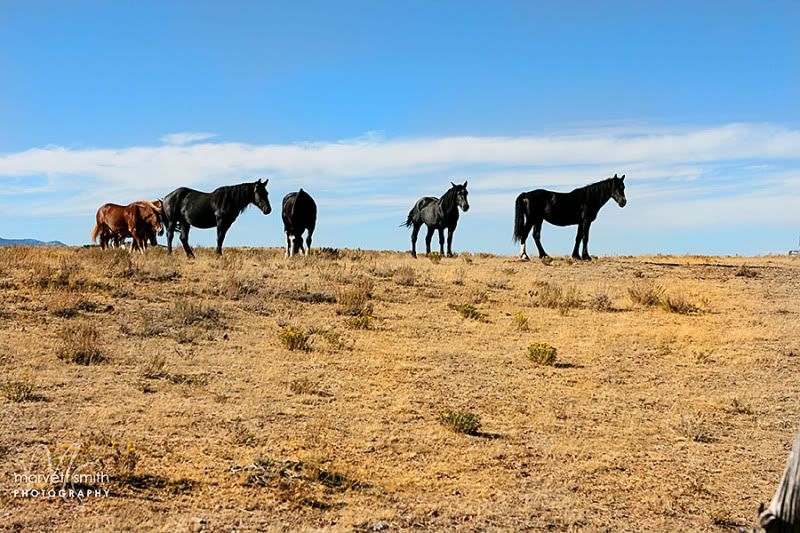 JM has a way with horses though, and he knew that if he changed his body language he might have a better chance. A slight shift away from them lowered the threat and just like that they moved in close.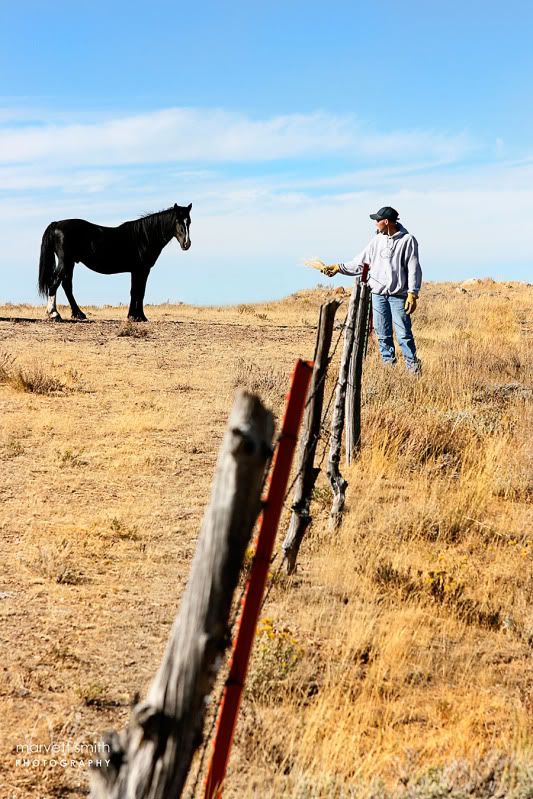 And soon enough they were eating out of his hand. Watching him work with the horses was probably my favorite part of this trip. It took quite some time for them to come over, but in this quiet place with his quiet ways he gained their trust. I guess those are the kind of things that happen when you're not in a hurry, and that is exactly why this is my favorite quiet place to go.