It has officially begun, and so we must say goodbye to our Saturdays. Soccer is now in full swing. Seej couldn't wait. Softball and Soccer are her two favorites, and she was anxious to begin.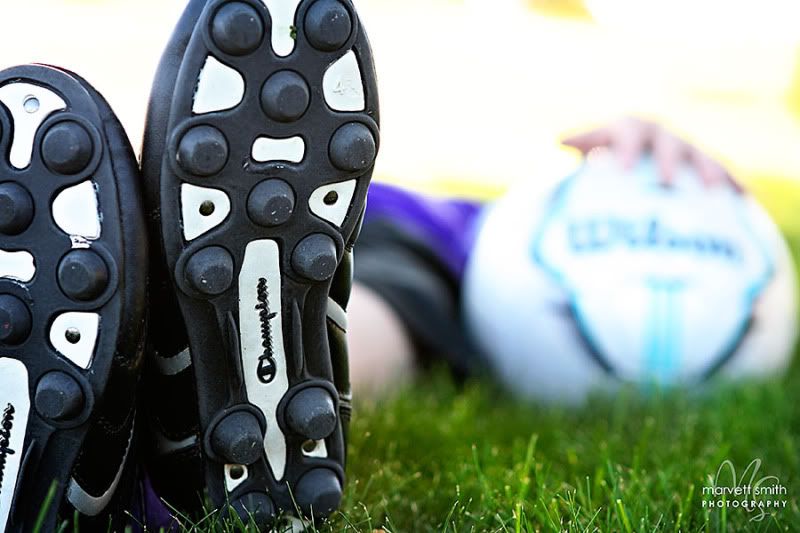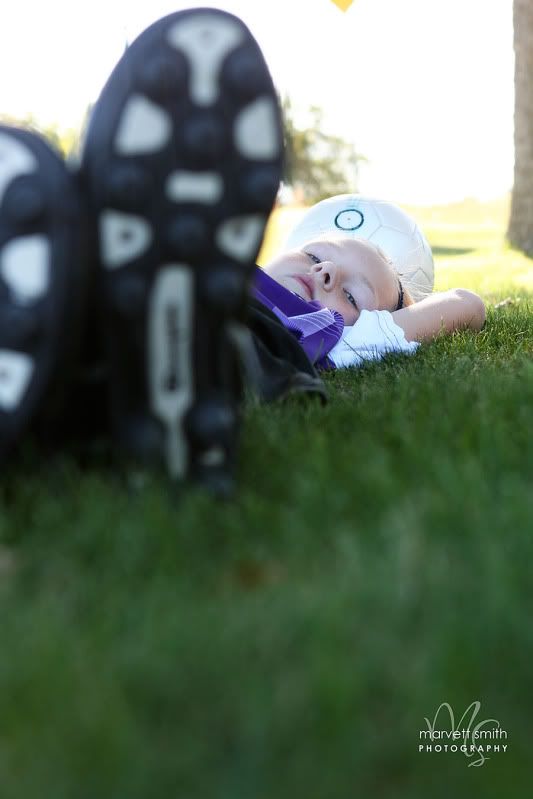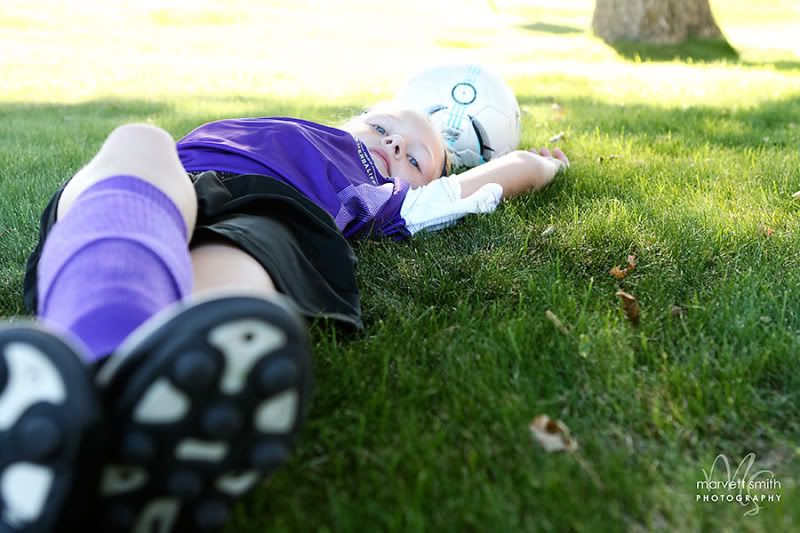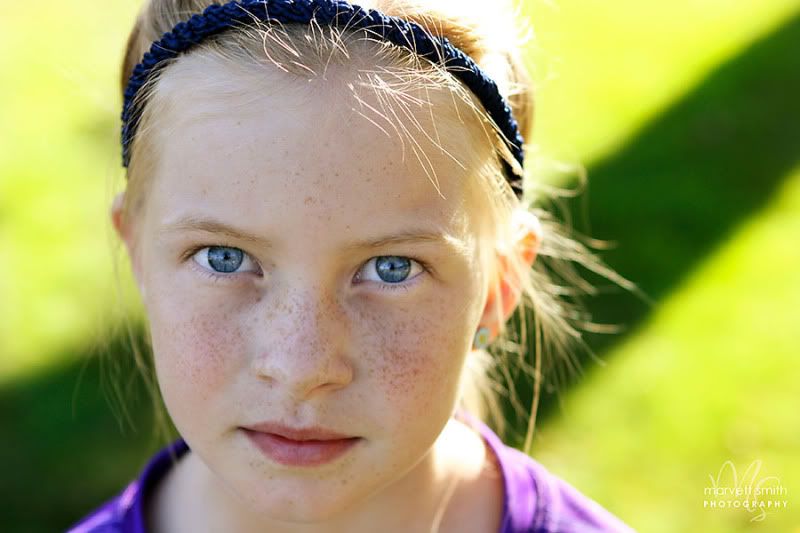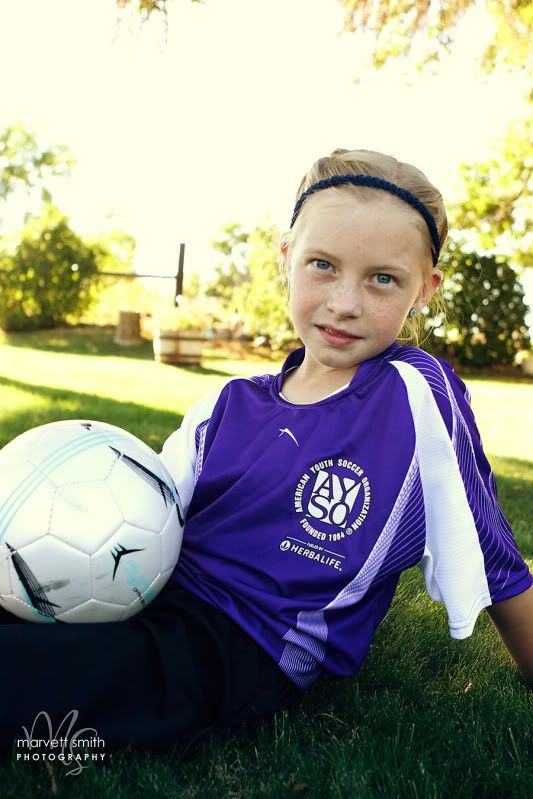 This year little Doop started playing also. Well, I'm not sure you would actually call it playing but either way he couldn't wait.
At his age they start out practicing for a half an hour and this was the part that he thoroughly enjoyed.
Just a few minutes into it and he is already giving me the thumbs up.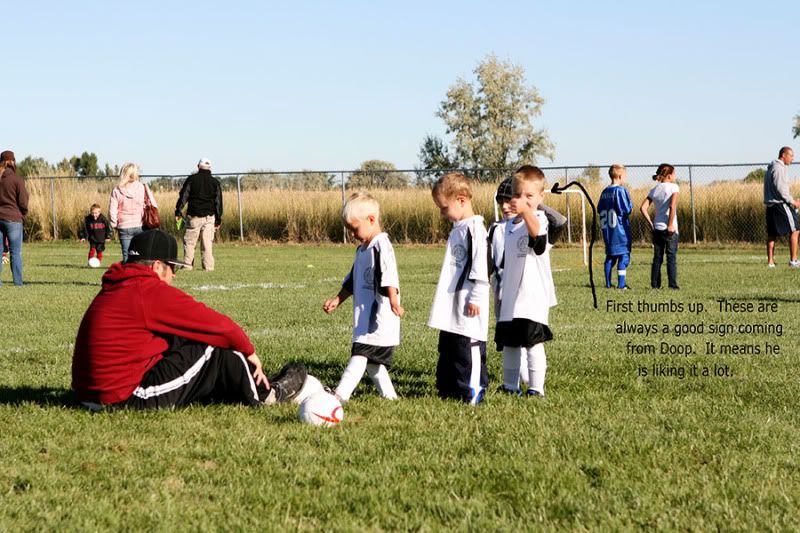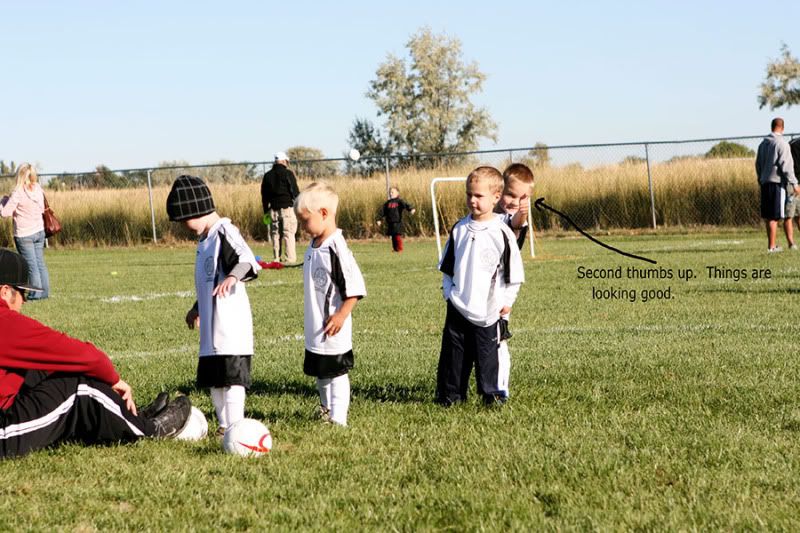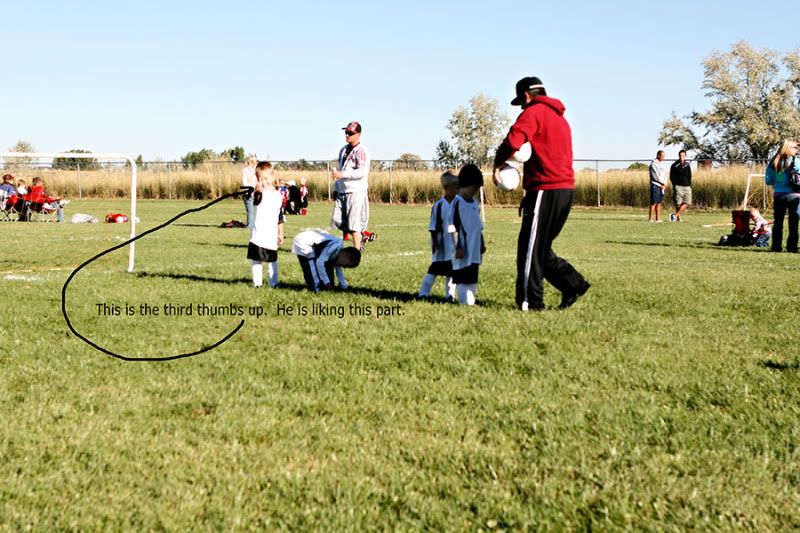 A few more minutes lapse and game time is finally here. He is so excited!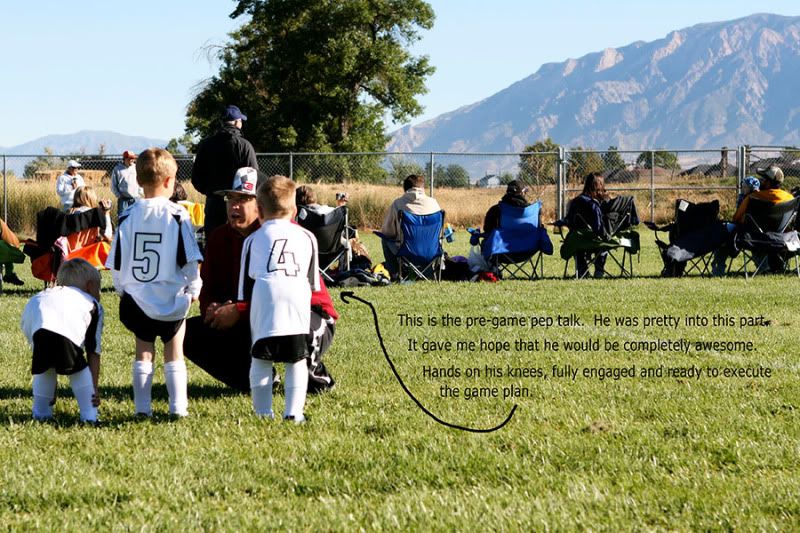 I think that lasted about a whole five minutes. After that he was lazily walking behind the rest of the team and complaining about how tired he was. Ugh!
The coach was patient with him though and tried to include him by having him do the corner kick.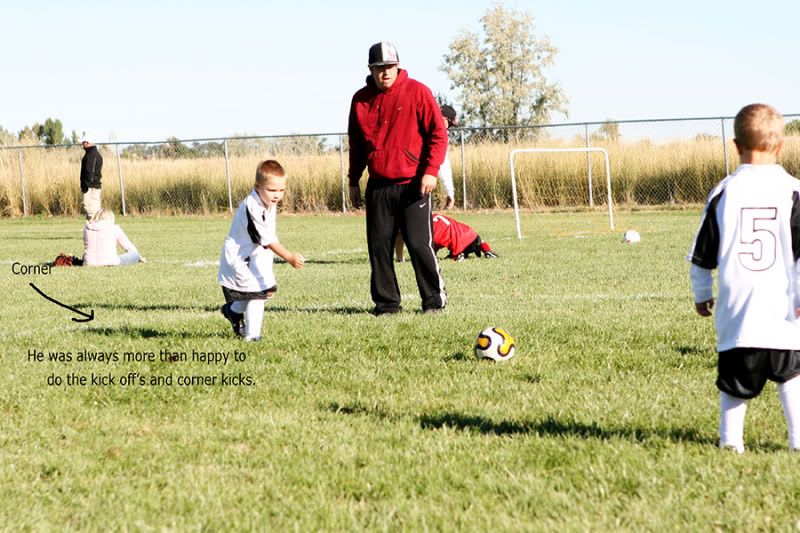 And the out of bounds throw in's.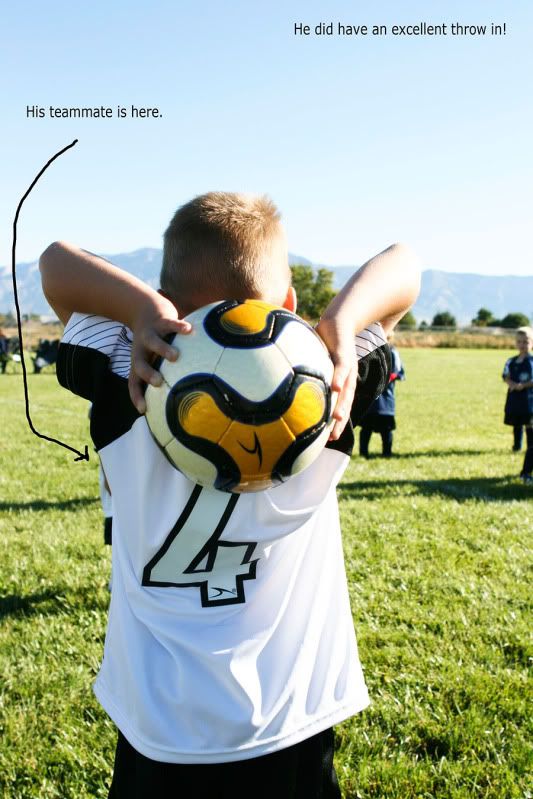 When the running would start back up though he would totally check out.
I can't say that I blame him. Running really isn't my thing either.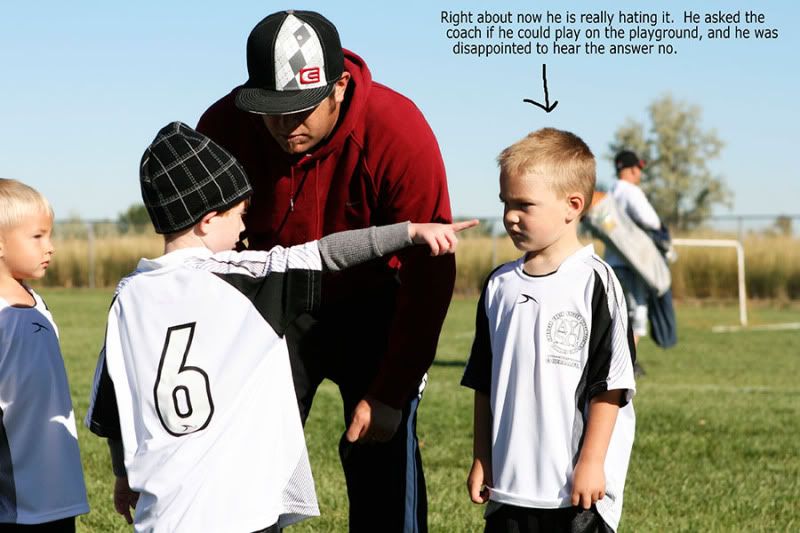 We can always hope that next Saturday goes better than this one did though.