Last Saturday we went with the kids to a farm to pick up a new friend.
His name is Charlie, and no he is not that fluffy little bunny. He is the one on the end.
He is a wise old man, and a perfect companion for the kids and a perfect pal for Rio. Here he is arriving at his new home for the first time. No, we did not play that old joke on him of "close your eyes until we say you can open them" even though it sort of looks that way. No, this is just natural. Horses get pretty excited when they travel to a new place, and Charlie was trying to take in the three existing residents and all of their cat-calling, snorting and other hysterics.
And after several minutes he was able to get his bearings and check out his new roommates.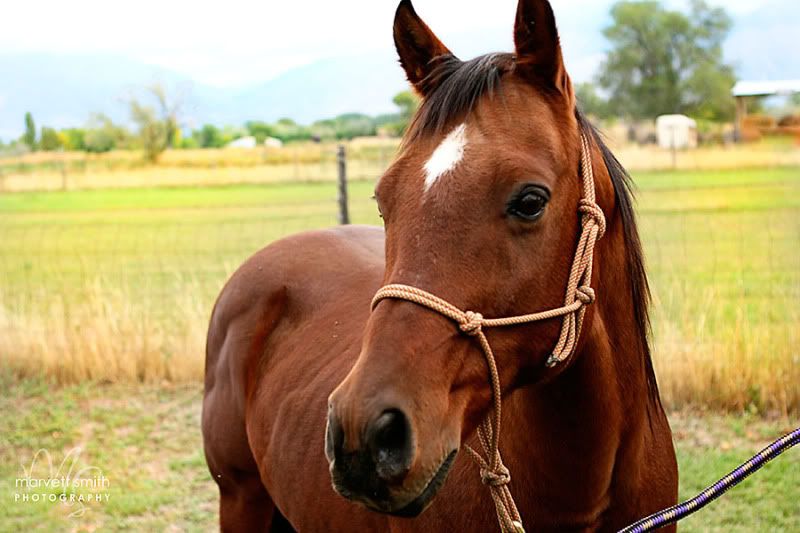 Rio couldn't have been more thrilled. These two old men hit it off right from the start, and they were feeling pretty spry for their age for a minute or two.
But honestly, it literally only lasted a minute or two. It's one more beautiful thing about these old men. They have experienced life, and they know what's important. When the food was thrown in the manger the horsing around was over.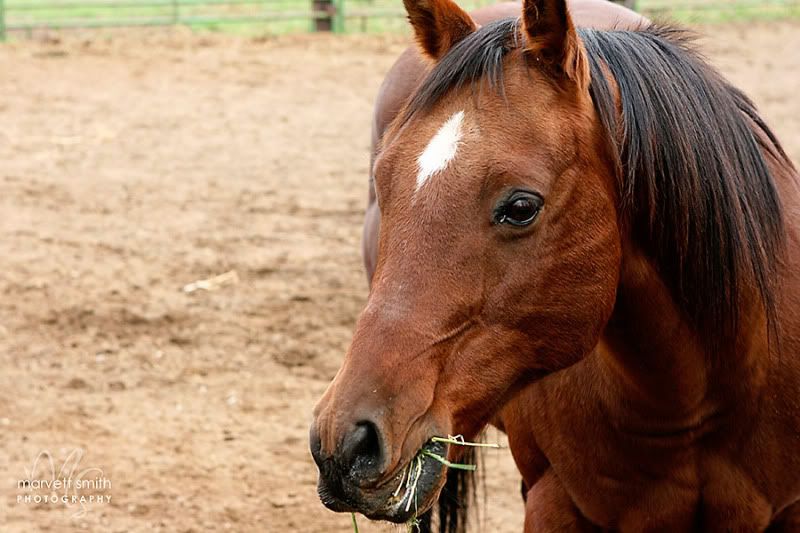 We let Charlie settle in for a while, and then it was time to saddle up. All of the kids took turns riding him, but I think Doop gets along with him best. They just seem like long lost friends.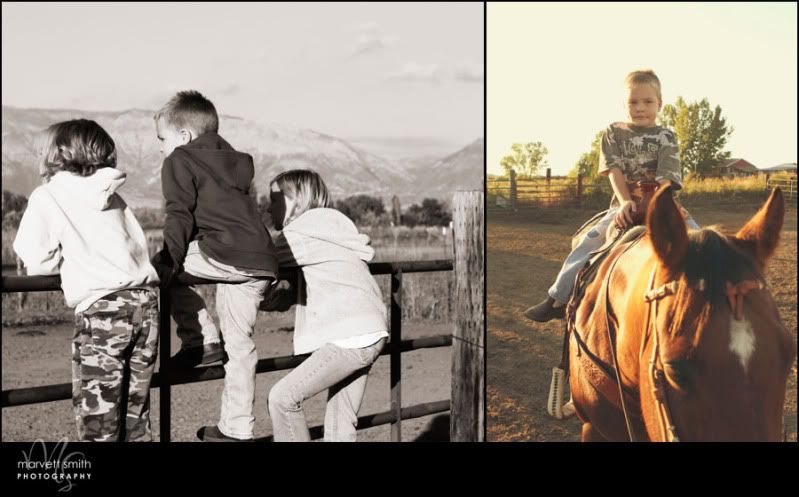 And Rio has stolen both of my girls' hearts. They are suckers for him even if he does stick his tongue out at the camera. He is good for the kids, and so is old Charlie horse. The kids have a great opportunity to learn from these two. It reminds me of when I was young and rode right here in this very same spot. I hope they love it as much as I did.