The day my kids have been waiting for is finally here. Halloween. It's a bit difficult for me to understand the hype of this whole "holiday", but they look forward to dressing up every year, so for this one I'm going to provide each of them with a list of my top 3 favorite things about their costumes.
First up is Seej. Her costume? Half man/half woman.
I love this costume. This is a step waaay outside of the box for Seej, and I'm proud of her for taking the leap and having fun.

It was so much fun shopping for this with her and coming up with how to pull the whole thing off, and Grandma Rue helped her figure out how to stitch it together.

Probably my very favorite thing about this costume was her absolute excitement and anticipation to show it off. It was rewarding to see her so happy!
With the top 3 favorite things listed off, I present to you Seej. Half man/Half woman, and still pretty no matter which way you look at her!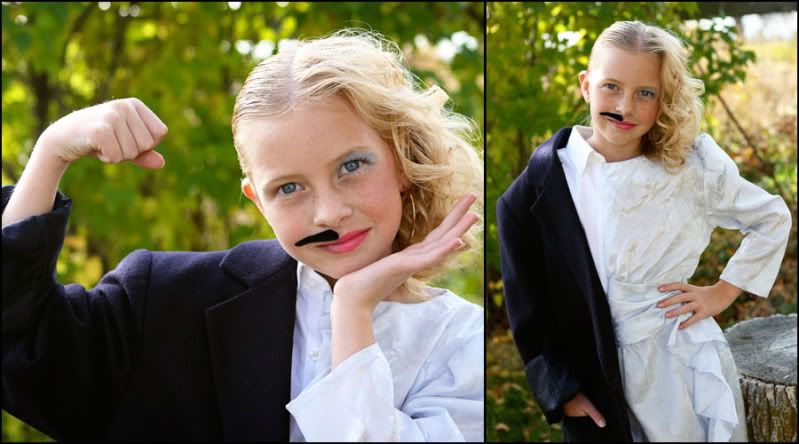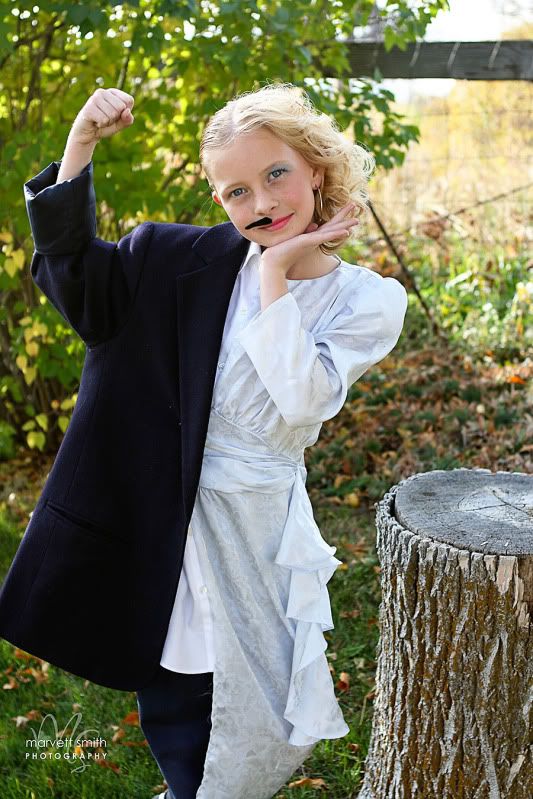 Next up is Lou. Her costume? A pirate!
I love this costume because we already owned it! Yes, Lou has been a pirate for a couple of years now. She is just so darn easy to please and that is what tops my list for her.

This costume suits her so well. It's rough and tough, and full of spirit and so is my Lou.

My other favorite part of this one? The mixture of the dimple and the stitches, plus the eye patch, ring and belt. The details of this one just make the whole thing, and as tough as she looks I still want to kiss her!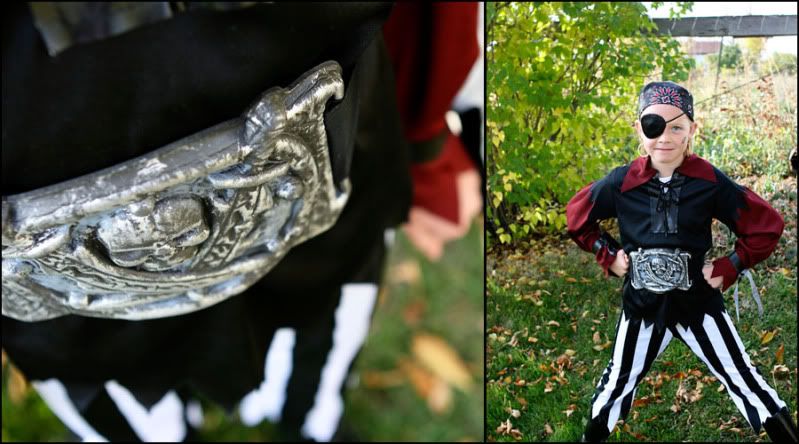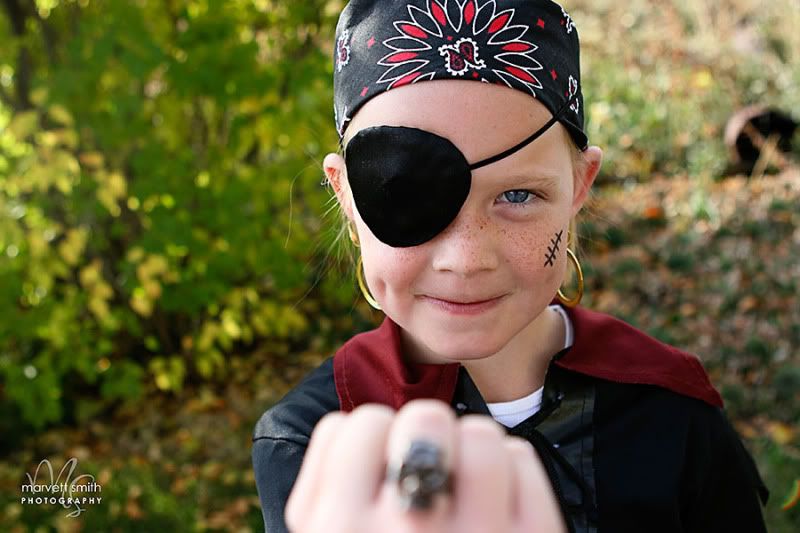 Last but not least is Doop. His costume? A skeleton.
I have to be honest here. I'm not sure I have a favorite thing about this costume. It has given me nothing but trouble since he had this thought enter his mind, but since I'm trying to be positive here goes. It's creepy. For me, I don't like Doop looking creepy, but for him this costume was exactly what he had in mind which made him very happy.

The costume was a little on the large size since the next size down was too small, and therefore didn't fit him exactly right. So #2 on my list would be the fact that he kept saying, "Mom, my pelvis is messed up". Now having had a broken and severely messed up pelvis myself this statement struck me as pretty funny, and it was comically strange to be able to reply, "It's ok bud. My pelvis is messed up too". Weird. I know.

My other favorite part of this costume was the fact that he only wore the mask while I took these pictures. Yep. He wouldn't have it on his head otherwise because "he couldn't feel his eyebrows". Uh huh. He couldn't feel his eyebrows and it completely freaked him out. Again, weird but funny and that pretty much sums up Doop, which is why I guess in the long run I did like this costume. A little.
So with that I will leave you with creepy Doop, and a wish for a Happy Halloween. No matter what you decide to wear, I hope you can feel your eyebrows!!!