I finally did it. I finally broke down two weeks ago, and got the Halloween decorations out. Yes, it was painful. My life is just one big mess of rushing around, and just the thought of putting up and taking down decorations makes me tired. However, I'm so glad I did it. This year I got the box out and I let the kids decorate the entire house all by themselves. You heard me right. I sat in a chair folding laundry and gave them free reign to decorate as they pleased, and I must say they did a fabulous job. We don't have many store bought decorations here. My favorite decorations are the ones that the kids make each year in school, and so we save those for this special season and break them back out so that we can remember what their tiny hands created. Who knew that the house could be so happy with hand-made decorations adorning everything from the bathroom doors to the living room. Their decorating job even includes skeletons hanging from the ceiling in each of their rooms and the famous creepy spider hanging next to our staircase. Everywhere I go I am reminded that Halloween is coming. It's not fancy. In fact it's pretty random, but I absolutely love the world they have created in our home. It's the way they think and the way they see things, and that's what makes having them do the decorating so special. Speaking of the creepy spider, Doop just couldn't wait to get this thing out.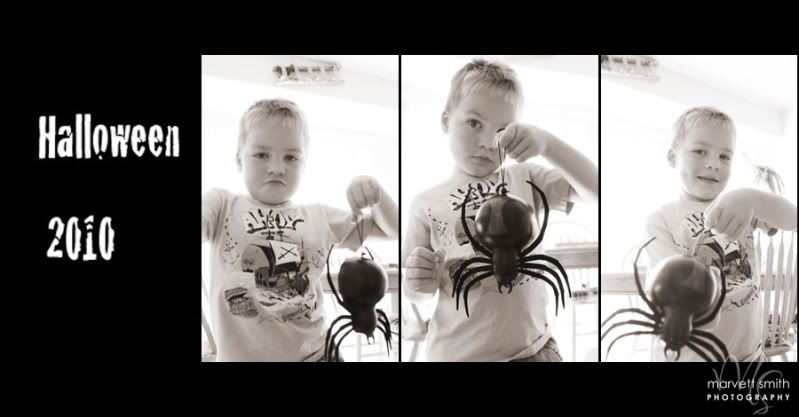 He looks tough alright, but it's only because this one is fake. Look how happy it made him though!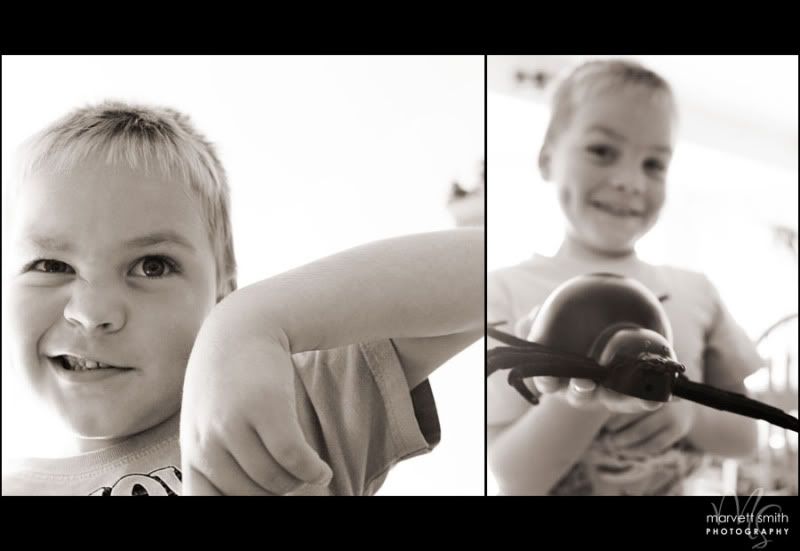 Next came the special candy dish. This is something we created together a few years ago. Yet another spider sits atop their favorite candy. This put Doop right over the top with happiness.
And my little artist Lou hung up many of her own hand-made decorations, but she was also fascinated with the spiders. These are sitting next to the candy dish.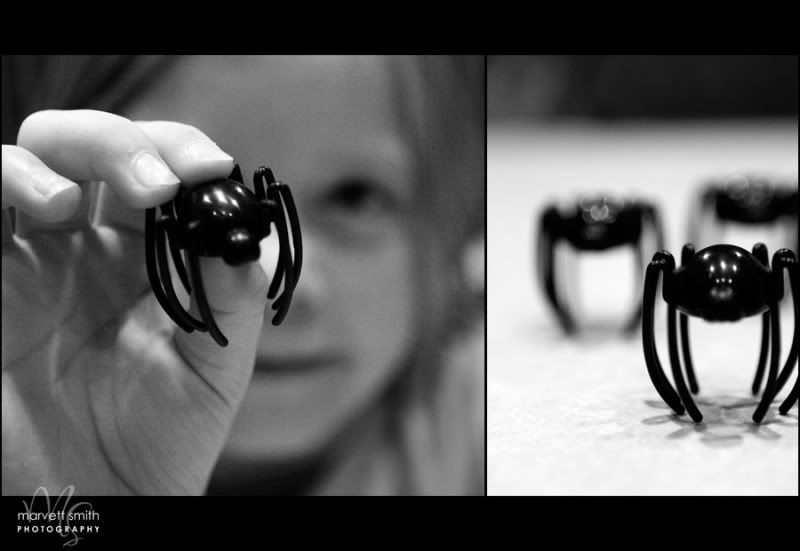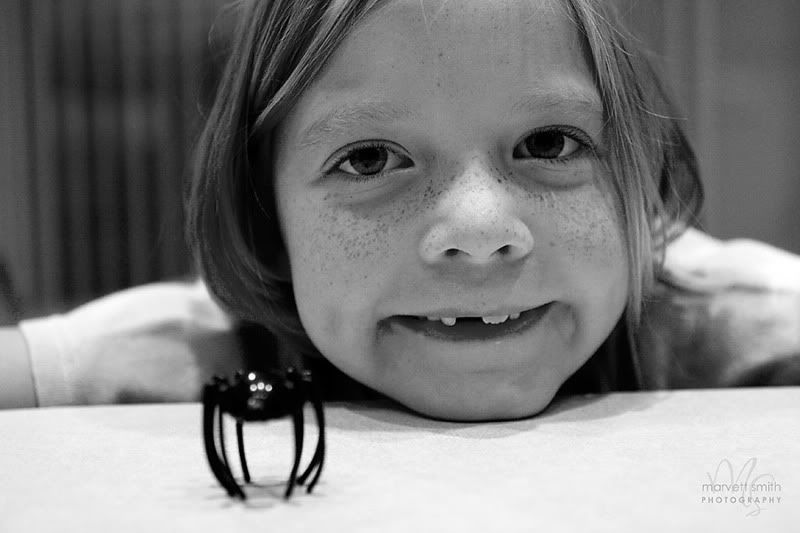 Seej and I had a little fun with some eyeball rings that I collected following a meeting at work. I think I prefer her pretty blue eyes, but we had a good time with these things. She also hung up my favorite witch that she made in school. I love seeing that thing every year.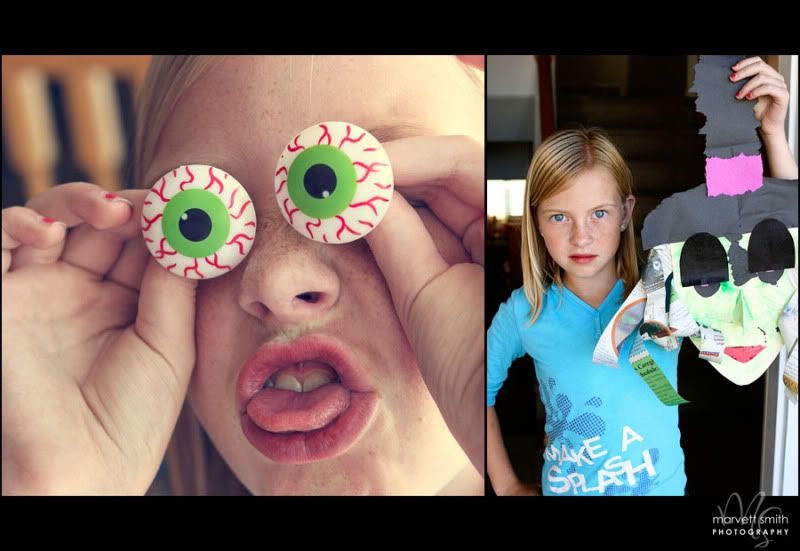 And decorating just wouldn't be complete without the carved, lighted pumpkins. These are our 2010 versions. For Lou the pirate was fitting, and Seej was completely out of character choosing this scary face. She really is starting to make me nervous. :)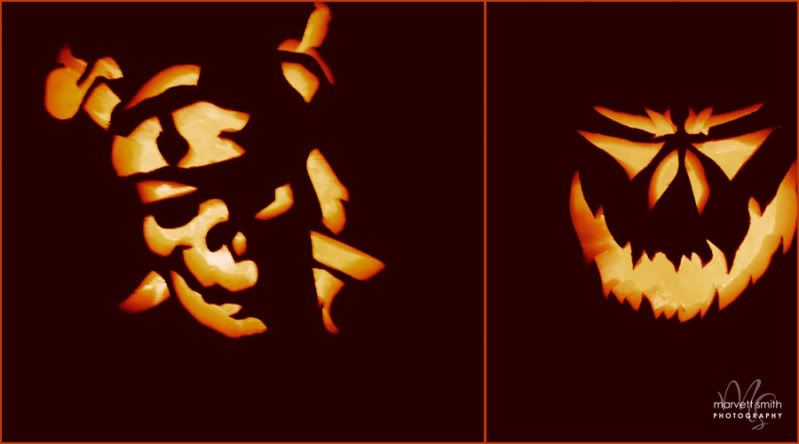 I think Doop's was my favorite though. It just has a "welcome to my porch" kind of feel to it. When all was said and done I honestly have to admit that I enjoyed letting them decorate. I was ok with them moving things around and getting the house prepared for Halloween. If you know me very well, you know that's a bit crazy in and of itself. Like I said things are getting spooky around here!