Today just happens to be my favorite day of the week. This is the day that I get an extra few hours to spend with my kids, and nothing makes my week better than time with my hooligans. I had several goals for my time with them today, but before I share what they were I must rewind to last Wednesday. Lately I have been in this "need to cook mode". I'm not sure exactly what my deal is. It probably has to do with the fact that I would love to improve my cooking skills, and it also probably has to do with the fact that I really want to photograph the outcome. Last Wednesday I spent a couple of hours baking cookies with the kids. It was a new recipe, and we were all excited to try it. Unfortunately when we were done we couldn't get them off of the pan. It didn't matter what I tried, the little suckers were practically glued to the cookie sheet, and after several attempts I was discouraged and gave up. I'm pretty tough on myself when it comes to cooking. My mom is excellent at it, and I just have a hard time measuring up to her skills. This week I had a goal to strap on my non-quitter attitude and attempt a different recipe. Pumpkin chocolate chip cookies seemed only fitting for this beautiful fall afternoon.
And my trusty little sidekick was my helper. Once again rewinding to last week I was pretty discouraged with several failed batches of cookies. I unexcusedly said outloud that I wasn't sure why I even tried. I didn't realize that my kids were listening and I suddenly felt little Doop hugging my legs from behind. He kindly said, "You're a great cook mom, and I love your cookies." Wow. What an awesome little boy. He taught me two things. First and foremost that I should never criticize myself in front of my kids. If I want them to be positive and have good attitudes then I need to have one myself. The example needs to start with me. Second of all, in the grand scheme of things it doesn't matter if the end result is perfect. What matters is the time we spend together creating it. So with both of those lessons in mind, my partner in crime was by my side once again today to help me make a new batch of cookies.
After we added most of the ingredients in the mixing bowl (thank you Doop for doing your best!), we put them on the pan to prepare them for baking. Even the dough looked delicious.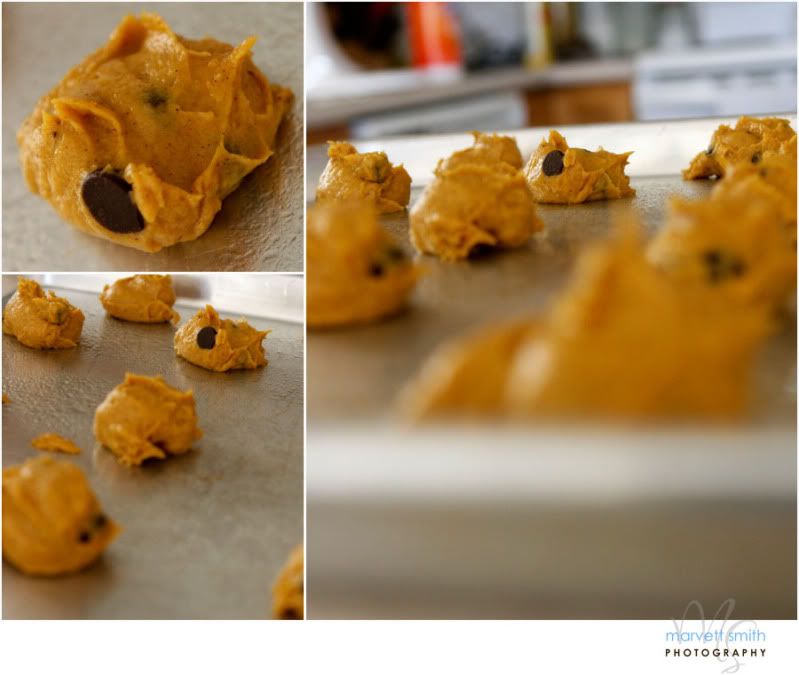 And with everything complete, Doop's anticipation of the end result began.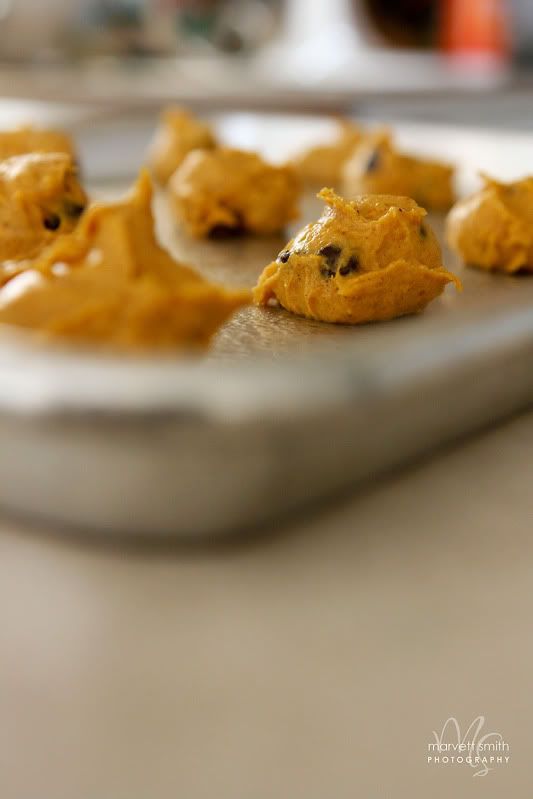 This week the cookies turned out exactly as they should have.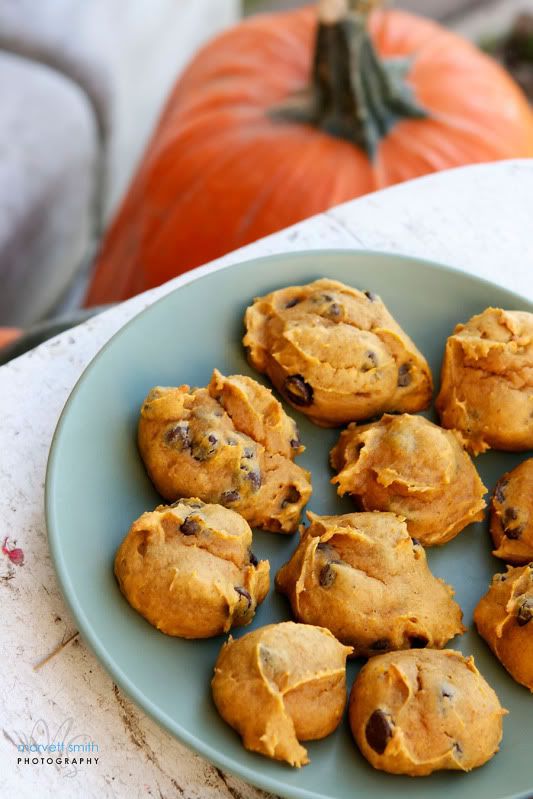 And this week little Doop told me the same thing he told me last week. "See mom, I told you I love how you cook!"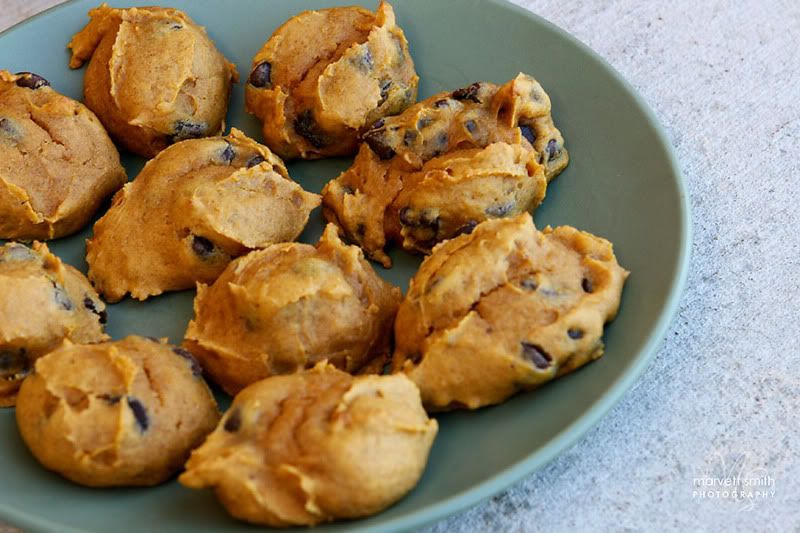 Try these cookies. It's fall. It's pumpkin season, and they're easy!
Pumpkin Chocolate Chip Cookies
1 c. shortening

2 tsp nutmeg
2 c. sugar

2 tsp cinnamon
2 tsp baking soda

1 large can pumpkin
2 tsp baking powder

chocolate chips
Mix shortening and sugar together, add egg and mix well. Add spices and pumpkin and mix well. Stir in flour. Add chocolate chips. Drop by spoonfuls onto greased cooking sheet. Bake at 350 for 10-12 minutes.