Yesterday we celebrated Thanksgiving. I cooked a turkey amongst other things for my family and my parents, and it turned out excellent! I highly recommend The Pioneer Woman's brining recipe if any of you are thinking of cooking another turkey soon. Doop and Lou were confused when they glanced in the pot after I brought it in from our back porch where the brine had been cooling. They thought the lid blew off since it had leaves, pine needles and grass in it (bay leaves, and rosemary). They weren't sure they wanted to eat it, but I'll tell you what, it was wonderful. Even my own mother (the queen of the kitchen) said that she absolutely loved it, and that my friends made my day. It ended my endless worrying about having my meal "pass the mom and dad test". Seej was once again a great helper. She made sure that the table looked amazing, and she also helped prepare the brine, and the stuffed cerely as Doop would put it. Doop and Lou also assisted in making the yummy raspberry salad, and we completed most of the preparations on Wednesday night while listening to Christmas music. We made memories that I definitely won't soon forget, and today we created a few more.
Today we headed out to a local tree farm to begin our Christmas traditions. We decided for several reasons to avoid the mountain this year and stick a little closer to home.
JM pulled the hooligans in the sled as we set out to find the perfect tree. Doop was feeling a bit grumpy. He wasn't happy about having his picture taken.
The Balsam trees are JM's favorite, and we have grown to love them as well. It's the only kind of tree we've had in our married life with the exception of the fake one that we set up for a few years. I admit there just isn't anything like a fresh cut tree in the house, and it's becoming a tradition to find one each year.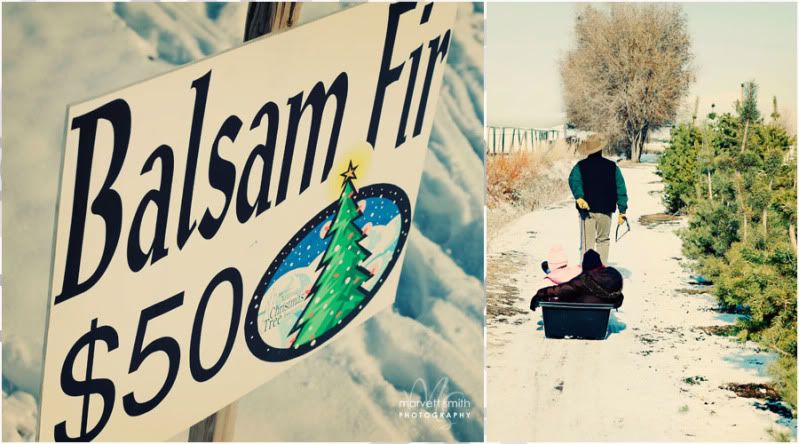 Seej was hot on the trail, and she was more than happy in the middle of all of the beautiful trees. She is a bit picky when it comes to finding a Christmas tree, and it has to be just right for her approval.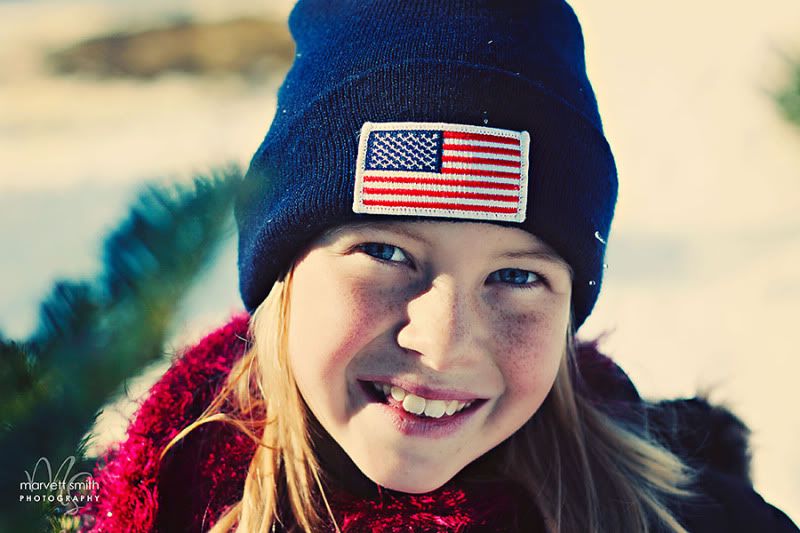 Amazingly enough it didn't take us long this year to find the one we wanted. We found this tall, skinny one pictured behind the girls smack dab in the middle of the Blue Spruce section as we were wandering through. We all agreed that this was it. Even little Doop agreed, although he was still feeling a bit grumpy.
And with a unanimous decision the cutting began.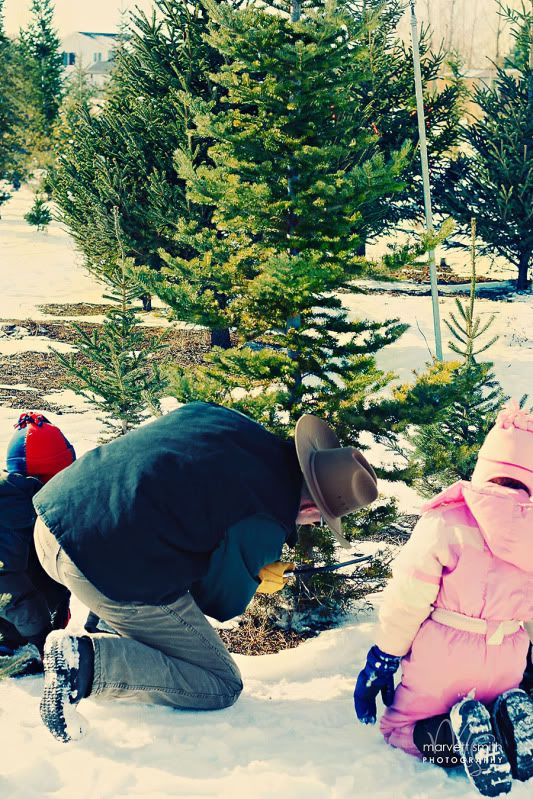 And when the saw was put into action Doop perked up. Imagine that. Doop was instantly happy when the sharp tool was drawn out. I swear.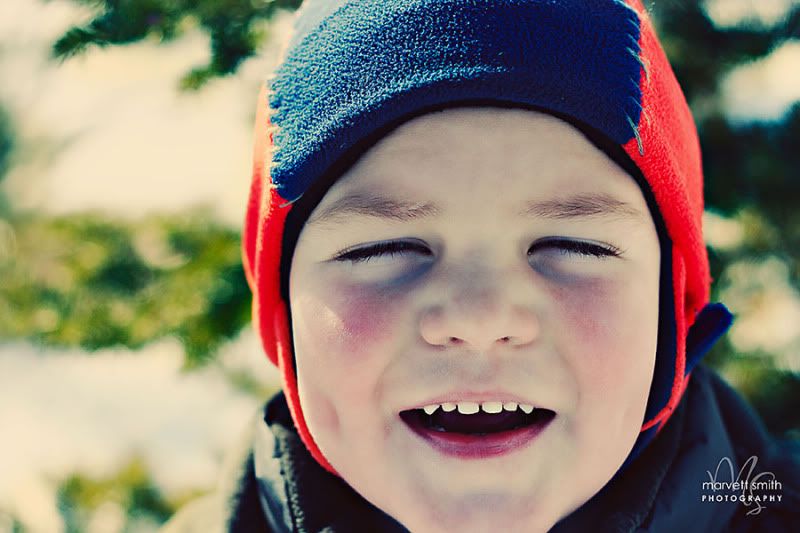 He helped JM cut the tree down, and then he cleaned the stump off. Supervised of course.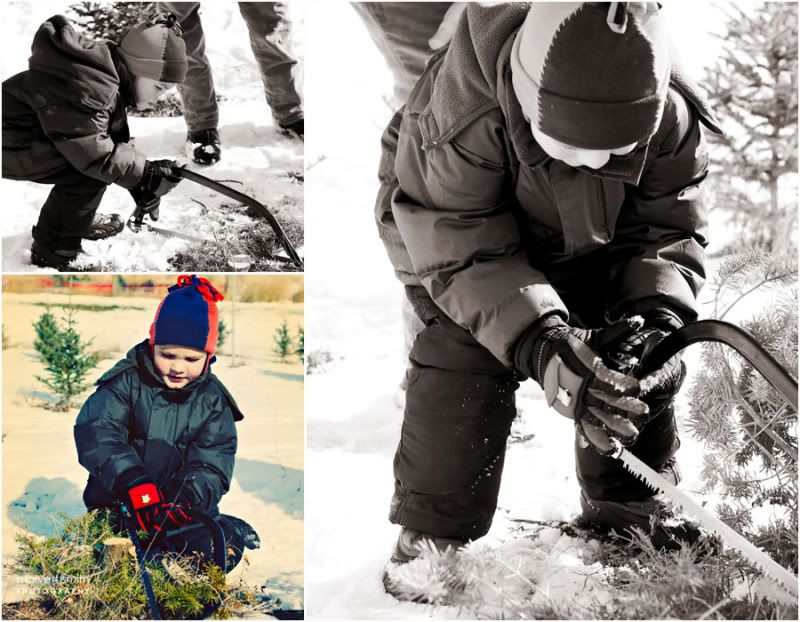 In the meantime the girls headed back to get the sled to load our tree in.
I captured Lou spying through another tree. It is harder hunting for a time to catch her picture than it was hunting for the Christmas tree.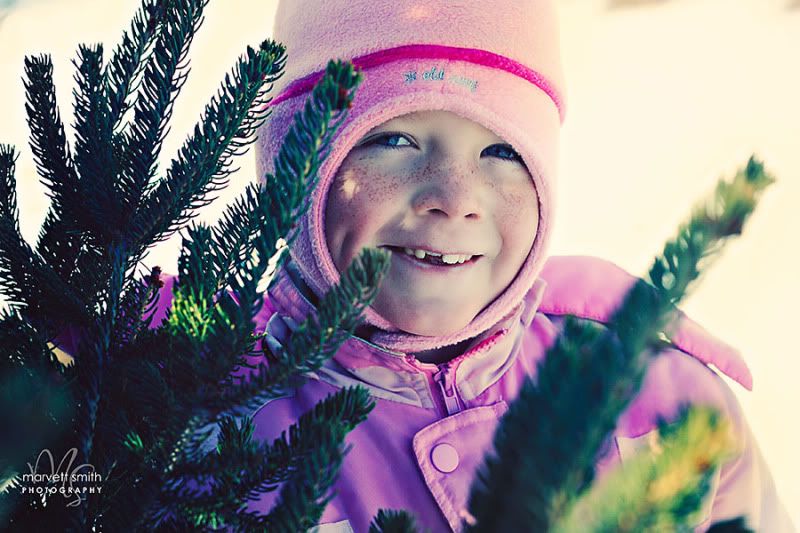 With the tree cut down, and the saw put away Doop was ready to head for home.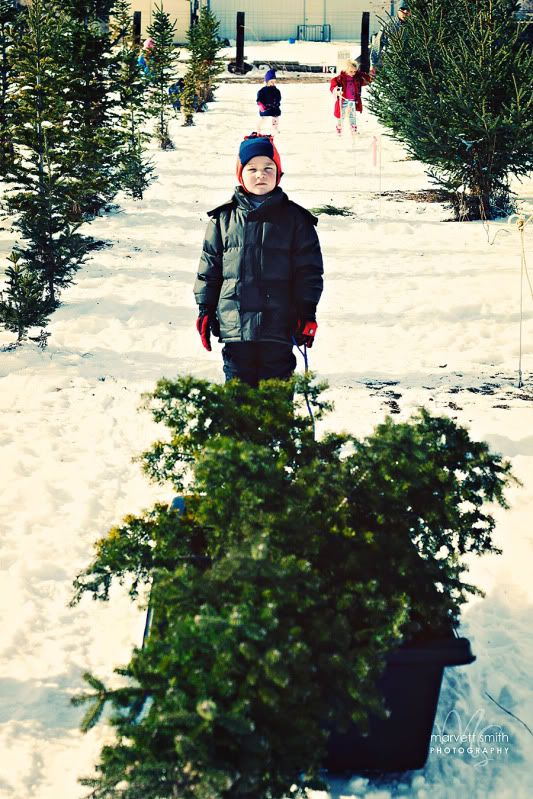 And so we let him lead the way. He had no problem dragging the tree in the sled...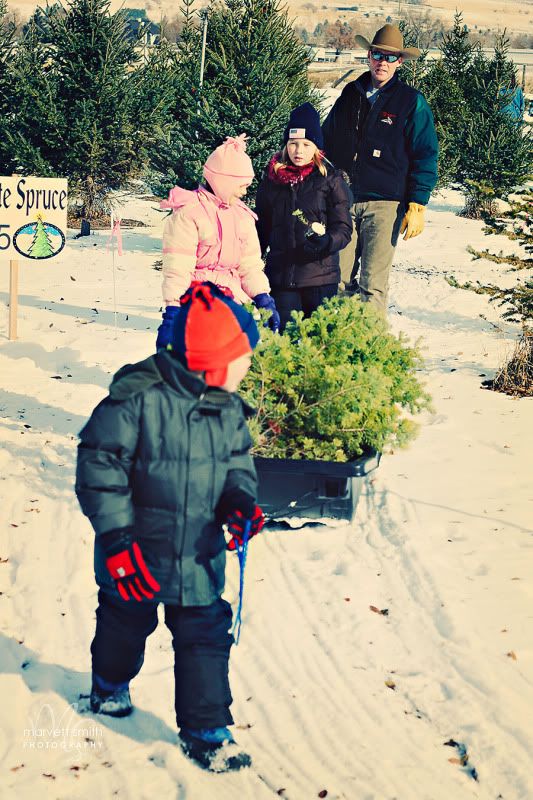 ...all the way home. And so it begins. The Christmas Spirit has officially arrived at our house. Next up, decorating!