With 28 days left until Christmas we arranged the tree in it's usual spot and began the decorating. I always enjoy opening the box of decorations and remembering my favorite things about Christmas. Like our Wrangler stockings that hang perfectly on the log mantle. I absolutely love that my talented brother made each of us a name tag for our stocking. He is a craftsman of leather, and his results are always amazing.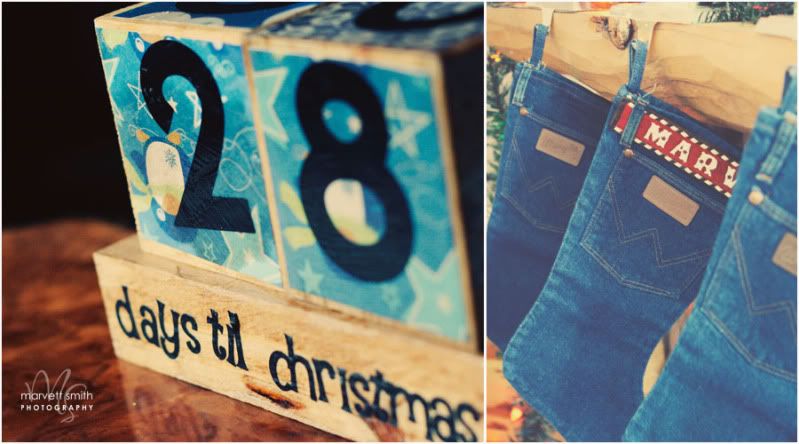 Our cowboy Santa's remind us that the big guy will be coming soon enough.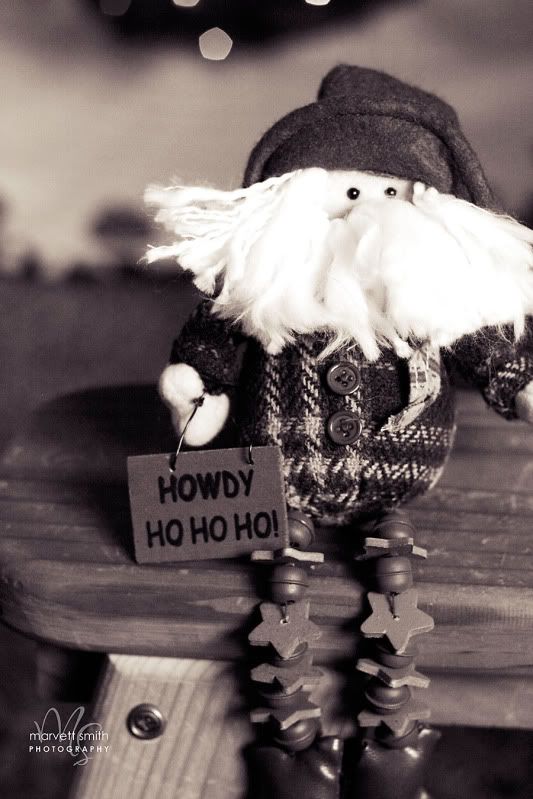 And we have several decorations that were given to us by friends, reminding us that we have wonderful people who have wandered through our path.
But everyones favorite part about the decorating is definitely the ornaments. It's because we have a tradition at our house. Every year each child is given an ornament to help them remember something from the year. Their collections range from sentimental to comical, and this year Doop couldn't wait to hang the Grinch. This happens to be one of his favorite Christmas shows.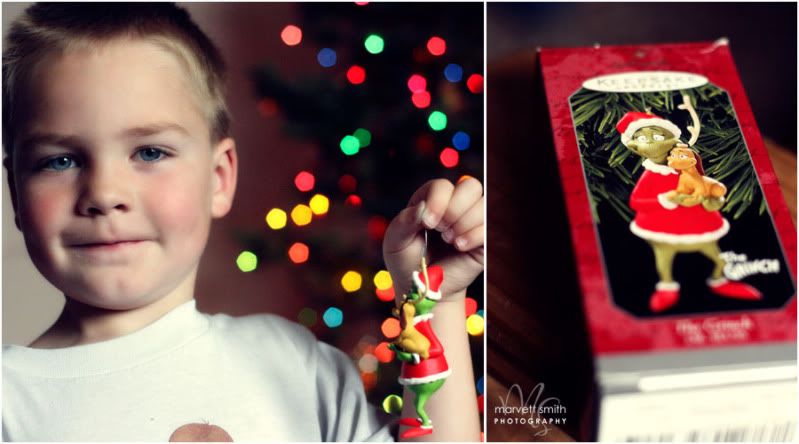 He was also excited to hang Bob the Builder who has significance for his love of tools, and his Yellowstone Bear from his first trip to this beautiful place. Spiderman was also in the crowd. We owe a ton to this comic book character.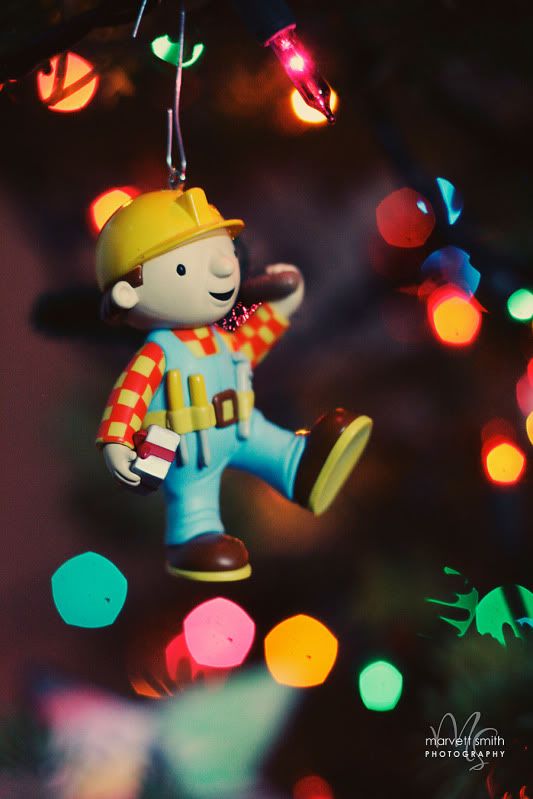 Seej hung our special ornament that reminds us of Great Grandma Smith. The globe contains petals from the beautiful flowers that were displayed on the day that we paid our respects to her, and said our final goodbyes.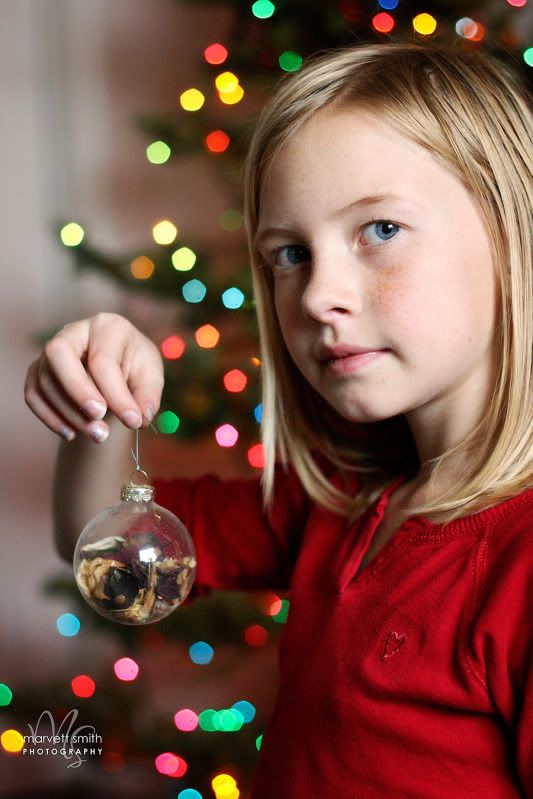 And Lou was ready with her favorites. Bolt of course!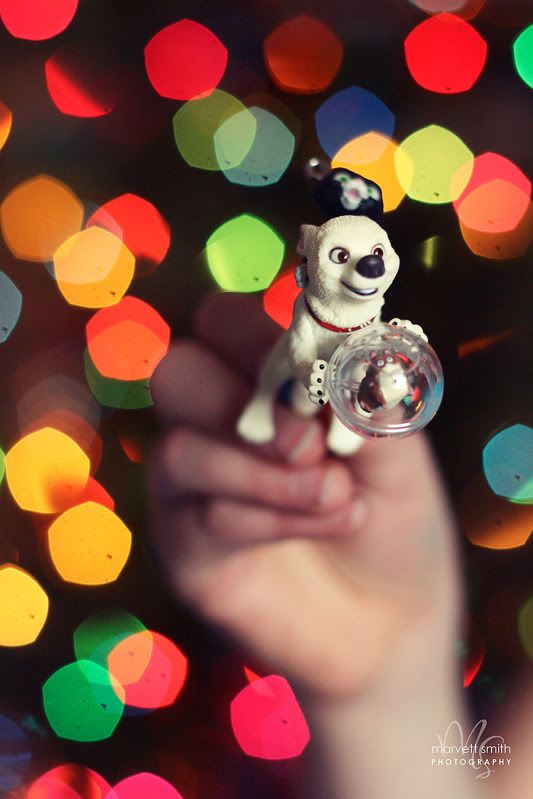 And the horse that represents her love of not only acting like one, but of Charlie and Rio and the nights we spend together riding.
This is the reason I love getting the ornaments out. They are a great reminder of things that have been filed in the back of my brain. They provide an opportunity for me to pull memories out and dust them off, and remember the fun things we have done together. And just like every year no matter the size, shape, or kind of tree we get it looked like a masterpiece when all the decorating was done.
Next up, Christmas Cards!