I entered this picture of Seej in a contest for I Heart Faces not too long ago. The theme was pink, and after trying to come up with something for this assignment I finally pulled Seej out on the front porch to get a quick shot. It was raining. It was cold, but as usual she was a good sport. We spent five minutes together hoping for one good image, and this was the first one I took. Turns out that this happens to be one of my favorite images of her ever.
This was my mother's dream for me. She wanted to me love pink. My entire room was pink growing up. Pink carpet, pink drapes, pink ruffly bedspread, pink macrame pot holder, and every stuffed pink animal imaginable to go with it. I guess after giving birth to 4 boys she was bound to want a little girl who was pink and lovely. Instead she got me. As I grew from a young girl her new dream became just having me like pink, and from there it was for me to tolerate pink. My dream on the contrary was to move across the hall into the room with blue carpet, and white walls. It seemed so soothing as opposed to my overly girly room.
I think my mother would be happy to know that her dream has finally come true. I guess you could say that many years away from this color, and two little girls in my life have been a sort of therapy for my aversion to pink. Especially when they look this pretty in pink.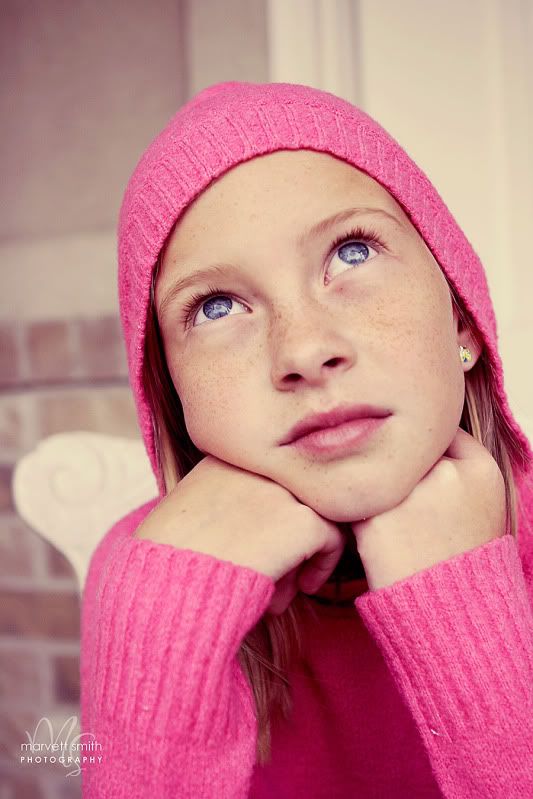 There was also a bit of pink in the yard that caught my eye. Roses in October. I think these just pushed me right over the edge. I admit it. Pink is beautiful!