We celebrated a birthday at our house this month. My girl Seej had another exciting birthday! It started off with the traditional happy birthday song to wake her up sung by none other than myself, Doop and Lou. Ok, it was mostly me. Doop giggled through the whole thing and Lou did her best, but she was still trying to wake up too. After that it was off to school for what Seej thought would be a normal day, but we had some surprises in store for her! After school my wonderful friend Jennifer from Layers of Love stopped by to bring Seej a special cake. Before I show it to you I want to remind you of our trip this summer to the Farmer's Market. While we were there I bought Seej a new purse. Remember? This is what it looked like.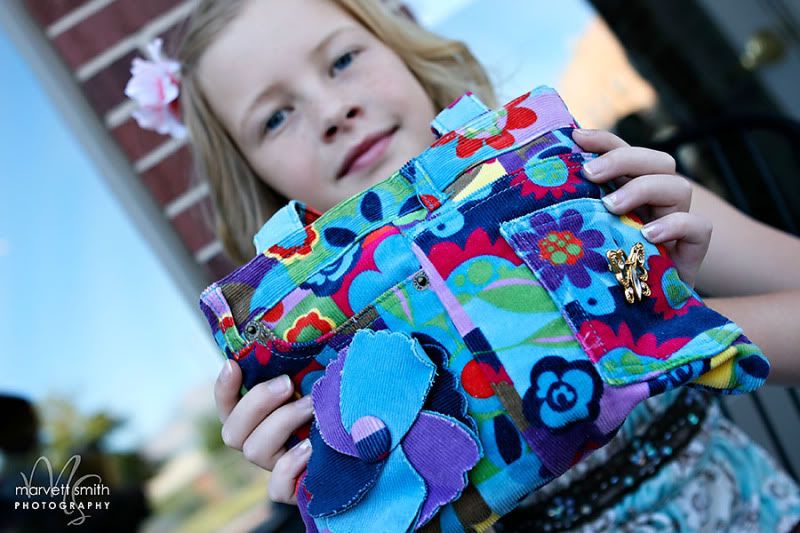 Well for Seej's birthday I just wasn't sure what kind of cake to get for her. Jen designs such wonderful things, and after the two of us talked about the things Seej likes we came up with the thought of doing a purse cake for her. However, Jen took this idea to a whole new level. When she showed up at our door to deliver the cake this is what she brought for Seej.
Can you believe it?! She made an exact replica of Seej's purse, and she did it by looking at a picture from my blog. No way! The girl has got skills! She even added several details, and they were all made out of frosting.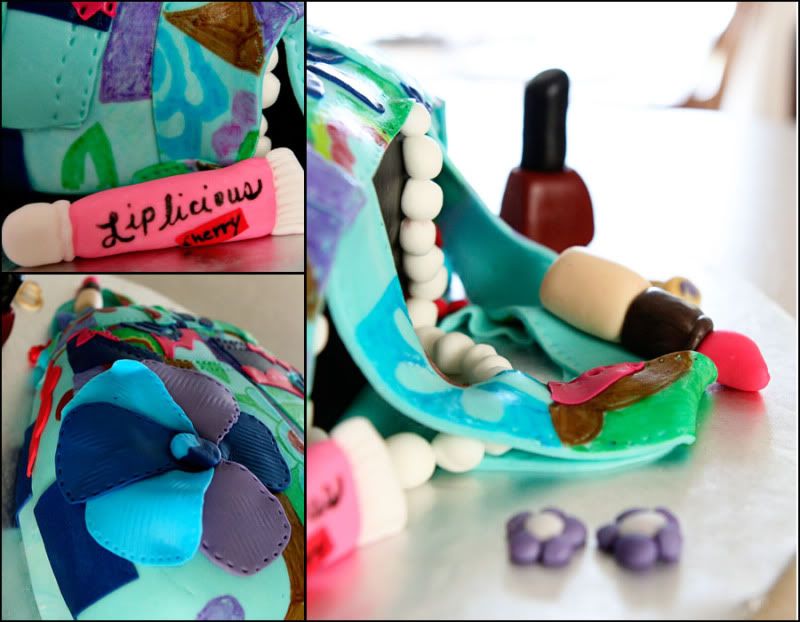 She covered it all from the special butterfly pin, right down to the stitching. She is completely amazing.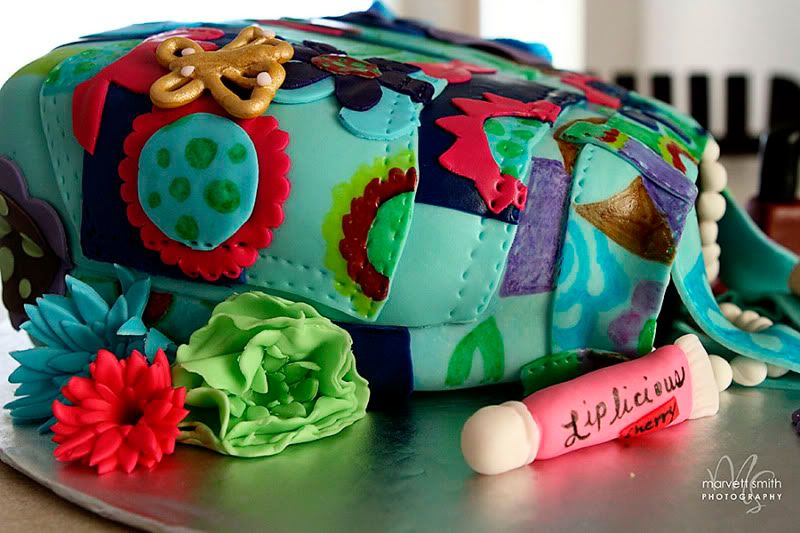 The best part was Seej's reaction. She was jumping up and down with excitement and couldn't have been more thrilled. This made her whole day that much more special. In my opinion cakes are a big deal, so I was relieved that she was so happy.
Next we took a trip to Grandma Rue's so that they could see her on her special day. Grandma is always getting things for Seej to wear, and she will definitely look beautiful in this. In fact, I think I'll have to take a picture!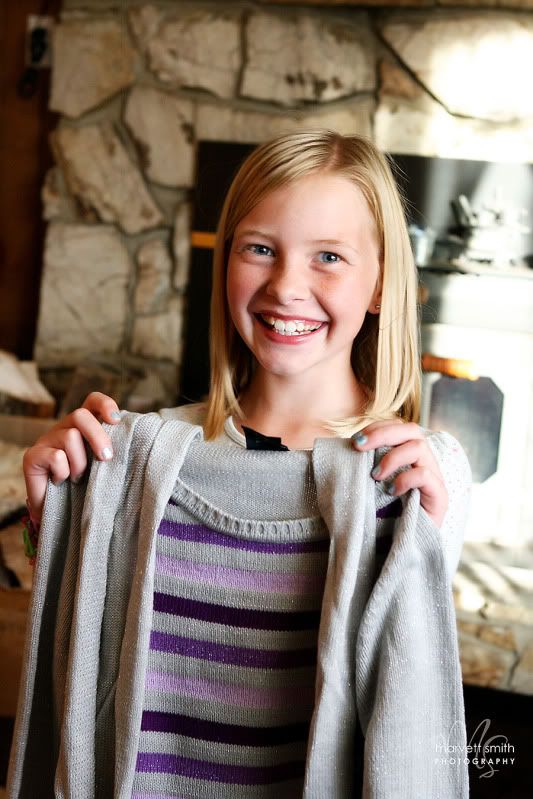 The grand finale to her special day was dinner at Texas Roadhouse. She could hardly wait for the rolls, mashed potatoes and steak.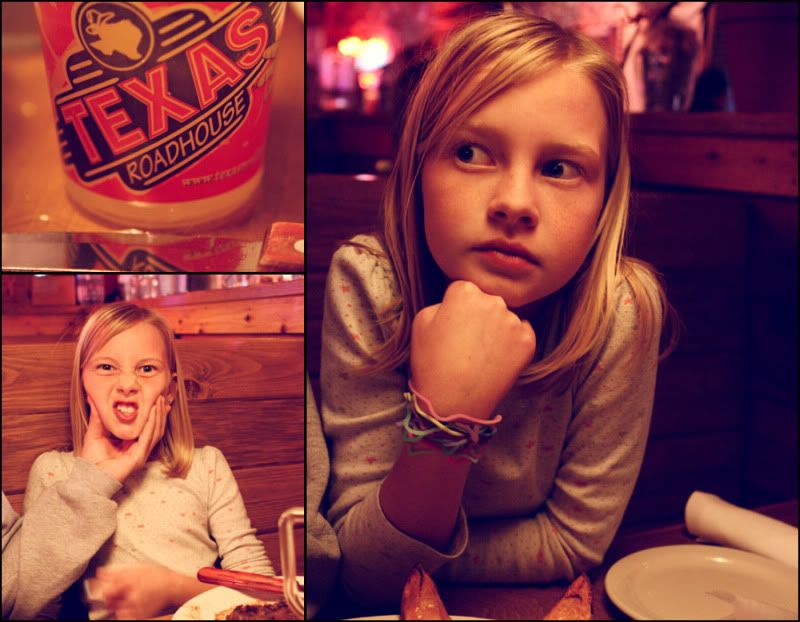 We took the other two hooligans too. I'm not sure what they're doing here. Doop is probably hiding from the mean lady who was sitting behind us. He happened to peek over the back of the bench at her once and she snapped at him to turn around and sit down. She was elderly so I cut her some slack, otherwise I would have taken her out to the parking lot.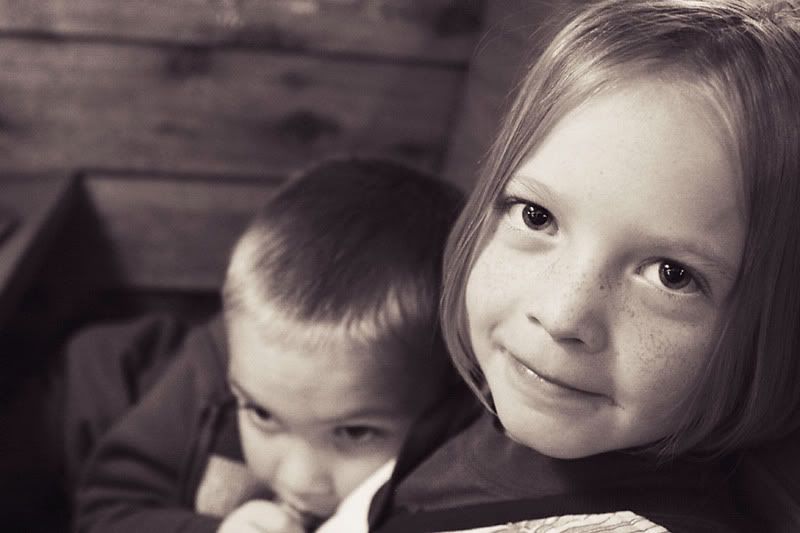 At Roadhouse they make birthday guests sit on the saddle so they can give them a big Yee-Haw, and Seej couldn't wait. Now I know that this picture looks like we really took our daughter to the bar for her birthday. I feel bad about that. I know the rules of the camera, and I know that watching the background is one of the very important rules in picture taking; however, this moment was happening fast. The waitress brought the saddle, and several others gathered around for the big yee-haw, and I was busy snapping away to capture the moment. I mean it was only going to happen once and it was happening fast, so all photography rules went out the window except for keep shooting, and remember that all pictures aren't perfect. I'm trying to remember that as I see this picture of my daughter on a saddle in front of a Coors Light sign with a waiter standing next to her with a pitcher full of liquid in his hand. It was most important to just capture the moment, and she'll remember that we really didn't take her to a bar to get her drunk. Ugh! Yes Seej, this was your birthday, and like they said at Roadhouse, Yee-Haw!