Yesterday we spent some time together building a gingerbread house. I wish I could say that we built it from scratch, but we were not that ambitious. Instead we used a kit purchased from the store. The hooligans gathered together which meant many helping hands.

Once JM had the basic house together the detail work began starting with the roof.
Although the candies were all the same size the hands were not, and each of them took a turn placing the colorful beads on top.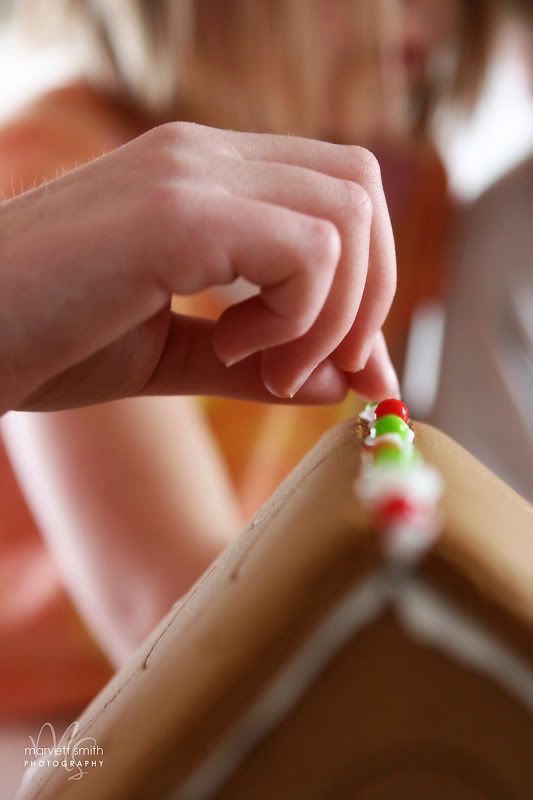 And this pattern continued along the eaves and the windows until eventually all of the small candies were gone.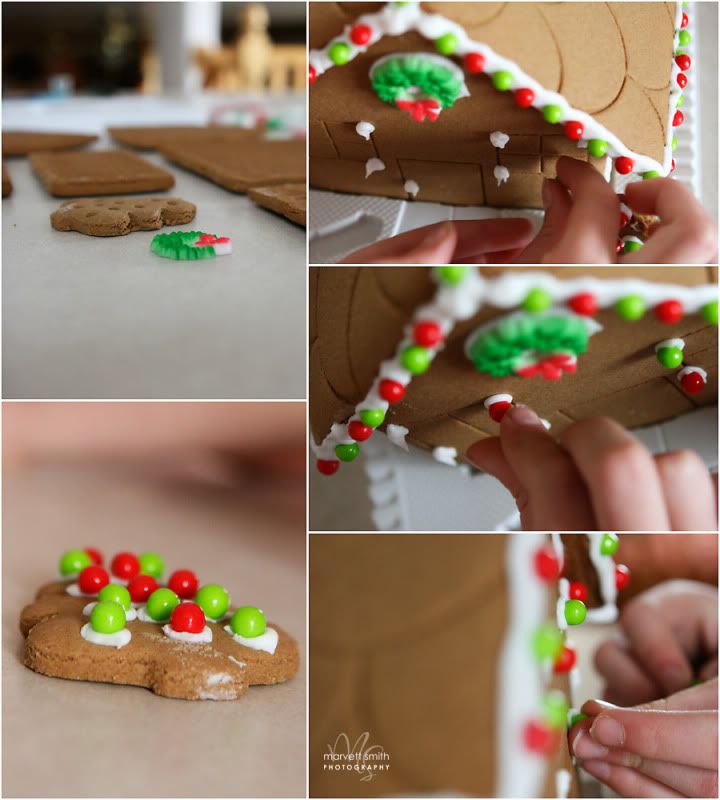 Next up was the walkway to the front door. A pathway of red sprinkles was perfectly fitting.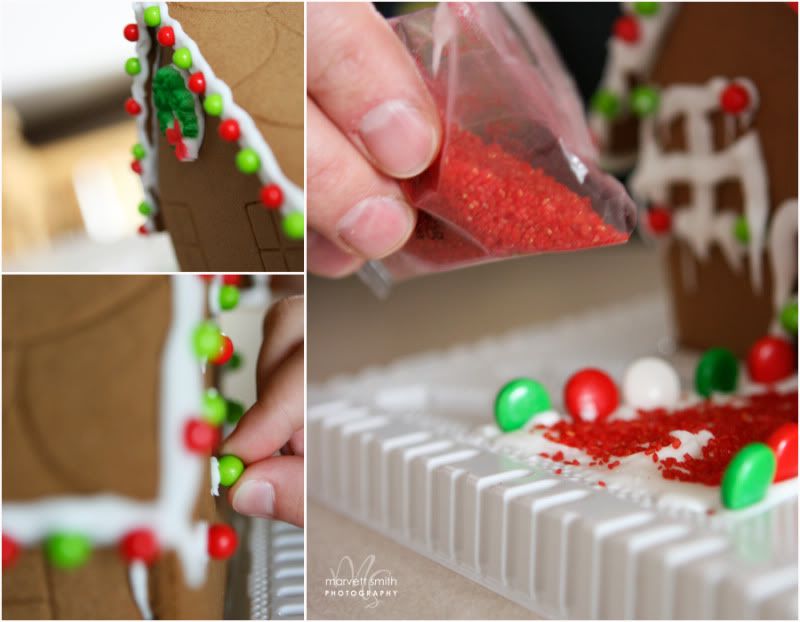 We added some snow, and JM added icicles around the eaves and windows of the house. This was about the time that the hooligans ditched the project since the candy was almost gone, and it turned into a task for JM and I to complete.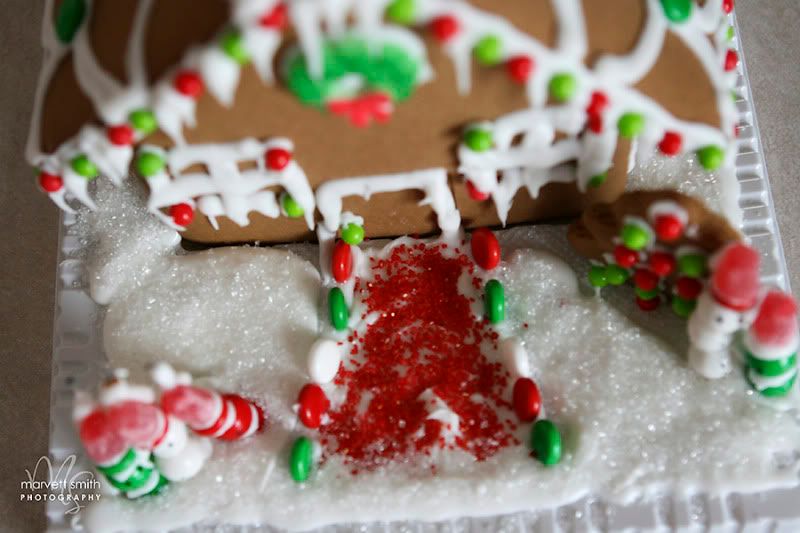 And so we decided to get creative and make little snowmen from the leftover candy, but when we were done they wouldn't stand up. Our solution? White candles standing right behind them.
They doubled as lovely lamp posts, and when we lit them up our cute little snowmen suddenly took on the look of carolers standing outside of this frosty, snug home.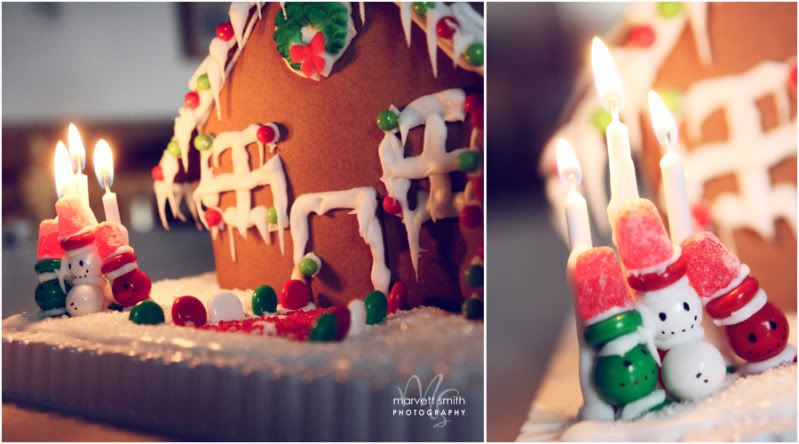 I don't think I've enjoyed building a gingerbread house as much as I did this year. Perhaps it was the addition of the snowmen, or maybe it was adding the icicle and candy details. No, I'm pretty sure it was the time we spent together that I enjoyed most. It was something I needed.