A few weeks ago we had a pretty big snow storm. It was just plain blustery, and when the fierce winds finally subsided Doop couldn't wait to dig into the freshly fallen snow. Much to his dismay he had to wait but he did, and for him it paid off. On a day when I was working he called to let me know that he had built a snowman in Grandma's front yard. He couldn't wait for me to come home and see his new friend. When I arrived I found a medium sized snowman dressed in Grandma Rue's gardening hat and Grandpa Marvin's shirt.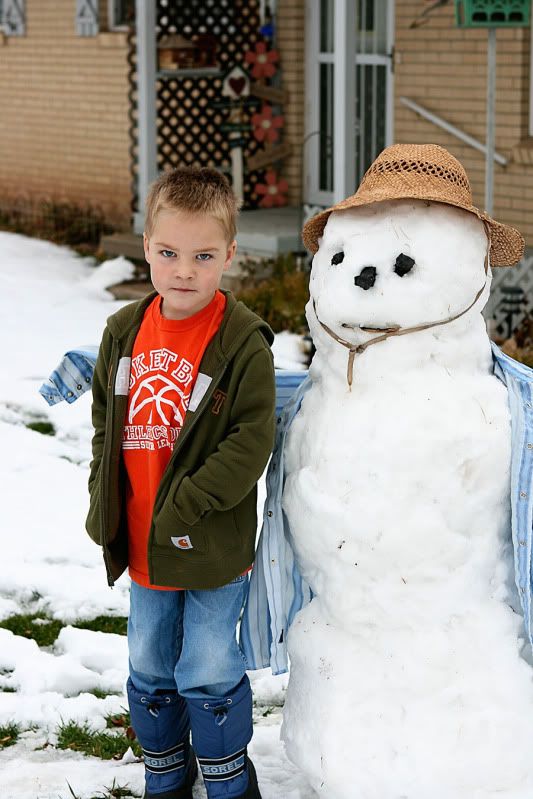 He also had eyes and a nose made out of coal.
And an arm that extended a happy hello greeting to all of the passers by.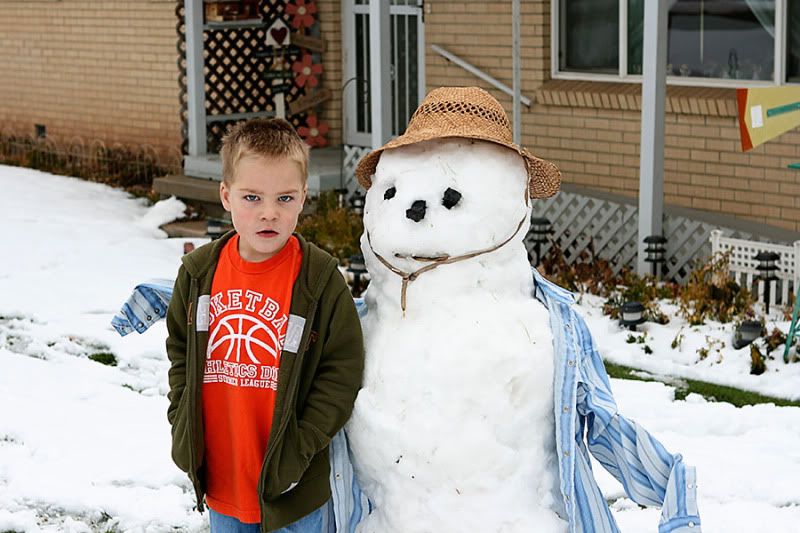 But the best part about the snowman? The best part was the fact that he and Grandma Rue built it together. At least this was what little Doop told me on the phone when he called to let me know it was complete.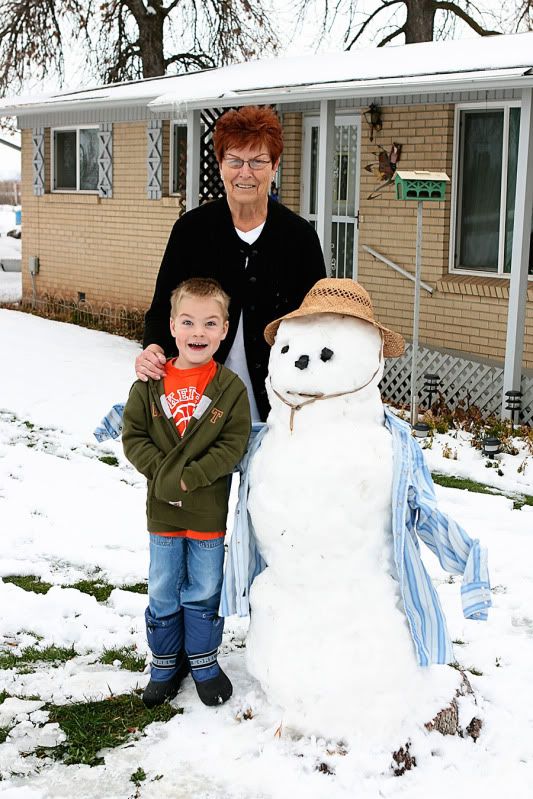 Don't worry. Grandpa Marvin wasn't left out. It is true that he can't come outside, but they strategically placed the snowman right in front of the big picture window so that Grandpa could watch the entire process including the donning of one of his favorite shirts on Doop's new frozen friend. I guess there wasn't much he could do about it except sit back and smile because that's pretty much the effect that Doop has on both Grandpa Marvin and Grandma Rue. They just can't help but feel young again when they hang out with him. And just for the record, I hope I am outside building snowmen with my grandkids when I am almost 77 years old, but don't tell Grandma Rue I said that. I don't want to get in trouble for sharing her age. ;) Not only was this the first snowman of the season for Doop, but the first one built with his Grandma and Grandpa and I for one think that makes this snowman pretty darn special!