On Monday we all stayed home together in our warm, cozy house.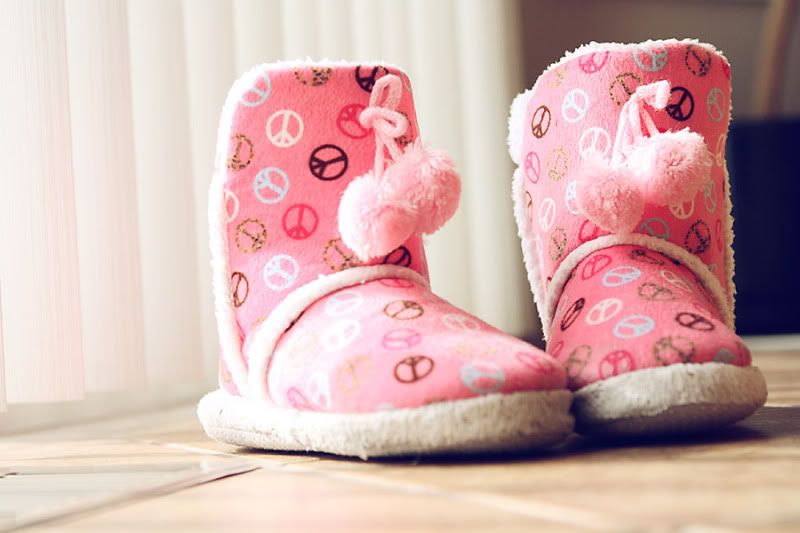 We had some major plans to go out in the cold so we could scream and laugh and race down a hill on a sled, but our plans were thwarted by rain that melted the snow. So instead on Monday Lou painted a pink elephant for me, and it made me smile.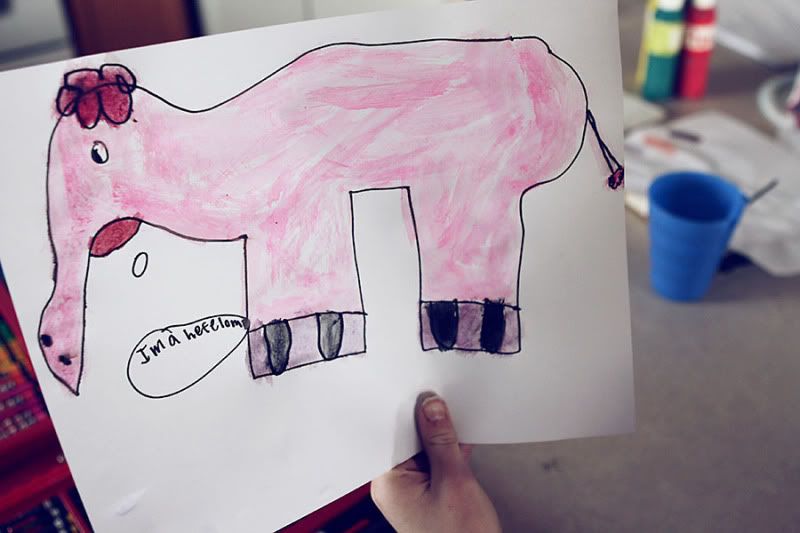 We shared a grapefruit in our pajamas, and on Monday one grapefruit just wasn't enough and so we shared two.
On Monday the miracle of miracles happened. I caught my girls playing together. Nicely, and even sharing. Maybe it had to do with the warm pajamas they were still wearing in the mid-afternoon. Whatever it was, it was lovely.
Or perhaps it had to do with the fact that the sun peeked it's head out on Monday and the sky was a brilliant blue that we have all missed lately. Actually, we would have missed this part of Monday completely if little Doop didn't grab us all by the hand and lead us outside on a walk. He quickly pointed out the friendly blue sky, and we all soaked it in. It gave the girls extra energy and they ran all the way home. It made Doop want to walk a little bit farther. Instead he settled on walking home between JM and I so he could tell us a few silly stories and point out more scenery. It was peaceful and serene, and this was how we all felt. On Monday.