Last weekend Lou and Doop had a sleepover in the basement. They wanted to experience an adventure on their own and so the two of them built a little bed downstairs and settled in for the evening. Lou promised Doop before they went to sleep that she would protect him from any fearful creature that might creep into their slumber party, and all he needed was that promise of her protection to seal the deal for his participation. I was a little worried about the two of them being downstairs alone, but I went to bed and didn't hear a peep from them. The next morning when I woke up things were very quiet. Too quiet. I decided I had better check in on them to see what kind of mischief they were getting into, and instead I found this.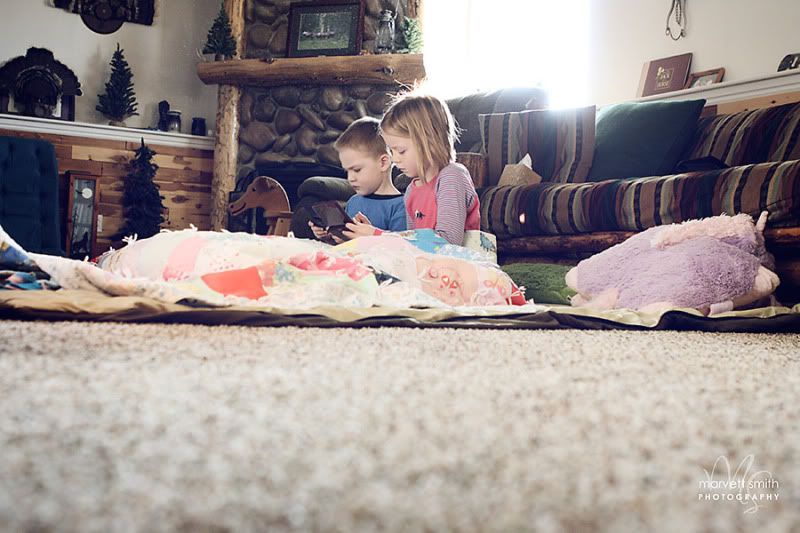 They were completely lost in the world of Nintendo, and because they looked so peaceful sitting in an amazing pool of light I decided to get my camera. These two do not like their picture taken, and these two were sharing a moment that made my heart smile. These two have moments like this all the time, and I want these two to remember it someday.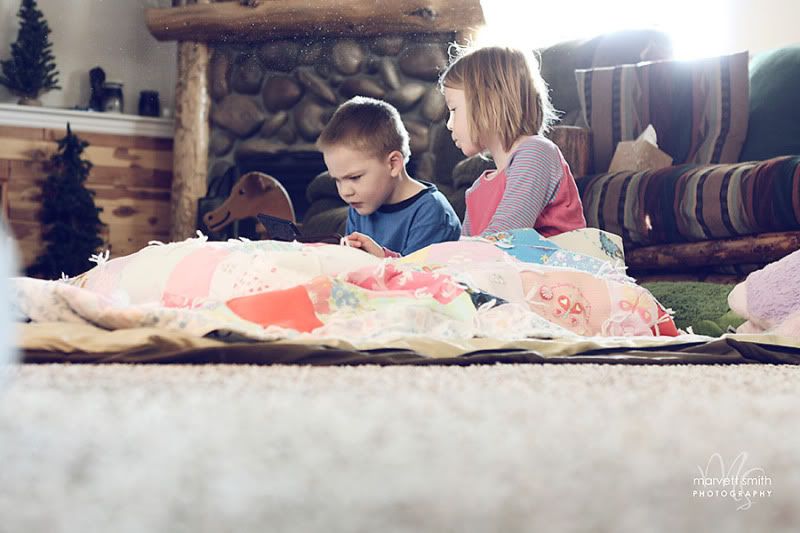 They are two peas in a pod these two, and they love spending time together. There just isn't much that they disagree on, and they can always create a world of their own where they play for hours and hours.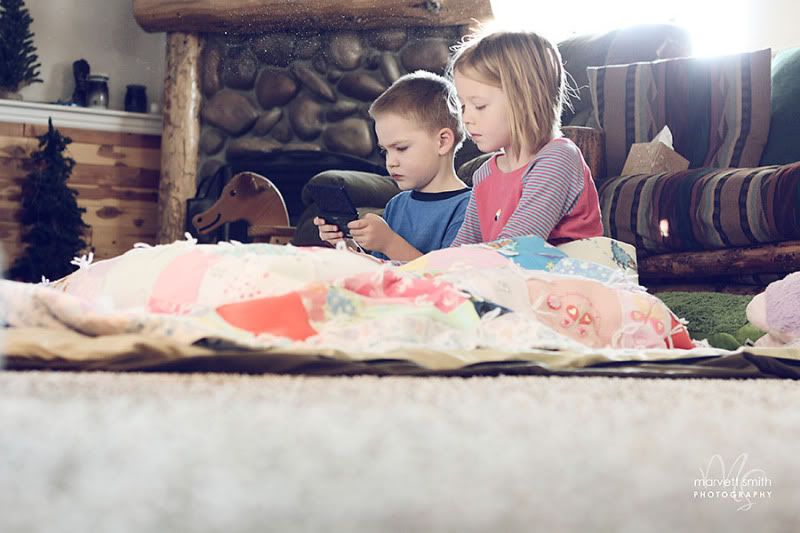 They just have that close knit relationship that is joyful to watch. Sort of like Donny and Marie minus the singing. And the dancing. Or the TV show. You get my point though, right?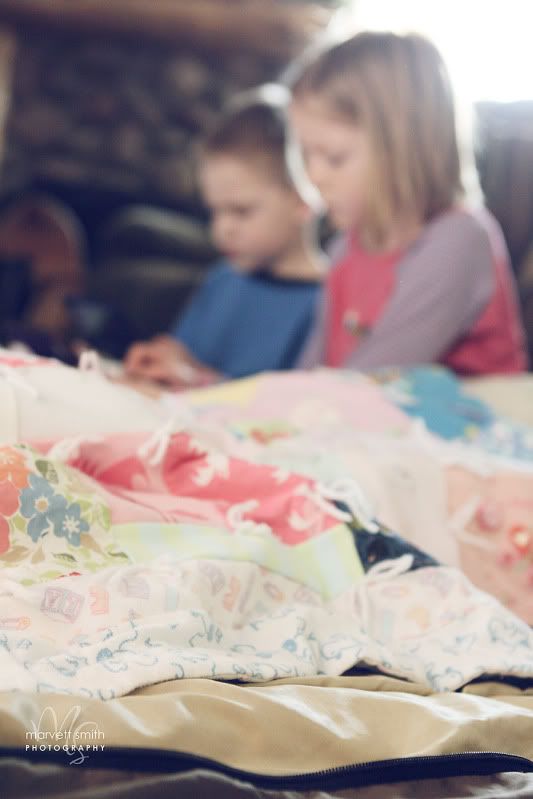 Lou takes care of Doop, and he looks up to her and the example she sets. It's one of the reasons we're always pushing her to make good choices.
Because even though these two often times remind me of Donny and Marie, they can also be an awful lot like Bonnie and Clyde. It's true that sometimes these two scare me. In a really loud, giggly, deep dimple sort of way.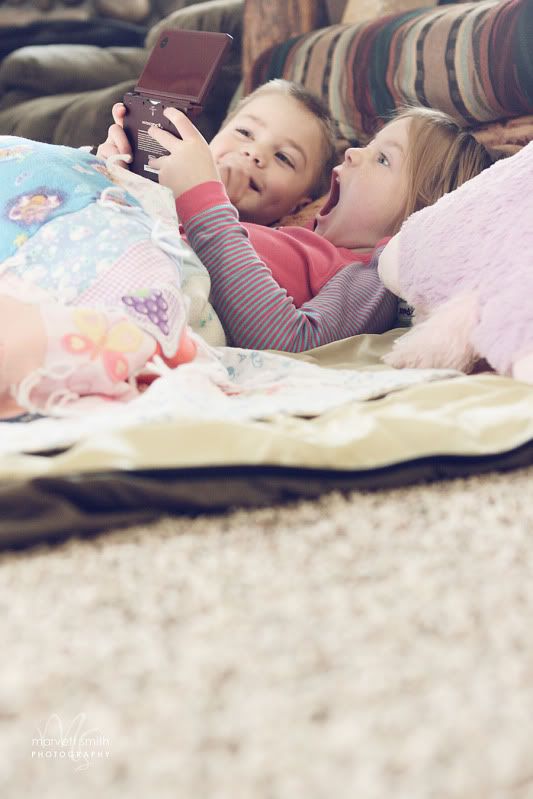 And that's exactly why even though these two make me nervous (especially when they're together), I just love both of them and their guts so much. These two are part of my hooligan pack, and even though these two dance to a different drum, they do it together and it is beautiful.