Yesterday my "Today" statement was, "Today I will make cookies with the hooligans. We will have fun and make a mess. When we are through we will clean up, and prepare to eat dinner as a family so we can have cookies for dessert."
Here is the proof that we did it.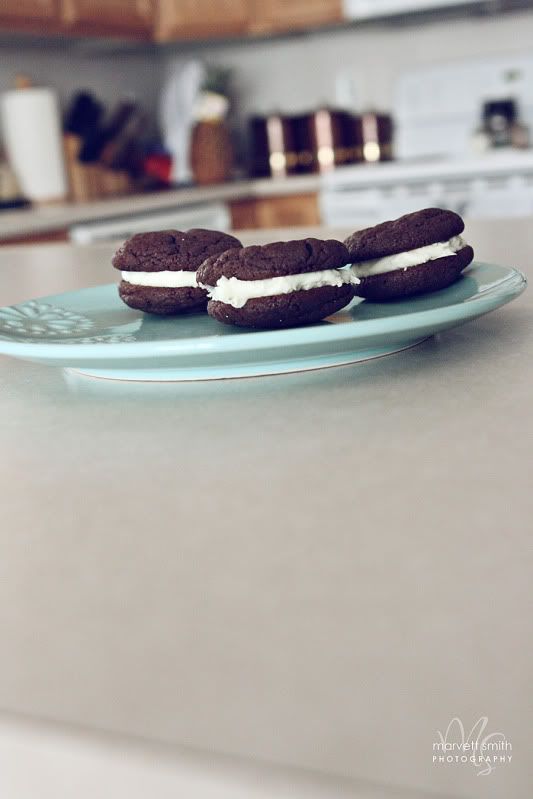 Now on the part of the statement where I said we would make a mess and have fun, I was thinking more along the lines of not getting upset when things were spilled a little bit here and there. I was not however thinking in any way of hitting the wrong lever on the mixer and shooting powdered sugar around the entire kitchen. That is exactly what happened. It was on the ceiling, the floor and I was completely covered. Lou and Doop stood on the sidelines in amazement with their jaws resting on the floor waiting for my reaction, and just when I was ready to explode I thought back to my statement for the day. Although it wasn't what I meant when I said it I did accomplish my goal for the day and we had a good laugh about it. That isn't the reaction that I would expect from myself, but I'm trying really hard to stay relaxed these days.
And you'll be happy to know that we followed through with the rest of the statement as well. After we cleaned up the huge mess we prepared dinner and ate as a family followed up with cookies for dessert. This morning this tiny plate of cookies was all that remained from our fun filled hours yesterday. Three lonely cookies waiting for my three little amigos to come home from the adventures of the day and gobble them up, and that's exactly what happened!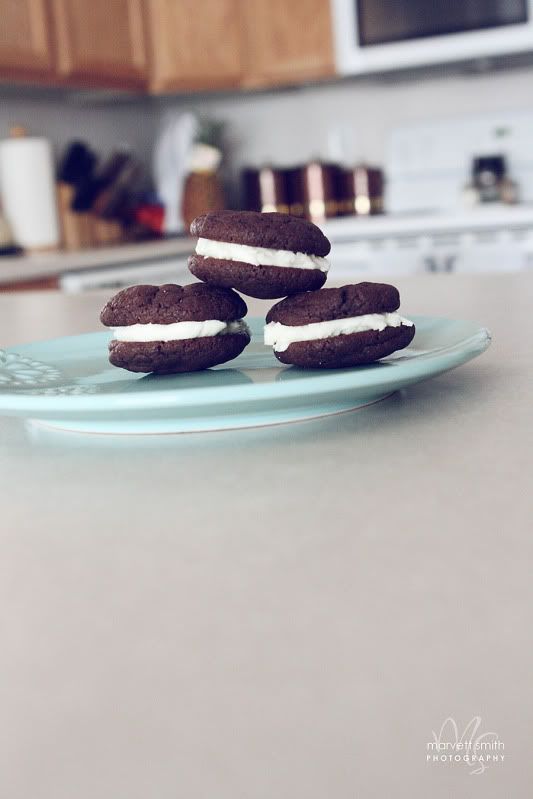 The hooligans had tons of fun helping me make these, and they are really easy. Try it!
Mix ingredients together to form dough. Roll into balls and bake for 8-10 minutes at 350 degrees.
1 8 oz cream cheese brick