As many of you know I made a one word New Year's Resolution. Today. I committed myself to living in the moment each and every day since I am often running as fast as possible to accomplish too many things in very little time. I find myself too stressed out to enjoy the things that are happening right now, and sometimes even missing out on things that should be higher on my priority list. To assist myself in accomplishing this goal, I have been making one action statement per day and posting it on Facebook. I have also decided to document one of my "Today's" each week with my camera. So, here is my first image of my "Today" Project 52.
"Today" statement #4- Today I will help my little boy with his homework. I will encourage him and give him positive feedback. I will also concentrate on staying patient, and remember that this whole world of letters is brand new to him.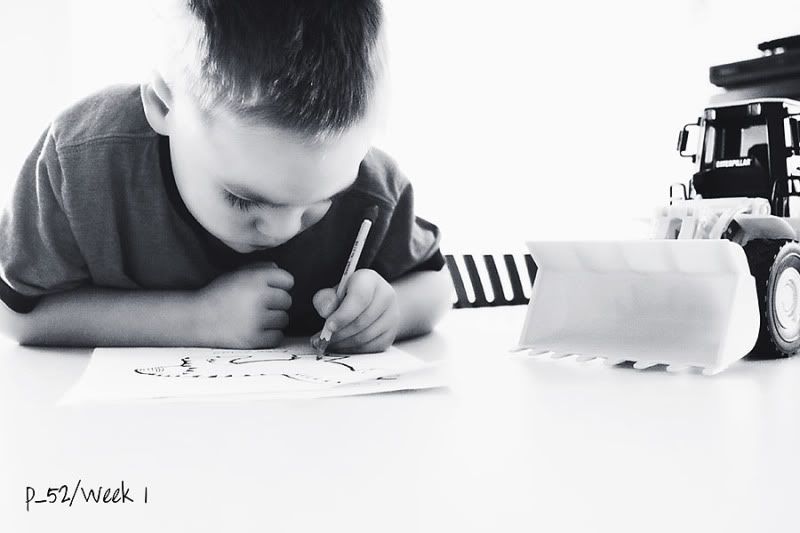 We may not have conquered the letter Z today, but soon enough Doop will own it!