We have been busy around the house today with all of our Valentine's Day preparation. We are gearing up for the annual Valentine's Day tradition. This year we are stepping things up a notch though. I will share pictures soon. In the meantime, the hooligans are also making preparations for their school parties by preparing their Valentine's.
This year the girls opted for photo Valentine's. I saw this idea last year and thought it was genius, so Lou was excited to create these together.
I think they turned out great, and she is more than excited to hand them out at school.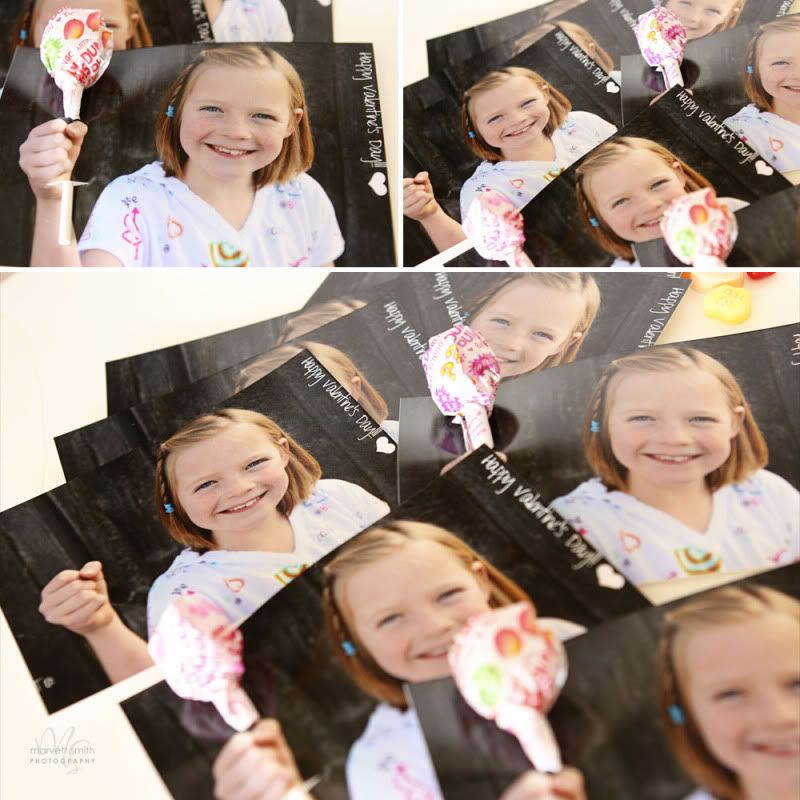 As for Seej, a simple photo card was her request. We worked these up using an MCP Actions template, and she attached a small chunk of candy to the back. Simple, sweet, and beautiful.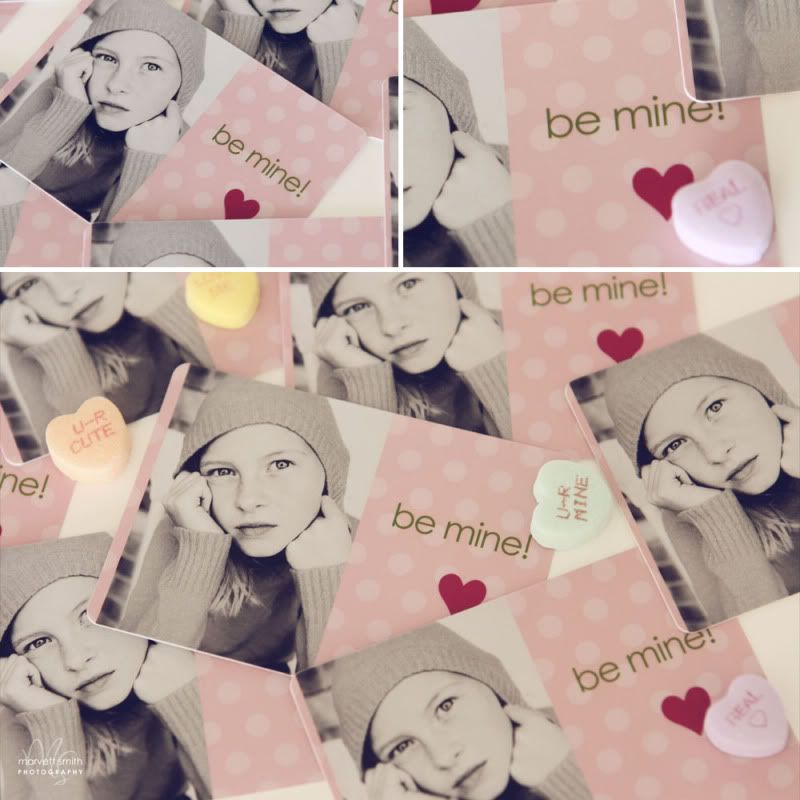 And what about Doop? Well, he's just not feelin' the love at this point. He does have Valentine's. Iron Man ones to be specific. Hopefully Cupid will hit him with an arrow before Monday because at this point he is just into the thought of receiving. Why does this not surprise me.