This past week I have been thinking about infinity. I am participating in Picture Inspiration, and this week the discussion and images were all about infinity. Infinity- eternity; time without end. I understand the concept of eternity, but I've never thought about trying to photograph it. This whole assignment got me looking at my world a little differently. Like the other day when Seej went out to get the mail. I noticed that the curb seemed to go on forever. It also created a nice leading line in conjunction with the edge of the grass, and the long crack in the side of the road, which were just two more things that seemed to go on forever.
I also noticed the large crack in the center of my garage. When I got down low to inspect it closer, it too seemed to lead into forever. A never ending crevice collecting lots of dirt.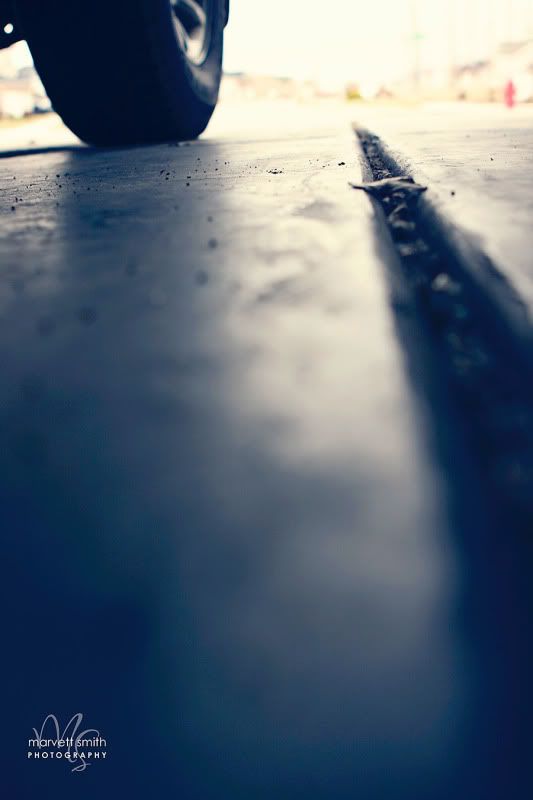 And then there was the newer section of the fence keeping the horses in the pasture. It goes on, and on, and on.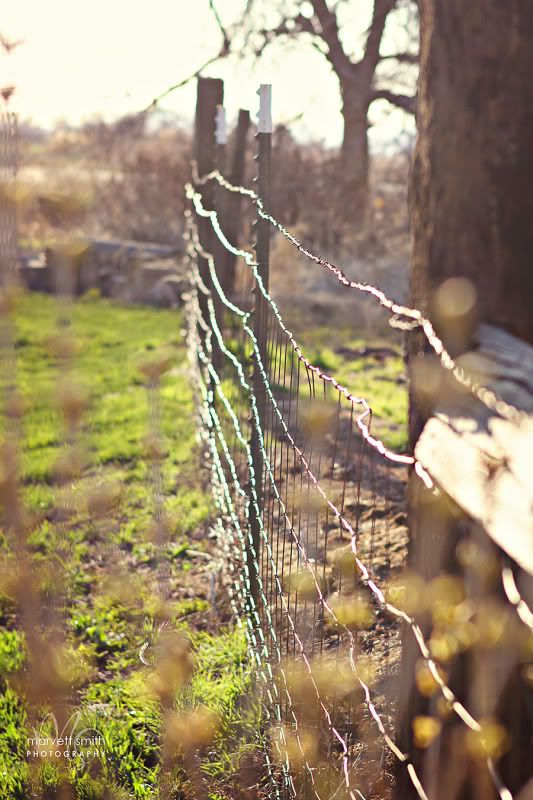 And the desolate road where my parents live. This was perhaps one of my favorite finds relating to infinity. Not only does this road seem to go on forever with not many houses dotting it's edges, but it's a place that will forever have a special place in my heart. It's my place. It's my home.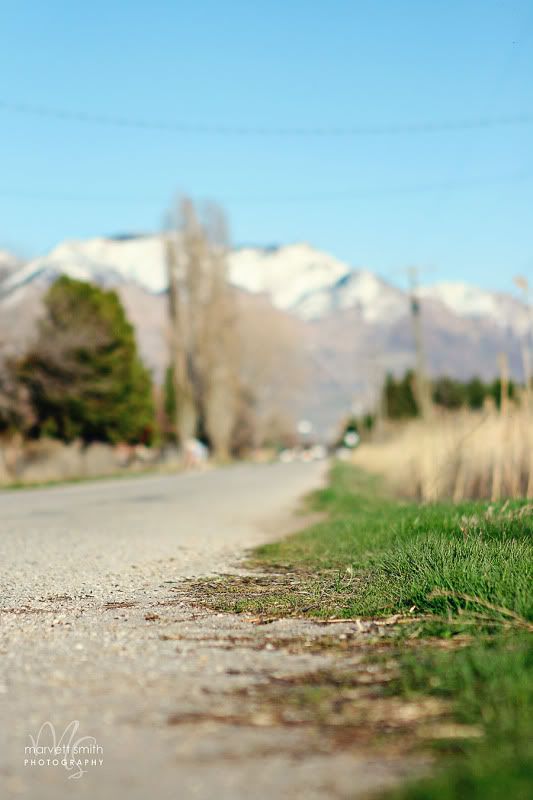 I also noticed my mom's small garden fence that wraps around and around her yard.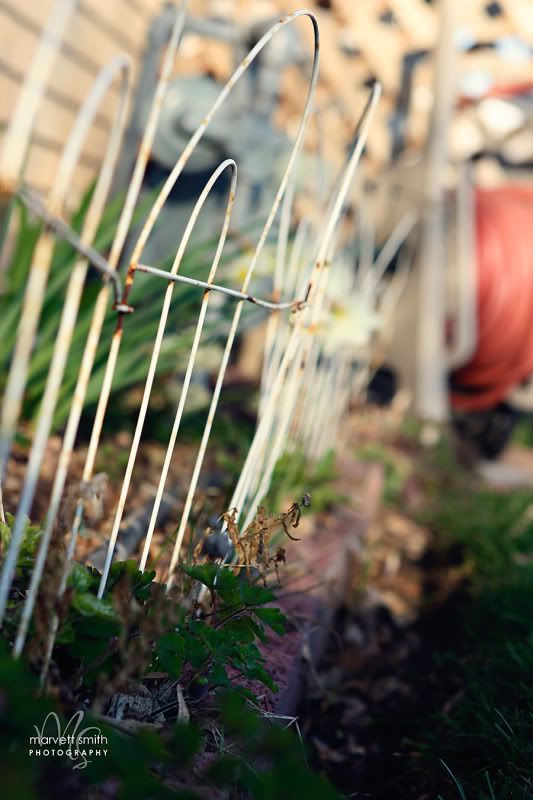 It keeps the flowers tucked safely in their place, and as you can tell by it's worn appearance it has been around for infinity as well.
My glimpses of infinity were all unique and beautiful in their own way. It's amazing what is all around us if we take the time to look for it. It's a lesson I've learned all too well, and sometimes when you're looking for something specific you come across something unexpected. Like Spring poking it's head through the ground searching for the sun. Infinity is a beautiful thing. I think I'll keep my sights on it.