Today was busy. We went from one thing to the next as usual. From haircuts, to soccer games, to the grocery store and home again, we were running from very early on this morning. When we finally landed at home permanently for the day I grabbed the hooligans and we went outside. The wind was blowing, and I wanted to feel it on my face, through my hair and pushing on my back. The wind is my friend, and it's always soothing to me. I was going to take pictures of my girls with their new haircuts, but when I felt the wind outside I decided instead to capture this friend. The wind whipped and tossled their new do's to and fro, and it added to their beauty.
It's hard to tell just how beautiful and different their new haircuts are, but those images will have to wait for another day. On this day we chose to enjoy the wind.
After a couple of clicks they were off on their scooters. Wind in their face, hair trailing behind, they raced on the sidewalk over and over. They took turns being the leader, and they embraced the freedom that the warm wind bathed them with.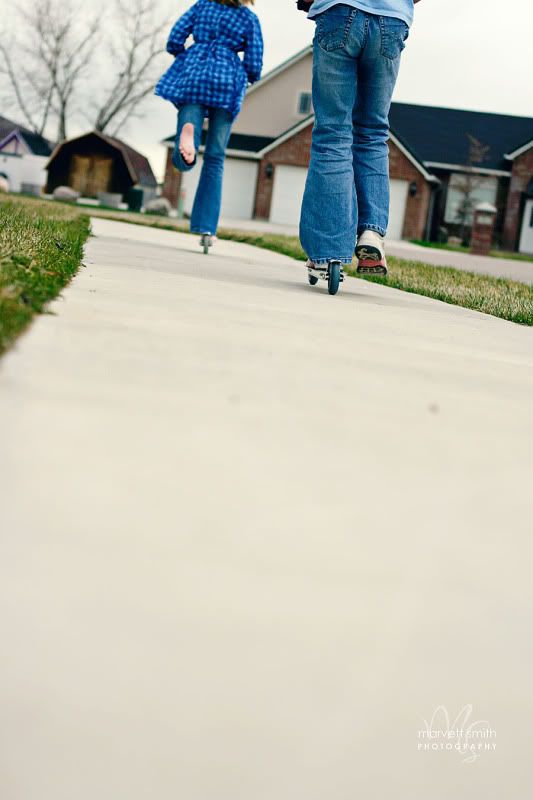 It was nice to see them have a mutual appreciation for my friend, and we enjoyed it for several minutes of the hour before it brought the rain. Next time it returns we will fly our kites. It's one of my favorite spring time activities, and one of the hooligans favorites too. Until next time my friend.