The Picture Inspiration assignment for last week was "Observation Mode". I knew when I saw this assignment that my subject would definitely be Lou. In the time that I have become addicted to carrying my camera almost everywhere with me I have learned that if I want to photograph Lou, the best way to do it is through observation mode. She isn't like Seej. She doesn't enjoy taking time away from her play to hold still and actually look at the camera, and it just doesn't make much sense for me to ask her to. There are occasions that she will stop so I can get a good shot of her face, but for the most part she is busy in the wonderful land of pretend. It's what makes her my Lou. So when we had a break from the rain and the snow a few days ago, we all went out back to play together. A half an hour into our play time I noticed her happily off on her own digging in the sandbox. She was in her element in the dirt getting her hands deep in the sand. I also noticed that she had her favorite jeans on with the big holes in the knees. Come to think of it I don't think Lou owns many that don't look like this, but it's one more thing that makes her my Lou. The combination of these things urged me to get my camera. To capture my Lou in her favorite way. Lou doesn't mind if I take her picture as long as I don't interrupt her, so I found the angle I wanted and was able to get the image I had decided on in advance. This is the outcome of "Observation Mode". It's my favorite way to shoot capturing things as they happen.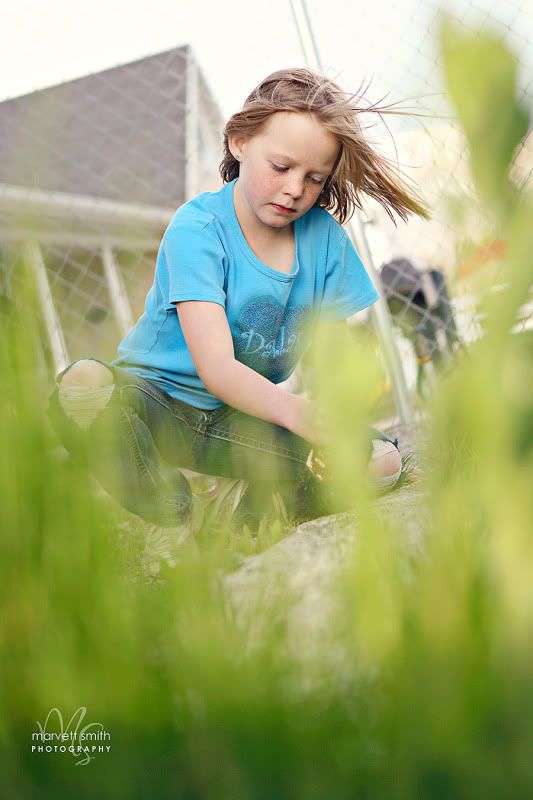 Here's a couple of other things I noticed while in "Observation Mode". Although we haven't had a ton of sunshine but rather a whole lot of rain and snow, the weeds continue to grow much higher than the grass. What gives? I also noticed that Lou made for lovely bokeh with her pretty blue shirt on behind the green.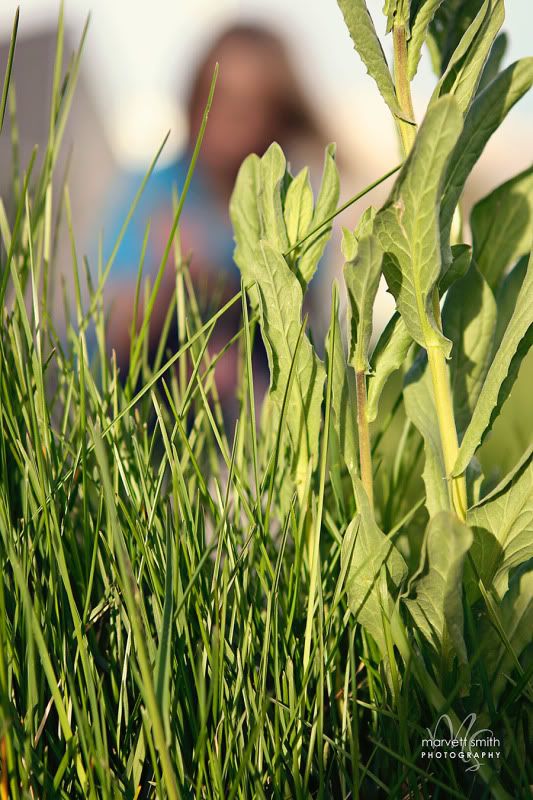 I also found a hidden treasure while in Observation Mode. I watched my Lou run over to the tree and start to climb it. Not too high. She stopped shortly after starting and slowly reached into the branches. This is what she found.

We are excited to observe new life in our backyard. We also found another nest full of eggs on the ground in the rocks. It looks like even though spring can't seem to show up and stay, that the new life it usually brings with it is coming anyway. I'm hoping to take pictures of the babies when they arrive. In the meantime, I will keep working on my "Observation Mode" images. It truly is my very favorite form of photography.