It was Spring Break last week. Of course Spring Break brought the rain and the snow. It stayed the whole time. The kids were upset that their time off would be spent in the house. It didn't give them many options on things to do besides watching movies, playing the Wii and of course fighting. When I saw that the weather was going to be less than ideal I decided that Spring Break would be the perfect time to actually smear the paint on the walls. The paint that I purchased over a year ago that has been sitting on the floor in our house. Painting isn't something that excites me. In fact, it's something that obviously I avoid even though I really want it done. However, when I mentioned this to the hooligans they were thrilled. So once again I decided to take advantage of their enthusiasm and enlist their help. We spent day one of their Spring Break tearing the kitchen apart to clean. They were the best little helpers. My mop boards have not looked this clean since we moved into the house, and the bonus for me is the fact that they are much closer to the ground than I am to clean them. They enjoyed every minute of it. No fighting, no whining, just working together while listening to loud music stopping only to eat and rest once in a while. This made them even more excited for day 2 which meant applying the paint to the walls. Each one of them took their turn helping. Of course Lou couldn't wait. I mean paint is her thing. She is an artist. She was hoping to paint an actual mural on the wall, but she was ok just spreading the green paint back and forth. It gave her great satisfaction, and she did an excellent job.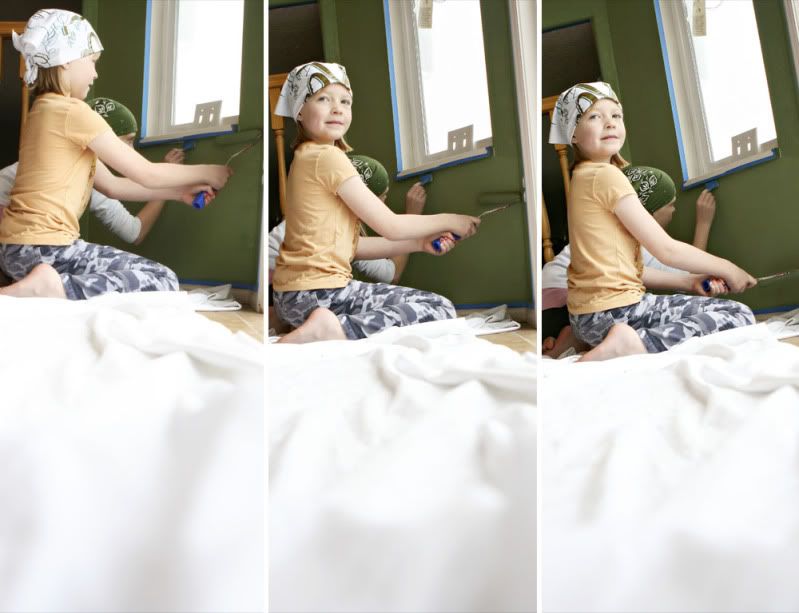 Seej followed right behind her doing the detail work. This was definitely in her league since she is meticulous and careful and somewhat of a perfectionist.
Painting didn't only mean loud music and bandanas to accompany us. It also meant pizza, cupcakes, cookies and drinks. One more reason that Lou was right in her element. In her world there is nothing better than art and sugar.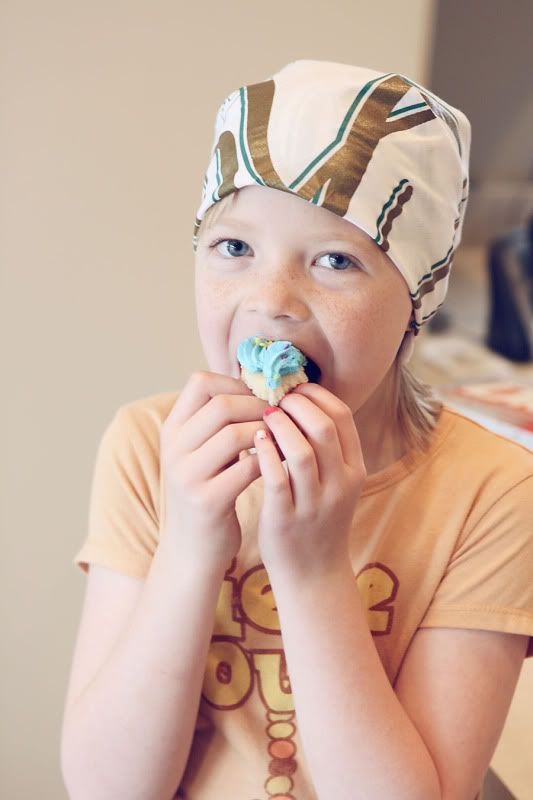 Seej also took her turn with the big roller. She waited a whole day for this part. She has been eager to get that paint on the wall since the day we purchased it. She couldn't wait to see it finished.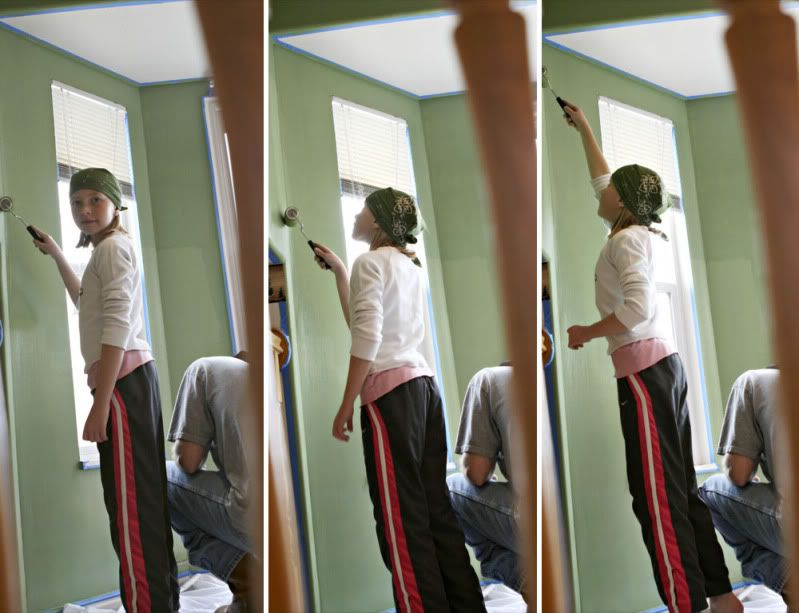 Little Doop patiently waited in the wings for his turn. He admired the girls' work and waited for his turn to have the roller in his hand.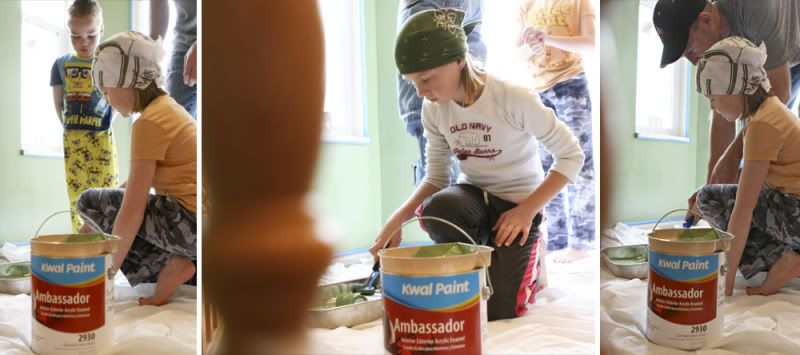 And eventually his waiting paid off. Seej invited him to sit with her and paint under the window in a spot that was just his size. It was nice to see them working together. In fact, it was fun to see everyone working together. It would have been nice to spend Spring Break outside, but I don't think we would have had this much fun as a family. That bucket of paint kept us busy, laughing, and best of all together. We couldn't ask for a better Spring Break than that!