Last Saturday I spent the day playing with my kids. Among our adventures Seej and I pulled out the old game of Clue. I got it one year for Christmas when I was a kid, and all these years later my mom has been storing it on a shelf in her garage. Just looking at the box made me smile. We took it into the backyard and set it up on a small table to play in the shade under a big tree.
Our goal was to figure out what was in this little envelope marked confidential. You know. Who committed the crime? What room did it happen in, and what weapon was used?
For a while I thought I had it. I was just certain that Mrs. Peacock was the leading suspect.
And I was pretty sure that she did it with a candlestick. In the Billiard Room.
But apparently I was wrong.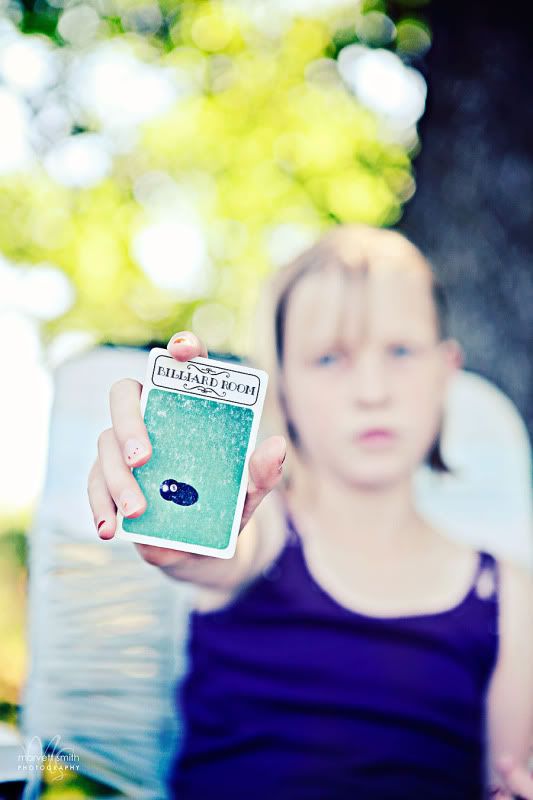 And then Seej had her turn.
And come to find out it was really Colonel Mustard. Yes. She kicked my butt. He did it in the study with the candlestick. At least I knew what the weapon was!