Life has been a bit busy around these parts, and time has slipped away from me a bit. I'm just now posting the kids' Halloween pictures. Better late than never though, right?
First up is my girl Seej. When I first asked her what she was going to be for Halloween this year, she wasn't sure she wanted to dress up at all. No way. My girl is way too young to already bow out from dressing up on Halloween, and as I talked to her about this more she finally changed her mind. She decided she wanted to be an '80's girl because "that was like eon's ago". Huh. I think I remember the '80's. I think I remember them very well in fact. I guess that means I'm old. This was such a fun costume to put together. Seej and I visited the local thrift store and we spent the afternoon treasure hunting for the perfect '80's outfit. I think we did pretty good. Her whole outfit was found in this store minus the leg warmers and shoes. The bow and earrings actually belong to me. Leftovers from believe it or not the '80's. :) We took this picture at the end of the day, which made me sad because she had some pretty good '80's hair going when she left for school in the morning. It was pretty deflated by the afternoon.
Just in case you weren't aware, these jelly bracelets are back in style. Leg warmers are coming around too. I'm not surprised. The '80's were the best!
Next up is my girl Lou. Lou is such an easy girl. When I asked her about Halloween she immediately replied that she wanted to be a cowgirl. How easy is that in our house? We just happen to be fully equipped for this costume. No purchases to make, and no make up to apply. All she had to do was run to her room and dress just like she would anytime we horse ride. She looks good in this don't you think?
She's a true cowgirl my Lou, and this costume just couldn't fit who she is better.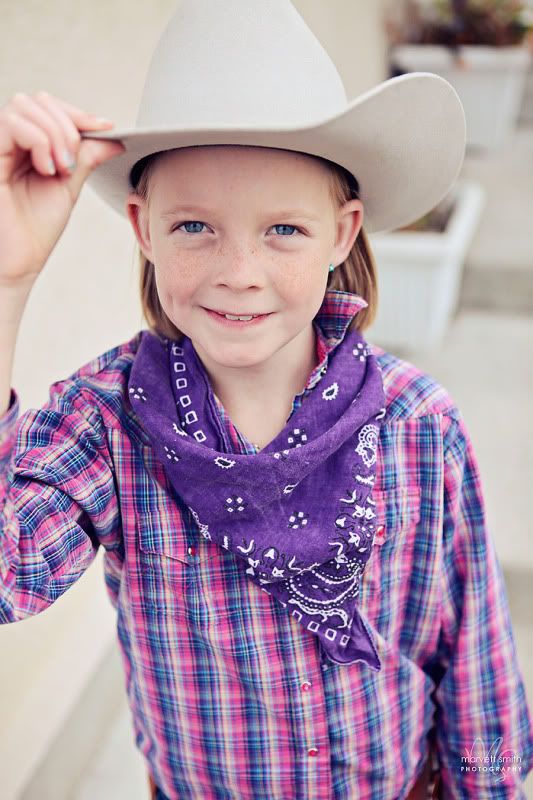 Last but not least is my little man. His costume was pretty easy too, or so I thought it would be. He chose to wear the same skeleton costume that he wore last year. Score!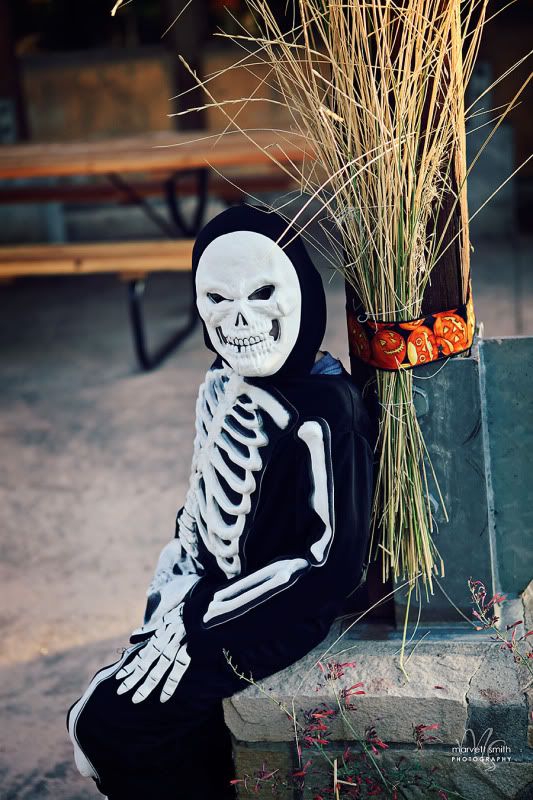 I should have known that it just wouldn't be that easy though. He wore the skeleton to school, and one of his classmate's mom attended school that day and painted his face. I was surprised when I came home to see this cool face paint to go with his costume. I snapped this picture real quick and 15 minutes later he had a major meltdown. I think it had something to do with all of the partying that had gone on, lack of sleep, and too much candy. Nevertheless, the tears didn't mix well with the make up and soon it was all dripping off of his face. Seeing this mess in the mirror only escalated the trauma and soon it was all washed away. I swear. It's a good thing I like him as much as I do. In the end the skeleton costume ended up in the closet and he busted out his camouflage clothes and the turkey call and he went trick-or-treating dressed like a turkey hunter. No pictures of that of course. We'll just pretend that he stuck it out in this costume, and try to forget the drama. Ugh.