This month our theme for The Creativity Project is Life At My House. I decided to take this opportunity to share more about who we are. First and foremost, life at our house is busy to say the least. We have many responsibilities, and the clock doesn't slow down to fit everything in. In order for me to retain my sanity, I do a ton of planning. I map out my week including daily and weekly tasks, school lunches for each child, dinners, and additional tasks that I hope to accomplish. All of this planning is done in this happy corner of my home. I spend a lot of time here at this makeshift desk/kitchen table planning our days, paying bills, editing photos, and organizing my daughter's softball team. This corner of the house is used often, and I don't mind sitting here a bit because as you can see there is a large window and beautiful light!
Although I do have another job outside of my home, being a mom is my favorite job ever. I find the most happiness on the days when I have the opportunity to take care of my family and my home. Experiencing every day moments like this one are absolutely priceless, and I'm so grateful that I get to witness and be a part of them.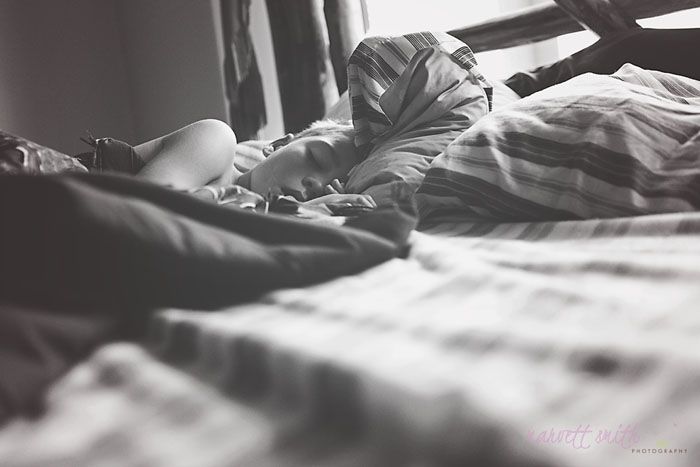 During the times when we do all find ourselves at home all at the same time the normal things take place. Chores, laundry, homework, a bit of playing, and we follow that up with bath time.
On my days off I have been working hard to plan out good after school snacks for my hooligans. Right now it's a bit easier because of all of the fresh fruit and vegetables that we have been abundantly blessed with. I snapped a shot of this snack last week. Too bad these beauties won't last all year.
This leads me to my very favorite place in our entire home. I think I spend more time here than anywhere. My favorite spot is right here in front of our kitchen sink. The light here is stunning, and I love that the window is right above the sink. I can check on the kids playing outside, work on washing dishes up, or spend time preparing dinner here. It's an inviting place to me where I always feel at peace. It's a place where our family gathers together often. The kitchen is not only where our meals are made and shared, but homework also happens here, and let's not forget about my makeshift office. It occupies a corner of this lovely space too. I'm a bit obsessed with kitchens, and I dream someday about having one with lots of windows. Don't believe me? Check out my Pinterest board dedicated solely to kitchens that have qualities that I dream about.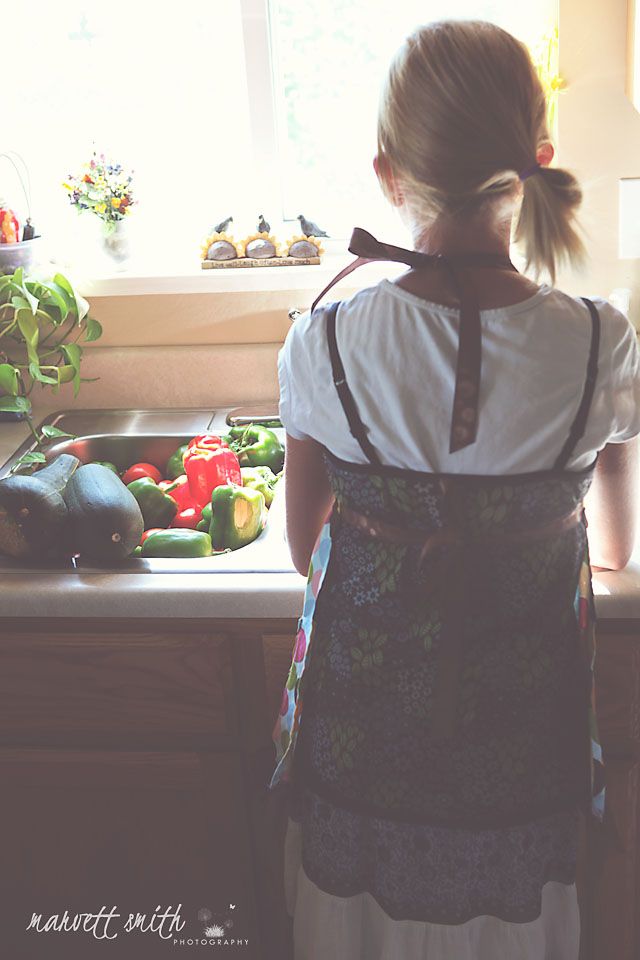 One thing that we try to do as a family each year is plant and tend to a garden. You may have noticed the sink full of produce that we gathered for the week from our bountiful patch of dirt. This is something we do together as a family. It's something we enjoy. Hands and toes in the dirt with the sun on our backs waiting for the goods to grow.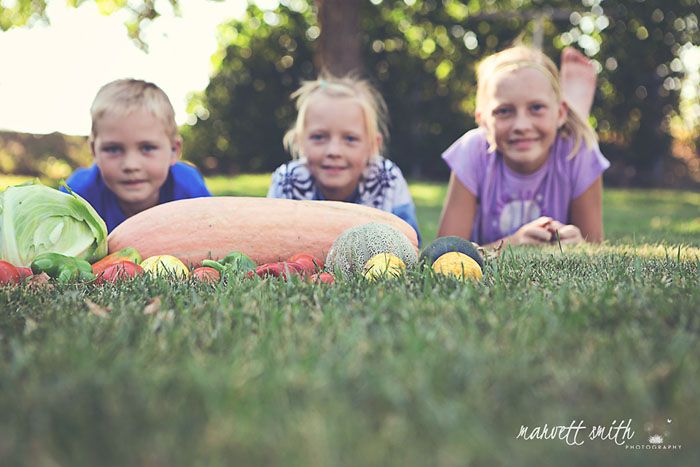 We grow everything from cucumbers to watermelon, cantaloupe to corn, tomatoes to peppers (bell, jalapeno, and anaheim), squash to zucchini, and let's not forget about the pumpkins for Halloween!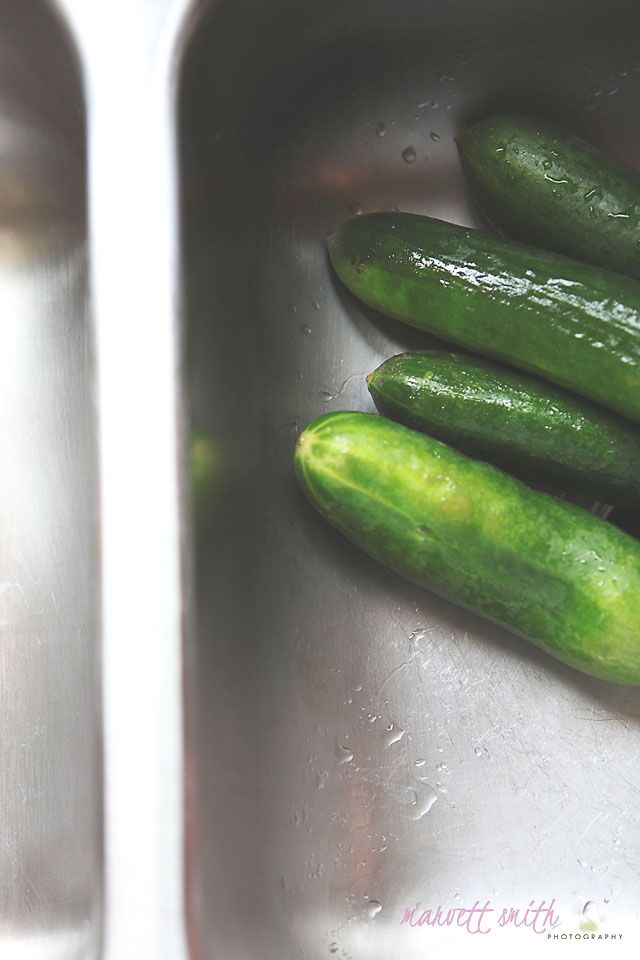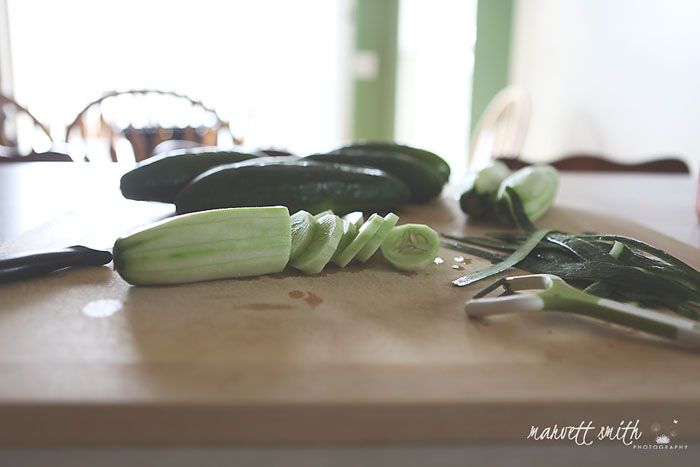 We tried something new this year and planted sunflowers that my little man started growing at school. He has been thrilled to watch them quickly grow, and I now see him craning his neck to see the huge flowers that have busted out on top. I forgot to mention that our garden is at Grandma's house. We spend a lot of time there. It's also where we keep our horses.
It's also the place where the hooligans get to be free to use their imaginations and get the most out of playing. There are lots of bugs to be captured here, kites to be flown, and lots of wide open space to just run and play. They also like to swim here. This is a scene I look forward to every summer. Swimming suits and bath towels hanging on the line always means that fun memories have just been made.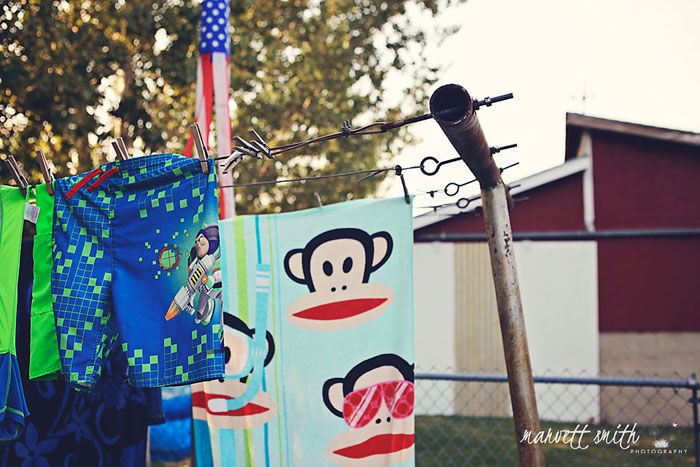 There's one more important thing I forgot to mention about Life At Our House. We absolutely love spending time together. We do it any chance we get, and when we all go our separate ways we look forward to coming back together to hear about what has gone on in the day. Part of this conversation always includes talking about the things that come out of the hooligan's backpacks. We talk about their school work and how they are doing, and we do our best to promote their confidence. We started out by hanging artwork on the refrigerator, but it quickly filled up and now you will find their artwork throughout our entire home. It is proudly displayed on the walls and even the bedroom and bathroom doors.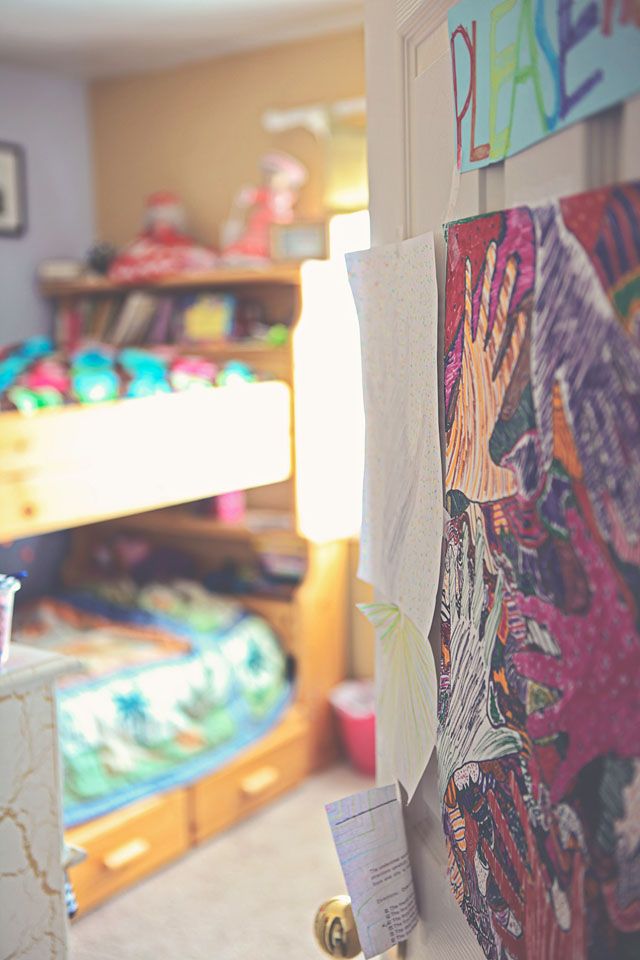 Although I definitely have my favorite hang out spots in our home, and although our home is our home because our things are there, I know that the most beautiful part of our home is the people who occupy it. Life at my house is all about family. It's all about spending time with my very favorite people in the world. Life at my house is beautiful. You can continue the circle of wonderful contributors for The Creativity Project by seeing what life looks like at my friend Julia's house. We are also honored to have a guest contributor this month. Check out life at Susan Keller's house too! These amazing photographers will not disappoint you!